Another weekend where the mercury is at its best, and you haven't had time to plan a getaway, or simply no budget? The Manor of Gressy (from label Hotels and Preference) some 30 minutes from Paris, is the perfect plan…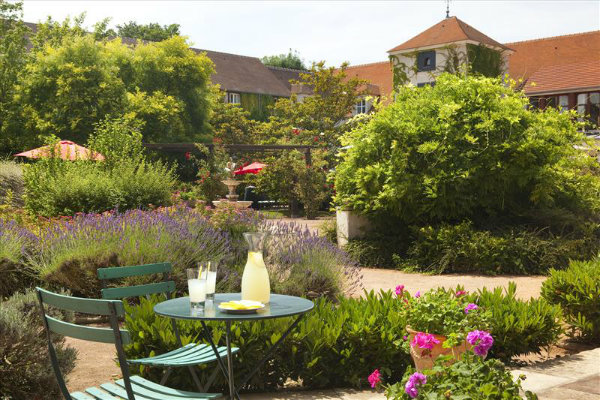 1. For the change of scenery : less than an hour from Paris you find yourself in the middle of the countryside!
2. For the pleasure of unwinding at the Green light and waking up to the chirping of birds.
3. For the pleasure of bathing, in the pretty outdoor swimming pool surrounded by trees and flowers: a real delight (lined with parasols!).
4. For the charm of the rooms with garden terraces that allow you to sit in the sun or read a book in peace.
5. For dinner at the restaurant, Cellar of the Manor, which offers inventive and refined cuisine using only fresh produce.
Most → For a weekend with friends : a games room with billiards, table football and pinball available → For a family weekend : the Asterix and Disney parks are nearby → For a shopping weekend : the Outlet La Vallée Village is located 30 minutes away.
The downside: The "rustic" style decoration is a bit dated. Our advice: ask for rooms on the ground floor, they have a terrace and direct access to the gardens and swimming pool.