(c)PhotoFilmingParis
Between

preparing for the show

and

makeup sessions

, we had the chance to meet two star dancers from the Lido, all on their legs and smiling.

Far from clichés and received ideas,

we discovered two young women, Fuchsia and Katie,

simple and friendly.

If it is theirs

as necessary to dance as to sleep or eat

, they don't forget to discover the city that hosts them to live their passion...

they tell us about their Paris.
---
Paris Select: The Lido is a famous institution throughout the world… what was your path to becoming a dancer there?
Fuchsia, 26 years old: I am Australian. I've been dancing since I was 3 years old, and after having been on cruises around the world… here I am at the Lido! It was my dream. Then now my fiancé is French, so...
Katie, 23 years old: I am from everywhere. Finally, I'm American, but with my family we couldn't keep still… I recently finished my studies in dance and art, and I've been here for a few months.
Where is your favorite place to have a drink?
K: It's so French! Drinking red wine on a terrace, eating cheese… after that, you can't live without it! In any case, for a good cocktail, I recommend the Little Red Door, in the Marais, or the Cocktail Club Prescription, in the 6th arrondissement.
F: For a glass of champagne, The perch and Terrace Hotel, in the North of Paris are great!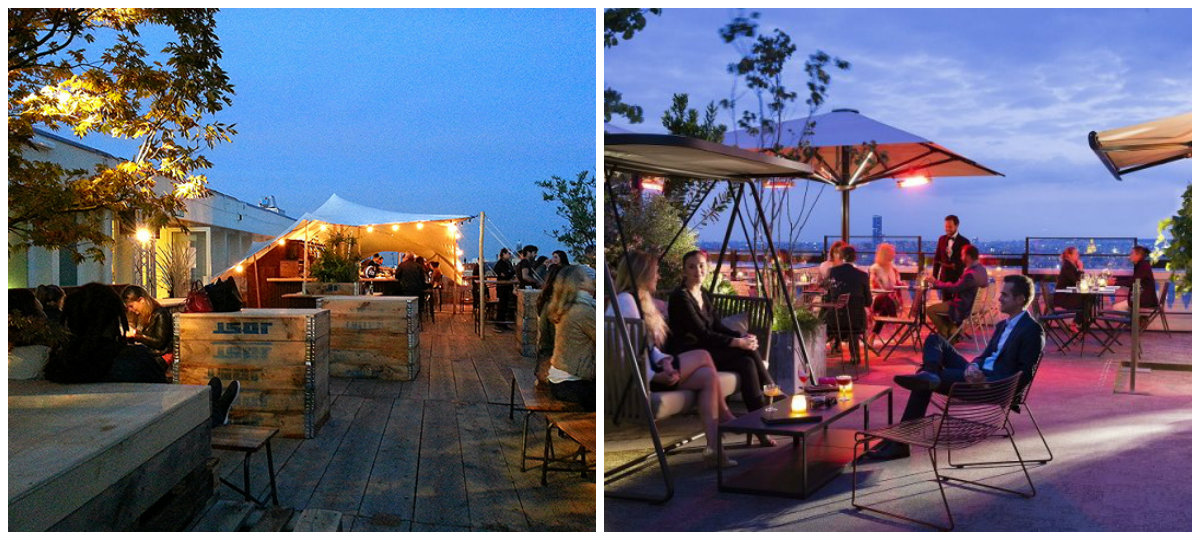 And to eat a sweet?
K: I'm more into brunch: suddenly, when I want to treat myself, it's without hesitation around a late breakfast at the HolyBelly, a trendy address near the Saint Martin canal.
F: You know, with our schedules, we're all more into brunch. Me, I discovered a delicious one, which (in addition!) comes from Australia, the Hardware Company, towards the Butte Montmartre.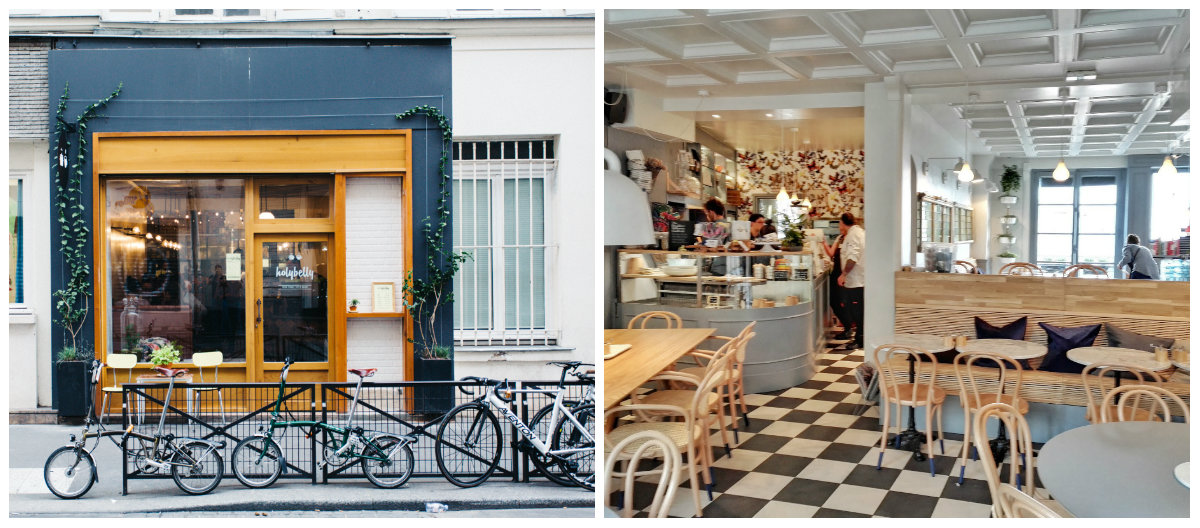 A place to relax?
F: The Nuxe spa at Terrace Hotel (again!), for her massages… it's marvellous.
K: I love hanging out in gardens, like the Buttes Chaumont garden or the Jardin des Plantes. I see all the students setting there; I feel like we are the same.
Where do you train your foreign friends when they come to Paris?
F: When people come to visit me, the program is a cruise on the Seine, with the Bateaux Parisiens … it's a bit cliché, but it's a magical way to discover as much of Paris as possible, with its romantic visions, the Tower Eiffel illuminated, the sun setting on the quays, the Parisians who are on the terraces with their glass of wine...
What is the most romantic place in Paris, according to you?
K: Paris is romantic! All ! But, I must admit that I have a weakness for the Marie bridge… there reigns an effervescence that I adore. Musicians, crowds, the Seine...
F: The first time my fiancé invited me to a data, it was in a small creperie in Montmartre, on the Place des Tertres … well, since then he took me elsewhere, but I have very romantic memories of this place.
Have you had the opportunity to discover museums?
K: It's an advantage of our job: we have a lot of free time during the day. Lately, I have loved discovering the Great Perfume Museum and Fashion Museum ...
F: I've seen so many since I arrived that I can't remember the names...but the Palais de Tokyo and l'Institut du Monde Arabe marked me.
We often associate the Parisian with fashion… what do you think? Do you have a favorite brand?
F: The French are always chic, the air of nothing, even when they go shopping.
K: Yes, nothing to do with our Sunday outfits: jogging! The French seem to each have their own style...
F: I learned a lot from the French, but as I have a lot of animals, I prefer bags and shoes, which do not risk cat hair. Chloe, Dior… I'm crazy about these brands.
K: Me too ; I have a passion for bags. I dream of being able to invest in a Hermès, but it's not for now...
116 Avenue des Champs-Élysées, 75008 Paris