Oh yes ! Dr House, cane question, is supplied at the Fayet gallery. For good reason: on entering, we discover that this object is much more than a simple tool for maintaining: elegant or truly artistic, it can also hide a pipe or a flask of alcohol... (Re)discovery of an address outside of the common, which House targeted with a head start
A little history …
La Galerie Fayet is a cane shop that represents the FAYET house, a family business founded in 1909, currently the last cane factory in France. The Fayets have chosen to set up this store in the prestigious passage Jouffroy where strollers can immerse themselves in a decor as it was in the 19th century, when the cane was an essential male accessory of elegance. The passage Jouffroy was from that time a place of luxury shopping, where passers-by came in nice clothes, because unlike the muddy Parisian streets, the glass roof and paving on the ground ensured a cleanliness that high society liked to rub shoulders with.
By tradition, canes were found there.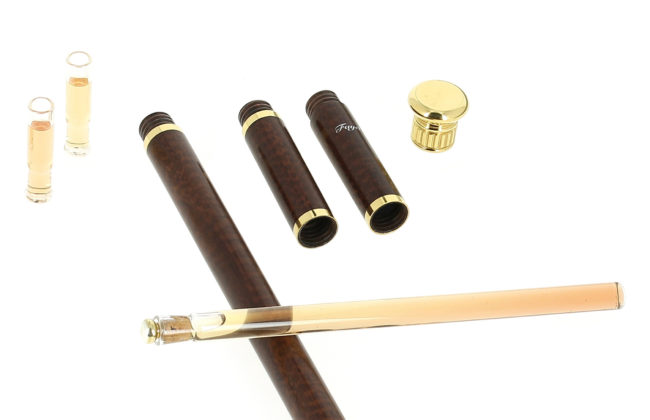 A welcoming gallery…
Galerie Fayet offers its high-end canes as well as a wide variety of collection canes. Do not hesitate to enter the shop, to find Ako Sato, a charming woman who gives her visitors a warm and concerned welcome. For the curious and lovers of history, it's a great address where the 19th century can be seen through the prism of this object which says a lot about the habits and customs of the romantic century. Ako will be able to reveal some Cannes secrets to you, in French of course, but also in English or Japanese.
where the cane is queen
You will find there, beautiful canes, but also… Canes decorated as in a dream, canes with noble materials (Gold, silver, tortoiseshell, crocodile leather, python etc). But there are above all (which we loved) rods that once had a use that is hard to believe today...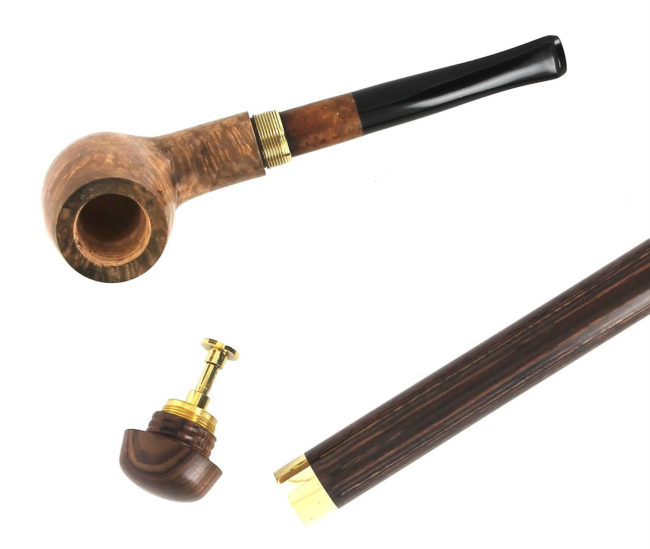 Some examples: the picnic cane (practical) which contains in its body enough to have lunch on the grass. The cane-hanger, which allows you to hang your overcoat when traveling by train. The surgeon's cane, that of the painter or even the designer. In a modern version, you will find the "Toulouse Lautrec" cane which contains a drink flask and 2 glasses, the pipe cane for smoke lovers, and many others. In short, we discover in these objects very ingenious systems that allow you to carry your job or your hobby with you. Between us, it's great, right?!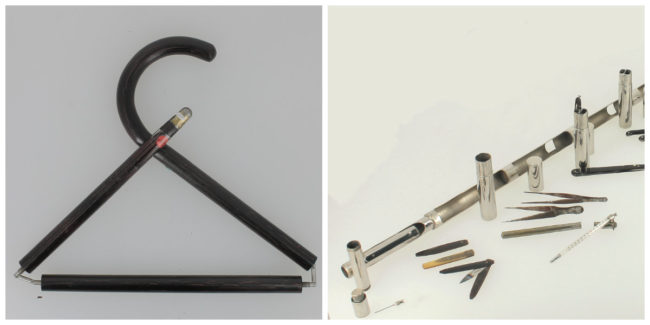 The real plus:
Here, not only are you guided in choosing your cane, but when it's for everyday use, it's adjusted to your size (free of charge). Indeed, the height of the cane is a serious matter since it has a strong impact on the spine.
And if you don't dare to carry a cane yet, you will also find admirable umbrellas and parasols, all created in the Fayet workshop, which is labeled Entreprise du Patrimoine Vivant, a symbol of the excellence of French know-how.
34 Passage Jouffroy, 75009 Paris – 01 47 70 89 65