To be enjoyed at Harry's Bar: this emblematic institution in the Opéra district, not content with offering an impressive selection of whiskeys that connoisseurs know, has a list of 300 cocktails, including a certain Hearthy but Healthy, who wins the cup for the best cocktail. Easily.
The Hearty but Healty
It topped our podium of the best cocktails in the capital, for the simple and good reason that it is extremely tasty, particular and good. Epicureans can't be mistaken: all the products that make it up are rare, which gives the tasting something noble, and damnedly original. Be careful, you have to like strong cocktails, with a pronounced taste … and you have to like truffles. A word of advice: don't hesitate to ask the bartender to tell you a bit about the products, it's a wealth of science.
Anatomy of a Champion
Hearthy but Healthy is a cocktail with British Squadron vodka, truffle honey, and, icing on the cake: it is sublimated by a hint of Ardbeg peated whisky. Its name is inspired by the ingredients, which come from the earth (Hearthy) while respecting health (provided not to abuse it, as everyone knows).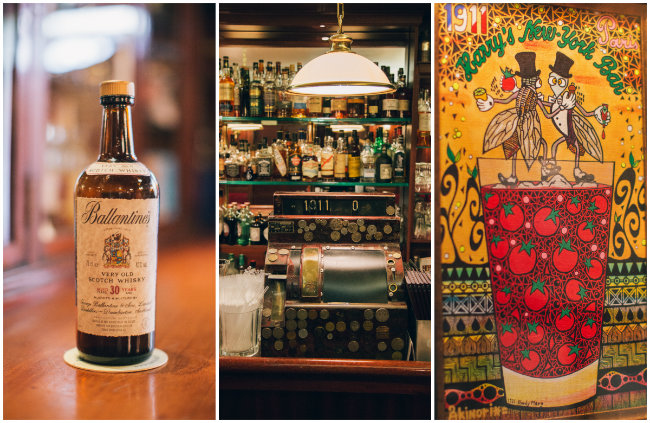 To taste on the way (hips)
As long as we do, we can only recommend to the real ones to taste a Ballantine's Whisky: not just any, a 30-year-old blended that seriously deserves some attention. The malts of its composition have aged in oak barrels for at least 30 years, which gives it an exceptional quality. In a nutshell, it's one of the finest blends in the world. We show curiosity, therefore!
What atmosphere?
For those who don't know, Harry's Bar is an American-pub-warm-musical atmosphere. The bar and the walls are made of mahogany wood, you could well see a scene from a film noir with Miles Davis' soundtrack taking place there... And for music lovers, surprise, downstairs is a piano bar in a atmosphere so prohibition.
The (enormous) charm asset: we are welcomed there by the too stubborn little cat who is named, following a certain logic, Harry.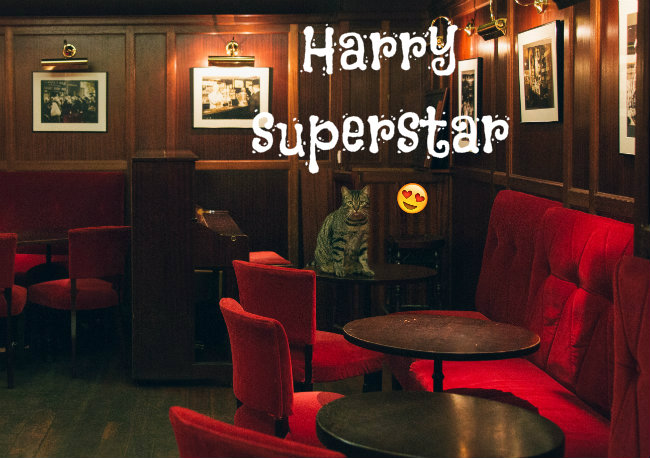 Photo credits: Antoine Blanchet
Practical information :
Harry's New York Bar – 5 Rue Daunou, 75002 Paris – +01 (42)61