Some professions diffuse an aura, a mystery that no one can resist. That of Nose is a paragon: a Nose… doesn't the word alone exercise a fascination where Cyrano's tirades mingle with Proustian memories that are reborn from a simple smell? To explore this unknown land that is the profession of perfumer, we had the chance to meet Pierre Guillaume, a nose with a rich, artistic and sensitive universe.
◊ Pierre Guillaume, how would you define yourself, for our readers?
I am an independent perfumer, which, in fact, is rather rare. I compose and elevate the juices in my production workshop, in Clermont-Ferrant, where all the stages are carried out, from maturation to bottling by our table ladies, who assemble each bottle by hand. I am lucky to live between Clermont and Paris: both are necessary for me. Paris is a sometimes infuriating but bustling city! There is no equivalent in the world.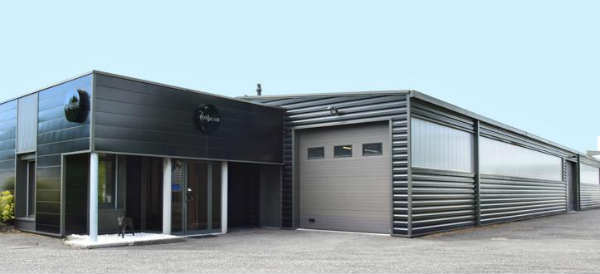 Pierre Guillaume workshops in Clermont-Ferrand
◊ Did you follow any special training to become a nose?
I am a chemist by training. It was by a coincidence that I dabbed in a smell that reminded me of my father, his cigar cellar. The good smell of cigars! That of the box that opens and lets its scent escape... It has become Coze, my first perfume (Cozé: It's daring, editor's note.). Afterwards, things happened quickly, thanks in particular to a good article in the American GQ. At one point, I had to consider quitting my job as a chemist to devote myself to perfumes. It still took me a click! It was in Spain… in front of me I smelled a woman wearing one of my perfumes, Body and soul … It gave me a lot of emotions. It meant that what I do creates an echo in the hearts of some people, enough for this woman to take a bottle with her on vacation...
◊ For you, what does a perfume say and embody?
In my opinion, it is not only figurative. It tells a story, a place, a photo, a film… It appeals to synesthesia (association of several senses, note.) to carry something other than just smell. Perfumes are for me the pretext of something, vectors of light, translated images. At the origin of a creation, there is always a click.
◊ Is there a smell that resembles you?
In reality, all my perfumes look like me: they are selfish smells. They correspond to a need to express, to exhibit what is going on in the head. Afterwards, the public adheres or not. It's the vagaries of fashion, you have to make proposals.
◊ You have a shop in the Louvre district… Is this your favorite district in Paris?
I really like this neighborhood! It has sentimental meaning to me. In the 2000s, I took Rue Jean Jacques Rousseau every day. I found a shop there by a combination of circumstances after making an offer on rue Marbeuf… it wouldn't have been like me. The first arrondissement is historically the district of perfumers, it embodies Paris well, I think.
◊ Speaking of Paris, would you have any addresses to recommend to our readers…
I recently discovered the Loulou, at the Museum of Decorative Arts. The decor is superb, in the heart of the Louvre Palace and its gardens… The chef is Italian, yet the food is more eclectic. The veal tartare with truffle is extra.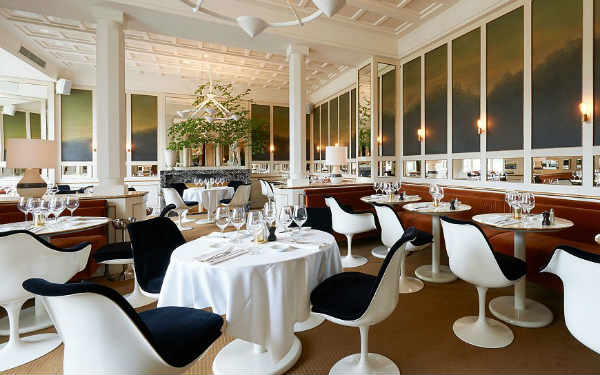 Chez Louise, towards rue du Pélican, we enjoy. It is a winter restaurant, where you eat beef bourguignon and duck parmentier. It's a traditional, local cuisine, which feels good when it starts to get cold, like now. All with a bottle of Pic Saint Loup!
Yes ! In front of the store, rue Jean-Jacques Rousseau, Claus. It's an always full tea room (for good reason). The lemon cake is very good.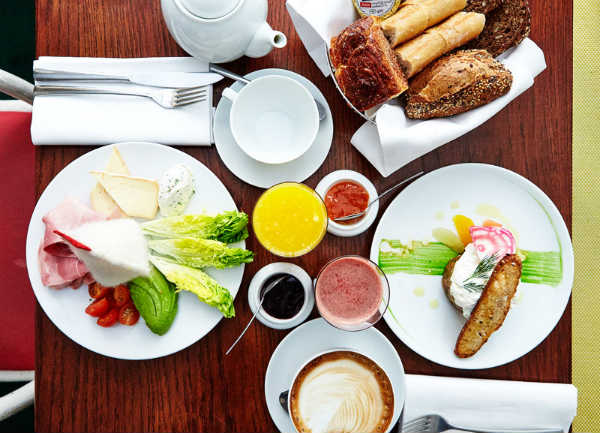 a museum that goes off the beaten track?
It's not really off the beaten track, but too bad: the Louis Vuitton Foundation. Until recently there was a retrospective on contemporary African art, which I loved. In one room there were masks made with cans. With nothing these artists have made beautiful. I discovered a lot of talent and sensitivity, especially among young African photographers. It puts certain values ​​into perspective…
◊ Before leaving us, could you answer this question that torments us: is perfumery, in your opinion, an art?
It can be, if we create in absolute terms, and not for the market. They are two very different things. Of course, I don't try to please everyone, because you have to address a very particular culture, respecting diversity, without necessarily mixing everything up. Then sometimes I create a perfume in a more selfish way, to say something. I like to experiment, but not everything is marketable because everything is not necessarily consensual, or in tune with the times. Yet these are fragrances to be explored… some remain research. In all areas, there are stages of research, periods, colors.
The information to find the perfumes of Pierre Guillaume → it's there.