The skin, like the morale, needs to get out of its habits to shine. The equivalent in personal development is called getting out of your comfort zone: you gain in well-being, it seems. That's reason enough to change our beauty routine without any guilt!
For a skin velouted
Source de Provence products. They work wonders, with delicate compositions that respect the skin by wrapping it in holiday scents. Special mention for the Dry Oil which deeply moisturizes and illuminates the skin in one gesture, and for the delicious Eau Eclatante whose woody mint scent leaves you freshly dreamy.
For a shotnatural glow
La Exceptional Global Anti-Aging Panacea Cream. This ultimate treatment concentrates all the know-how of the Phyt's brand, certified organic. Its ultra nutritious texture works miracles: it smoothes the features, limits oxidative stress and reduces pigmentary irregularities. The new anti-aging must-have.
For irresistible lips
Care Lip Simulation by Eneomey. Unavoidable. Thanks to its innovative stimulating complex, it plumps up the lips, acts against sagging, and intensely hydrates. The result is renewed volume, a sexy gloss effect, and a touch of glamor that finishes off an outfit perfectly.
For a perfect complexion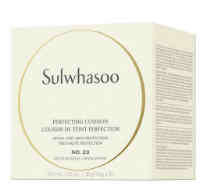 The Sulwhasoo perfecting foundation cushion. With an index of 50, it protects the skin against the aggressions of the sun while correcting complexion imperfections. Skin regains a healthy, flawless look with full coverage and optimal hydration.
For a delicious trail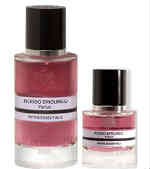 The Rosso Epicureo perfume by Jacques Fath's, launched in 2017. It is aimed at both women and men and combines Blackcurrant, Davana, Sichuan Pepper. It is a luminous, passionate and sensual scent. Then is discovered an abundant bouquet of white flowers where the carnal Tuberose dominates.
For regenerative sleep
The night cream DHC, hydration and nutrition. DHC is the expert brand in Japanese Beauty, and, as everyone knows, our neighbors from the rising sun are very advanced in terms of care and cosmetics. This cream, rich and unctuous, offers the skin the comfort it needs after a busy day and helps it to fight against environmental stresses.