Entering the Inédit boutique is equivalent to plunging into a universe of delicacy and refinement. An opulent and luxurious atmosphere welcomes the gaze, which runs over the surrounding windows to admire the jewels, like so many works of art. It leaves you speechless. As the holidays approach, Inédit Joaillier is the house to (re)discover to spoil loved ones. Discovery of a world and an identity.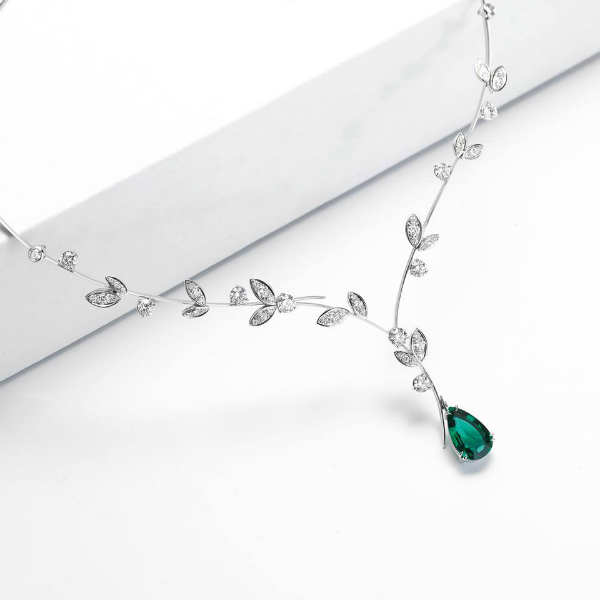 Paris Select : Frank Margueron, you are at the origin of this house which never ceases to seduce with the beauty of its pieces… how did the adventure begin?
Frank Margueron : It started 30 years ago, in Rouen. Previously, with my wife, we subcontracted for large houses, then the day came when we wanted to dig our own furrow. We have worked a lot internationally, and for 11 years now we have opened this setting, in Saint Germain des Près.
PS: Did you feel predestined for this job?
F.M: My parents were jewellers, in Brittany, at Guingamp, so you could say that I have always been in contact with jewellery. But I started a career as a professional sportsman. It was only later that this desire took hold of me.
P. S: Where are the parts made, and who is behind them?
F.M: The jewels are still made in Rouen, in our workshops. We work with exceptional artists who have unique know-how. Each piece, from crimping to polishing, is made by hand. As for the models, we draw them, my son and I.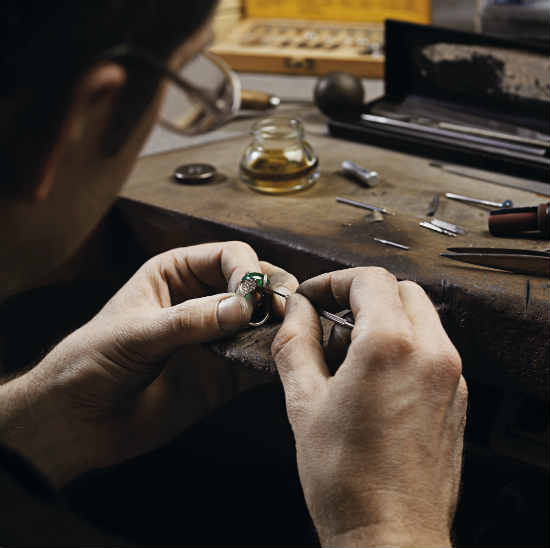 P. S: Is each piece unique?
F.M: We offer many models, but we can rework the design, or even sometimes start from the customer's idea. Some want to reuse stones that belong to them. In any case, each piece of jewelery has its own story, which we try to convey, in the form of a small notebook. Each step of the jewel is covered there, from its design to its development and its stages, in our workshops in Rouen.
PS: In your eyes, Inédit is more of a passion than a profession?
F.M: You know, in my job, we have the chance to accompany people in very special moments of life. It's rare. Moreover, designing a jewel, like any creation, is a form of expression.
P. S: Do you have any new projects for the future?
F.M: Yes, and not least! We bought what was the police station, to our left in the street. We will significantly expand our space. Part will be in the form of a workshop open to visitors. We had noticed, during the Biennale of Crafts and Creation, at the Grand Palais (during which we produced a unique piece which took up the architecture of the dome before the eyes of the visitors) the keen interest of the public for the creation as such, for the know-how and the technique. We wanted to perpetuate this exchange. We will also invite foreign jewelers, on the principle of artist residency. It should be a great adventure!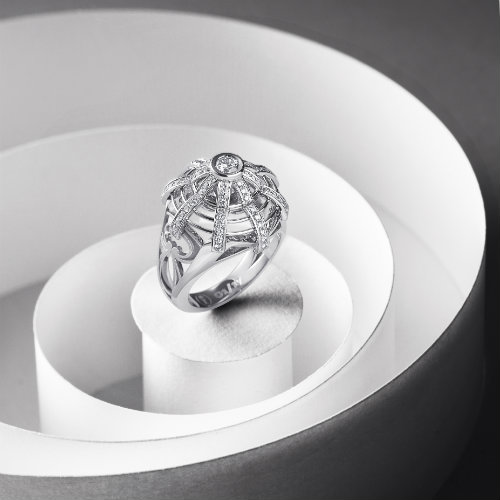 Practical information : 14 Rue de l'Abbaye, 75006 Paris – 01 56 24 13 85