In the heart of the 8th arrondissement nestles the very intimate restaurant of chef Akrame, with the eponymous name. In addition to the infinite pleasure of passing through a discreet and mysterious carriage entrance, the charm of an elegant and arty interior, we discover (without expecting less from a two-starred chef), the immense talent of an inventive cuisine...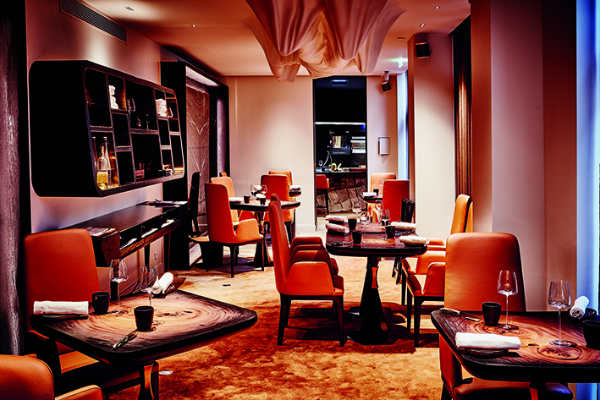 ◊ The place
We warn you: it is better to book. The room is small, made up of about twenty seats, which face each other in an intimate and polished atmosphere. The decoration, design, already allows the imagination to free itself: it is actually the harbinger of a creative cuisine, going beyond the limits of the expected to compose audacious recipes.
◊ The plate
Clean container, elaborate content. Meaning and form that respond and complement each other on the plate is a must! The products are noble classics (monkfish, red mullet, beets) combined with touches of the unexpected, such as bamboo shoots. Sliced ​​tastes, audacious alliances, chiadé dressings, all this evokes an author's cuisine that (re)invents gastronomy.
♥ The crush
As, at Paris Select, we are lucky, we were able to meet chef Akrame. A very charming, accessible man with a good humor. It is not surprising that his address wins all the votes.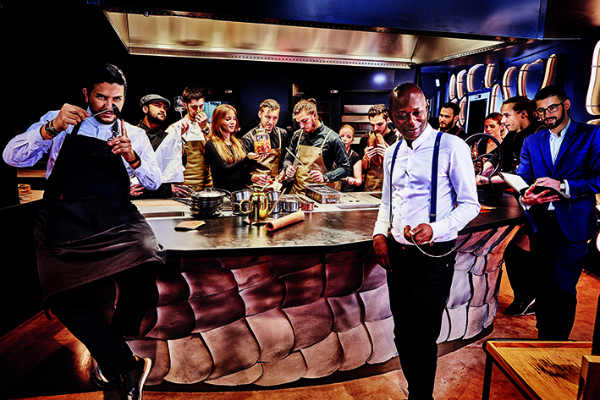 Pratical information
7 Rue Tronchet, 75008 Paris – 01 40 67 11 16