In our protean and connected 21st century, there are strange figures who act as a modern Pantheon in the world of fashion and image… these are influencers. Followed by a fervent community, they portray a style, a way of life and an aesthetic that impacts the world of networks and brands. Meeting with Chloé, whom the fashionsphere knows better as Loulou de Saison.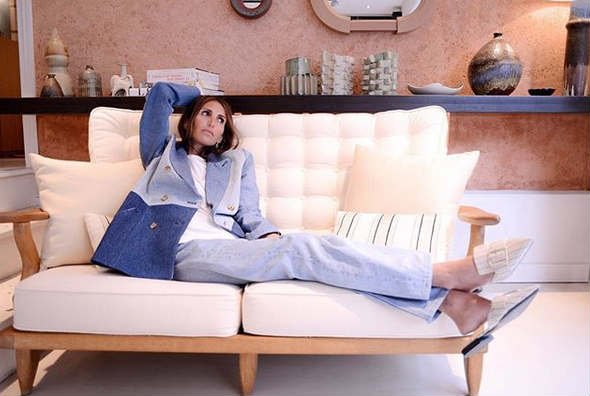 ◊ Would you rather speak of a passion or a profession in its own right?
I will talk about a job made of a passion. It started with a desire to share my love for fashion, style and my vision of it. Today Loulou de Saison represents a company in its own right which requires a lot of time, knowledge and curiosity. To push my passion and this sharing, I made it my job.
◊ What paths did you take to get where you are?
I have always been in the fashion business. I have been very attracted to it since I was little and I studied fashion design during which I had the opportunity to touch on several aspects of this universe. I worked as a Fashion Consultant for a few years and I naturally wanted to chart my own path, always in this spirit of sharing with a greater number of people. This is how Loulou de Saison was born, a little over a year and a half ago.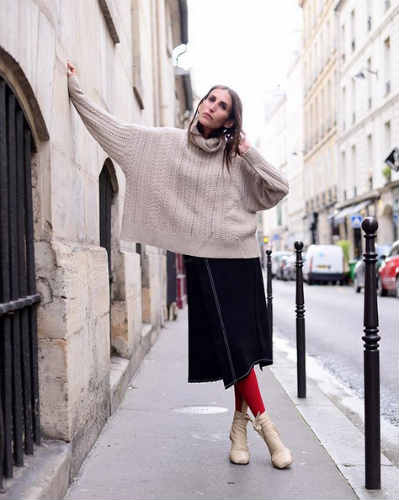 ◊ Who do you mostly talk to on Instagram?
My community is made up mainly of women, from young adults to older women. I'm lucky to have a curious community, looking for fashion tips, ideas for looks and who share my vision of the modern Parisian.
◊ What relationship do you have with your community?
I think I am close to my community. I always try to create a dialogue, to answer their questions... Of course as far as possible I listen to them and try to meet their expectations, not to disappoint them while remaining faithful to the DNA of Loulou de Season.
Elegance is for me in the details, it's a difficult term to define because it's quite personal. For me it's more than fashion, it's attitude, style and personality. Monsieur Saint Laurent said "without elegance of heart, there is no elegance".
◊ What are the 3 characteristics of "la Parisienne" in your opinion?
The Parisian has countless characteristics, because each of them has their own vision of style. But if I had to name just three, I would say that the Parisian is free and independent, that she exudes an elegance with that "je ne sais quoi" which I find sums her up very well. Finally, I believe that it is given wit.
◊ What image of the woman do you want to share?
I want to put forward an image of a modern, free woman who above all does not take herself seriously. She plays with the codes of seduction and femininity but always in the second degree. I like to share this subtlety.
◊ What is your view on the current use of social networks and the impact on the youngest?
I find that social networks have developed in a very short time a new scope and a more diversified use. the impact is much faster and allows you to tell your own story with your own vision. You follow girls and trust them. They allow you to discover new products and advice every day in a more
natural than magazines I find.
◊ What are your future plans?
I have many plans for the future. What drives me today is to move forward while remaining faithful to what I have created. So stay connected!