That's it, for the past few weeks we have been feeling the summer setting in and dislodges us from our warm interiors to settle on the much-loved seats on the terraces... A small anthology of our favorite addresses for lazing around in the sun, a drink or a fork in hand.
---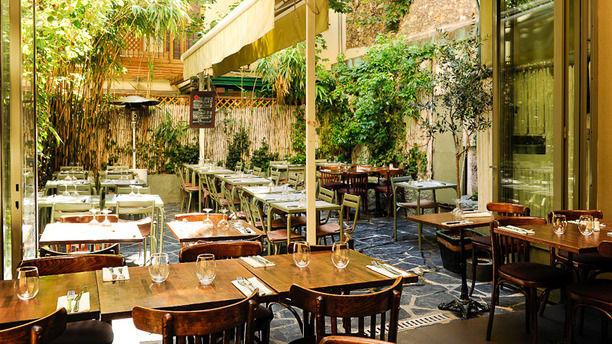 On rue Marcadet, restaurants are piling up: you can quickly lose your head trying to find your place to stay. The Square Marcadet, at the foot of the Butte Montmartre, is a charming address where you can eat very well … on the large terrace hidden behind the room. A change of scenery is guaranteed, thanks to the lush vegetation of this vast outdoor space and the bamboo trees that cut us off from the rest of the world for dinner.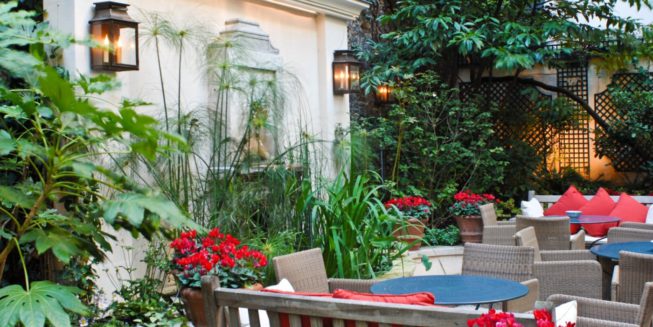 In the very quiet rue Cassette is housed an unsuspected courtyard, where you can eat or have a drink out of sight and the urban bustle. We don't go there for a real meal, because the menu is more of a snack, but for the pleasure of sipping a drink with the soundtrack of the lapping water flowing in the fountain. It's like being in Italy, for a moment of peace.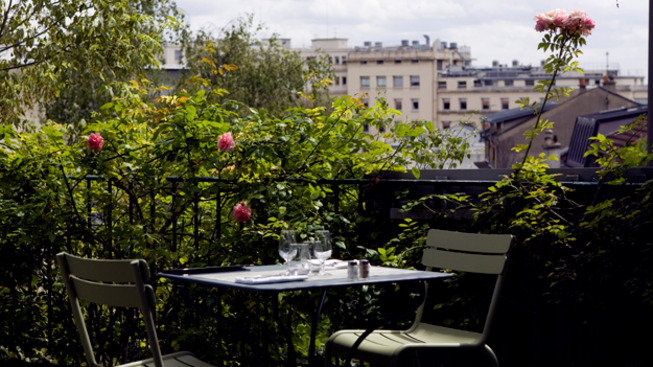 We have just discovered this address, which is a pure delight. Perched on a vast and flowery terrace, you can enjoy a delicious menu while contemplating all of Paris … it's priceless, and yet those practiced by the establishment are quite correct. The cuisine is light, modern and colorful, the place, hidden under its huge white parasols, is divine: we recommend it without reservation.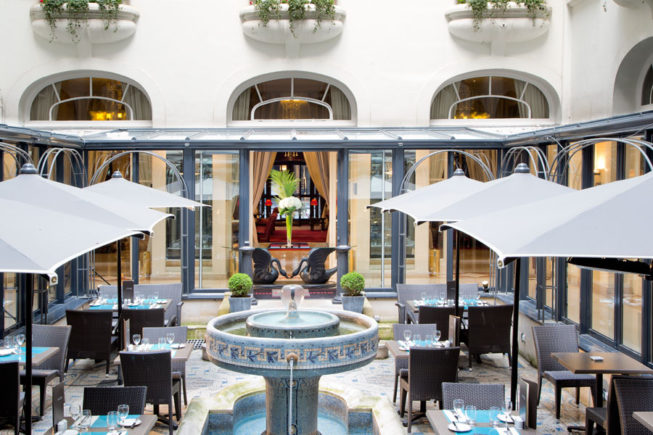 A stone's throw from the Champs-Elysées and its sometimes turbulent bustle hides the patio of the Hotel California: there all is order and beauty, calm luxury and voluptuousness. Time for a champagne aperitif (an ephemeral Moët & Chandon bar is taking over the premises for the summer), enjoy the serene calm of this luxurious address without being glitzy. It's infinitely exotic (and delicious) to enter a building in your city to find yourself on the other side of the world, in Greece or Spain, perhaps...
The most Franco-Italian: Edgar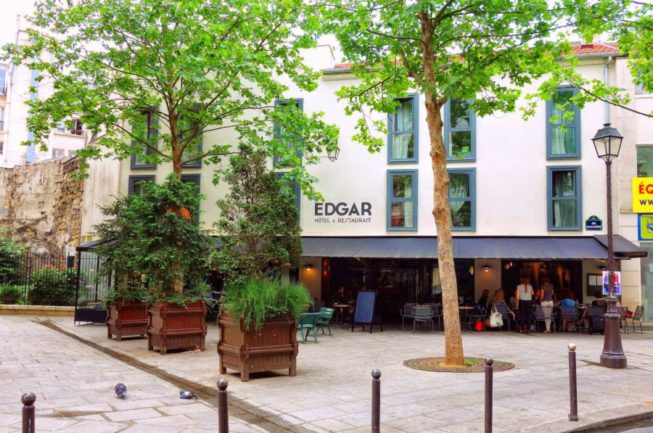 In a neo-bistro spirit, away from the hustle and bustle of central Paris, is the delightful terrace of the Edgar restaurant. We taste it a cuisine that takes on the air of Italy, which can be shared for an aperitif or savored as a dish. The square overlooking the bustling rue d'Alexandrie is calm, inhabited by tall trees… it's a haven of peace for gourmets from the neighborhood or elsewhere.
31 rue d'Alexandrie, 75002 – 01 40 41 05 69