A meeting point of flavors, cultures and colors, Kusmi Tea has always embodied the beauty of blends. Founded by Pavel Mikhaïlovitch Kousmichoff in 1867, the tea house of Russian origin cultivates both modernity and tradition through its essential well-being creations, its great classics and its legendary recipes, which have now become emblematic... horizon of our favourites, to be found in their Parisian boutiques.
Earl Gray Intense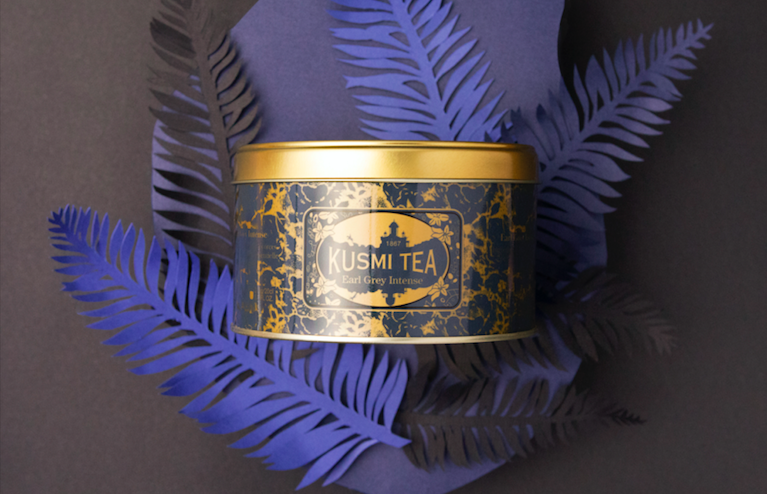 This season, Kusmi Tea reinvents the most famous and most drunk black tea in the world and offers a new recipe intensified in bergamot, Earl Gray Intense. All this in a very beautiful navy and gold box with a marble pattern, which says a lot about the depth of the flavors...
€15,10 per 125g box.
AquaExotica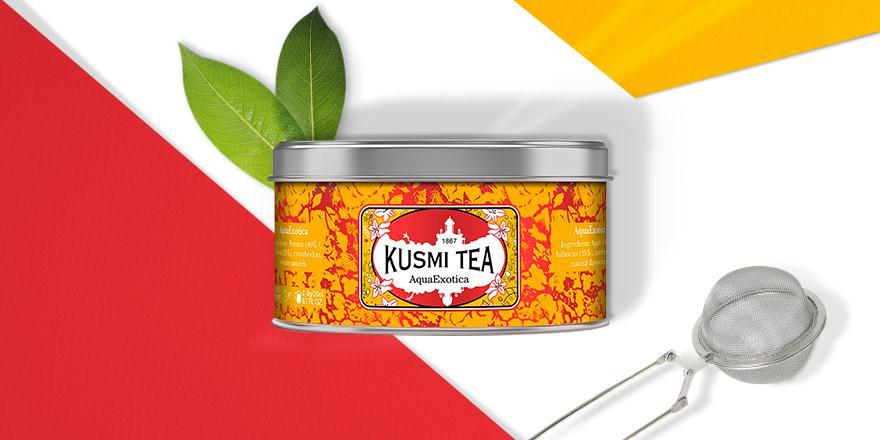 This exquisite fruit water from Kusmi Tea is a blend of hibiscus and exotic flavors such as mango and dragon fruit. A recipe as fresh as it is delicious, which you can eat hot or cold, as you wish! Most ? It is theine-free, so you can afford to sip it from morning to night, without moderation.
€16,60 per 125g box.
White Anastasia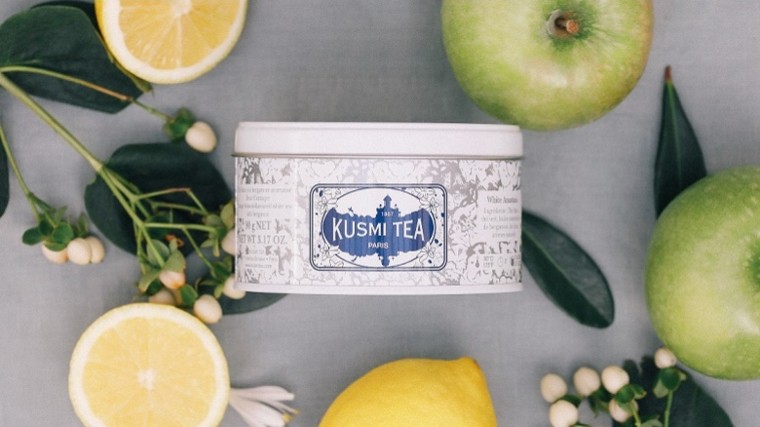 White Anastasia represents a variation of the emblematic Anastasia recipe, which is celebrating its 100th anniversary. Imagined on a white tea base, the delicate combination of orange blossom, bergamot and lemon subtly flavors this blend, to the delight of lovers of exceptional recipes.
€19,50 per 90g box.
Alain Ducasse white tea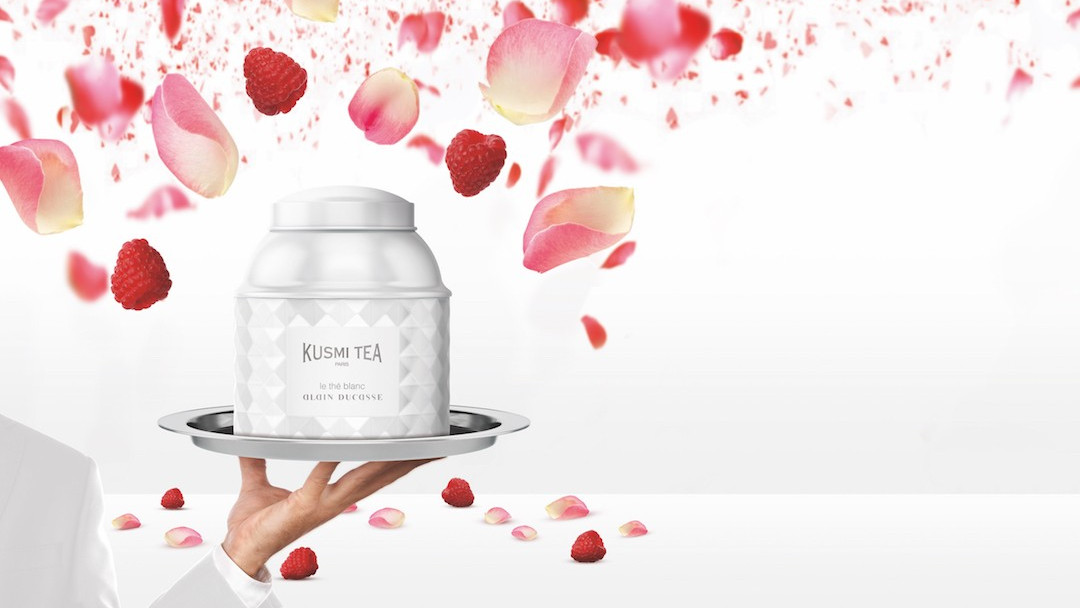 On the occasion of the 150th anniversary of the famous tea house, Alain Ducasse and Kusmi Tea have together imagined a unique recipe. The very first white tea from Kusmi Tea is thus magnified by Alain Ducasse's expertise and quest for French-style taste elegance. With its notes of raspberry and rose, it reveals a delicious and refined taste... Definitely our favorite of the moment!
€39 for the 120g box and €26 for the 120g refill bag.
And for those who love the classics...
AquaRosa
AquaRosa is the very first fruity infusion – without theine – from the house, which can be drunk hot or iced. Inspired by Abyssinian rose tea, it is composed of hibiscus, apples and red and black berries and reveals an intense glowing pink color that reveals its fruity and tangy character.
€16,60 per 125g box.
Nanah mint green tea
Nanah mint is the one used for teas from the Middle East and North Africa. Its refreshing taste makes this nanah mint green tea a very popular summer drink!
€14,10 per 125g box.
and the Kusmi Tea Full Detox box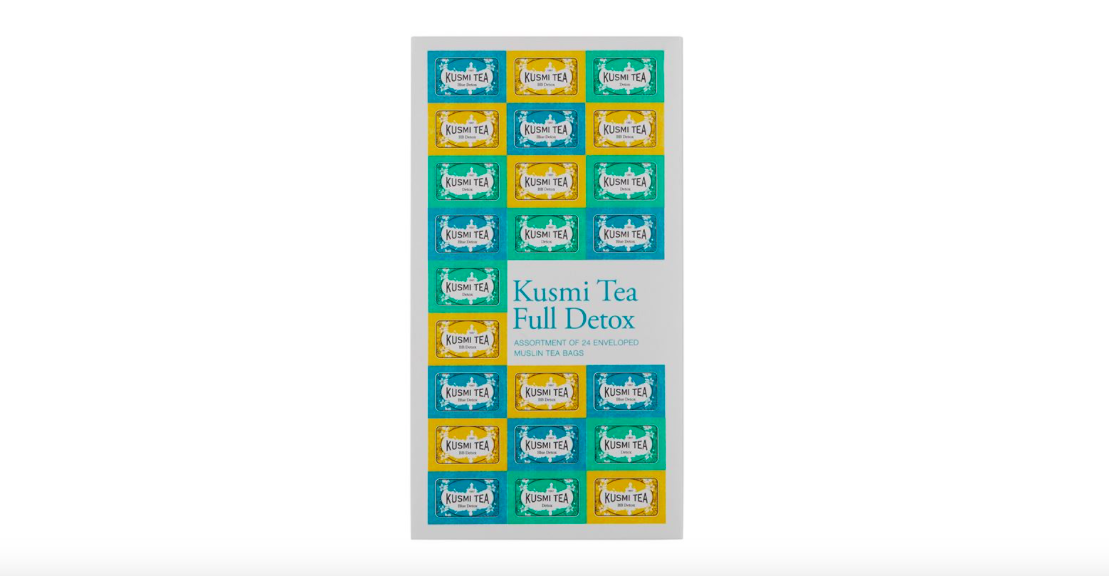 In this new box, we discover three emblematic Detox recipes in enveloped sachet format. According to your desires, let yourself be tempted by the subtle lemon of Detox, the addictive grapefruit of BB Detox, or the tasty pineapple of Blue Detox. Ideal to vary the pleasures!
€20,60 for a box of 24 sachets.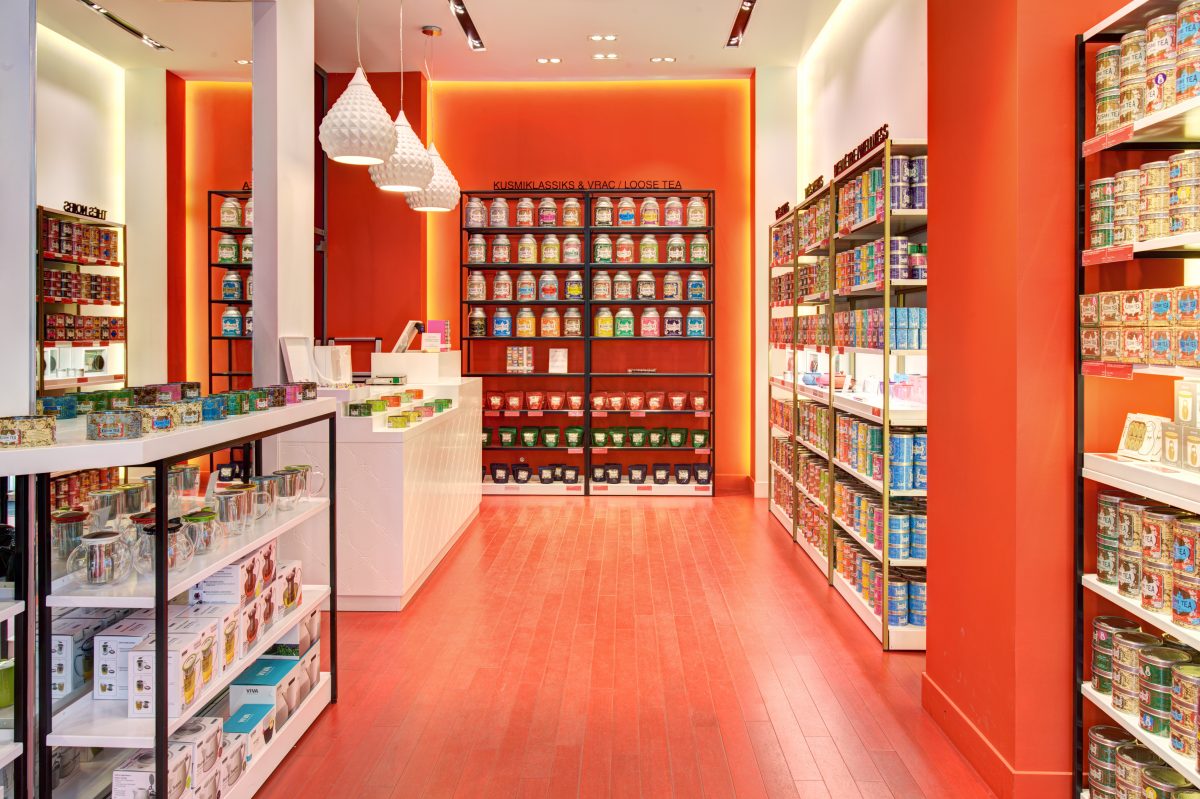 All teas can be found on kusmitea.com and in their parisian shops.