Ines de la Fressange has always been the ultimate personification of Parisian chic. No need to present this icon, both very feminine and relaxed, that the entire fashionsphere admires! On the occasion of the launch of its very first collection of perfumes, Paris Select went to meet the ex-top star model converted into an author, designer and key figure in fashion.
Paris Select: Was the idea of ​​creating a perfume suggested to you or was it something that had been germinating in your head for a while?

Ines de la Fressange: I wanted to do it because I didn't really like what I found in perfumery lately and then I dreamed of a traditional perfume. From the great French perfumery, something elegant but not overwhelming! I was then suggested the idea but I knew it was going to be difficult… I arrived at the first date with the noses and I told them 'listen I am a terrible pest I hate everything, I don't don't like these bottles, these aggressive smells… I don't like anything that's being done. I really want to create a perfume but it's going to be difficult, it's going to take years!'
PS: How did they react suddenly?
IdlF: Oh, they didn't seem to mind! They were very calm, smiling. They took notes of everything I said, what I liked, what I didn't like… And already on the second date, they had prepared samples for me to smell. I was amazed because really, I liked it a lot. They cut my whistle!
PS: Speaking of noses, Delphine Lebeau and Sophie Labbé told us that you chose them?
IDF: Yes! In reality, I vaguely looked at the perfumes they had made before without knowing much about them, but in the photos they looked super nice! Then as soon as I met them, I loved them right away. They were really caring and talented.
PS: Perfume-wise, are you more woody, fruity, floral…?
IdlF: So I rather like woody perfumes… I love old perfumes.
PS: Are you faithful in perfumery?
IdlF: Yes, once I find a perfume that I like, I don't change. I don't understand these women who have a day perfume, a night perfume, a summer perfume, a winter perfume… It would be like changing their opinion!
PS: Is there one who has followed you all your life?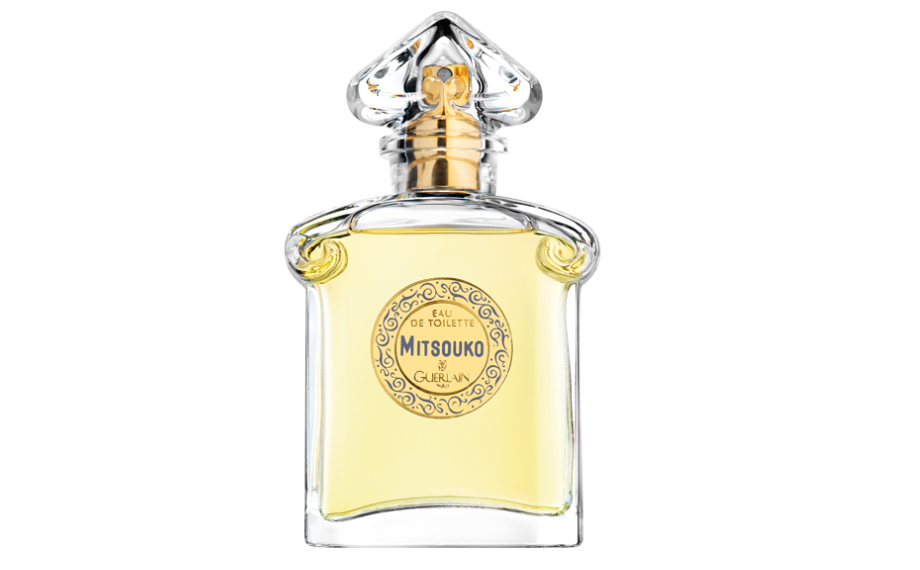 IdlF: Yes, for a very long time I carried Mitsuko de Guerlain, by the way, when my daughters were little, they used to say "mom, you wear mustiko" so they absolutely didn't want me to wear it!
PS: So this one defines you the most?
IdlF: Hmmm, I would say it's a bit per decade the perfumes. We put one on for 10 years and presto, we change! Today, the one that defines me the most is Classy White. I have the impression that it has been around forever, it is subtle, elegant and very refined…
PS: So in the signature collection, Blanc Chic is your little darling. What about the travel line?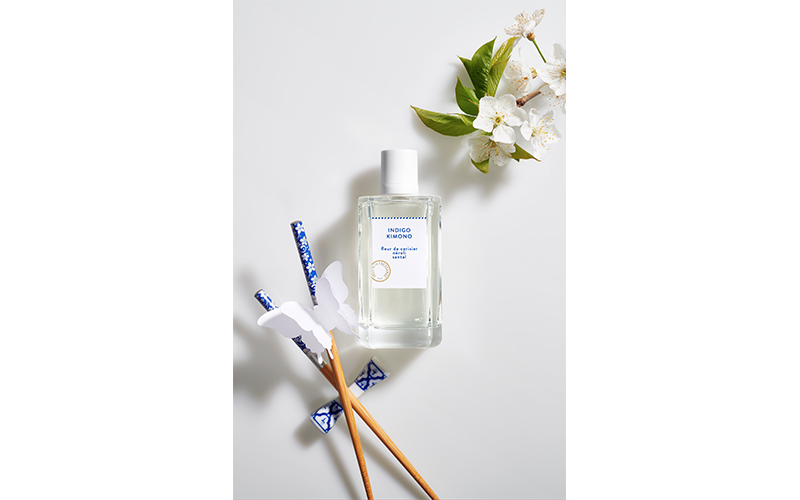 IdlF: When travelling, I really like Indigo Kimono, it's very pretty and I could wear it too.
Model, fashion designer, perfumery designer, author… In which field did you find the most fulfillment?
IdlF: You know, for me, as soon as something is creative, it's interesting. Drawing something whether it's a shoe, a bag or an item of clothing, then seeing the prototype is always a magical experience.
PS: You never stop! What are your future projects, are there new collaborations in sight?
IdlF: Well last year, I did a book on portraits of men, of Parisians, and it worked really well, so I would like to do the same thing with women. I have to see this with my editor! At the same time, I've been working with Frédéric Périgot for Monoprix for two years. It's decoration, outdoor furniture for camping but super glamorous and above all, at Monoprix prices! Proving that we can do good and cheap, that's really all I like. Then there will also be my 2th collection with Uniqlo… We've never seen such a long collaboration! Each time, my way of proceeding is to say to myself 'what would I like to find in so-and-so'.
PS: It's very nice to see that you are interested in what is accessible.
IdlF: Yes, that's really what I like: showing that we can do well at reasonable prices and that luxury and elegance can be democratized. It's very important for me who comes from a world of great luxury, couture. The style exercise of doing well and accessible, that seems very interesting to me. Look, if I design a 10 ply cashmere sweater, it's going to be sumptuous but it's going to be sold at an exorbitant price… It's very easy to do that! So, for me, all his collaborations are a real challenge.