If you're addicted to Pinterest then you couldn't escape the "Coffee table book" trend. This magnificent book that we put on the living room table like a decorative object in itself. Whether it's to please a loved one or just to pimp your interior. Here are 5 must-have books.
For lovers of the capital and its representation through illustration… 'Paris' by Marc-Antoine Coulon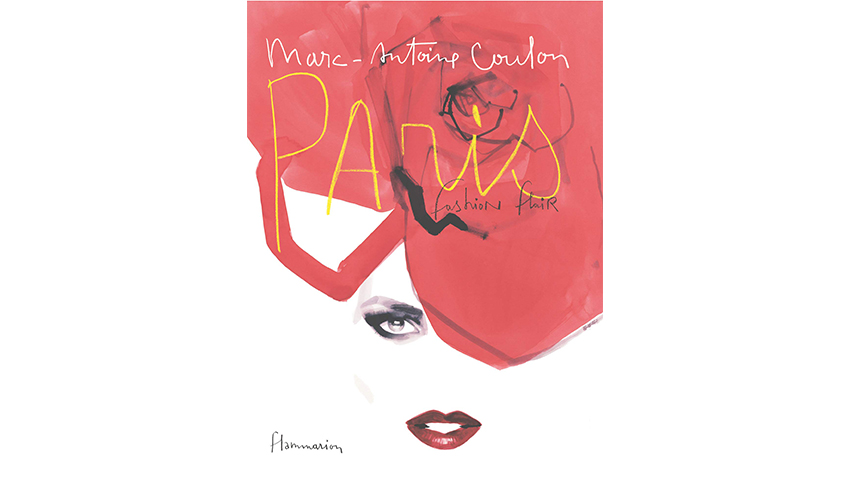 For a cannon table book, opt for this glamorous and evocative work Marc Antoine Coulon famous the fashion, the mind and parisian chic. Like a walk rich in color, we discover portraits of famous personalities. Others more personal as well as sketches of parades and Parisian places that are dear to him. With a few brushstrokes, he captures its essence in a very elegant way. Just like his paw, sensitive and insolent... As always, we easily recognize his unique style and his precise line in this wonderful book of illustrations.
'Paris' by Marc-Antoine Coulon, Editions Flammarion, €50. Available in bookstores and at the FNAC.
For lovers of original art photos… 'Regarde comme c'est Bon' by Patrick Rougereau
To celebrate his 30 years of food photography, Patrick Rougereau did a 'freeze frame' by releasing a birthday-book. The photographer retraces his career and recounts through his photos the encounters with his chef friends. Anne-Sophie Pic, Yannick Alléno, Christophe Michalak… but also his native Normandy… A top-of-the-range book of a new kind that shows us what there is to see that is beautiful and good. The perfect table book for photography enthusiasts!
'Look how good it is!' by Patrick Rougereau, Studio Rougereau, €74.
For pastry lovers… 'Macaron' by Pierre Hermé
Leader in French pastry, Pierre Hermé erected the macaroon into a XNUMXst century icon. In this meticulously finished book, he reveals his "bible" of the macaron. Sixty very detailed and elegantly illustrated recipes. We find the great classics chocolate macaroon, coffee, raspberry, fleur de sel caramel… And other more unusual creations such as the hazelnut oil macaroon or strawberry compote. His most recent creations, The gardens will delight gourmets!
'Macaroon' by Pierre Hermé, Edition de la Martinière, €35.
For decoration fans… 'Couleurs Sarah' by Sarah Lavoine
Through this book, the famous designer Sarah Lavoine share with us his emblematic universe. This one is tinted with pure, whole, frank colors, as luminous as they are joyful... Timeless colors with evocative names, which last. This sensual book reminds us that the way we think about our interior shines a light on our soul. And that it is easy to define your style if you are sincere.
'Couleurs Sarah' by Sarah Poniatowski Lavoine, Editions du Chêne, €29,90.
For those who swear by Italian cuisine… 'La Cucina di Big Mamma' by Phaidon
The team Big Mama compiles and reveals the best recipes from its various establishments. In this work we discover in total 130 wonderful Italian dishes reinterpreted and twisted with the current sauce. Sicilian arancinis, lobster linguine, surprising Black Tortelli… gourmet and generous recipes, to do and redo without moderation, for those you love.
'La Cucina di Big Mamma' published by Phaidon, €29,95.