Did you say luxury craftsman? Focus on 7 great enthusiasts who shape precious materials and manufacture exceptional products, thus perpetuating French know-how...
FaKaRa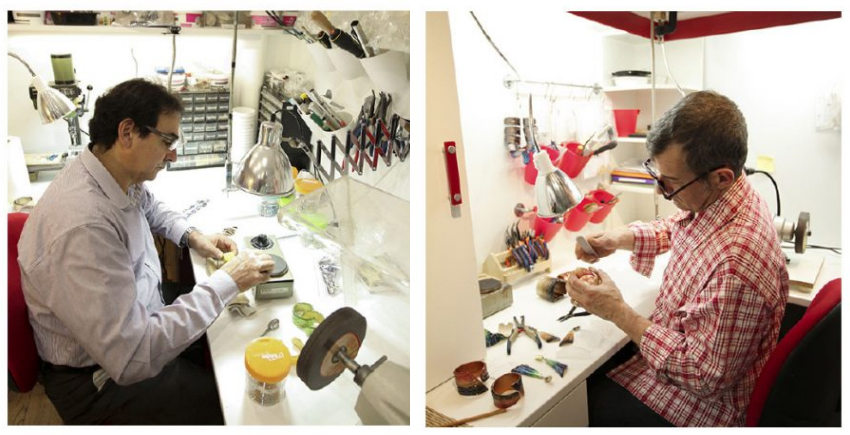 FredK, an outstanding luxury craftsman. He spent more than 10 years in the Harraca workshop before meeting the man who would become his partner in the FaKaRa adventure, Robson. The two craftsmen share the same passion, the same vision of things and it is therefore quite natural that they decide to create their own brand of jewelry, thus uniting their know-how. Together, they imagine, draw, create... While FredK never lets go of his brushes, shades the colors and imagines clean lines, his alter ego turns out to be the "precision technician" who perfects the creations using his pliers. . The duo offers both spectacular pieces and more sober models.
FaKaRa Paris, 20, rue Danielle Casanova, 75002 Paris. 01 42 76 07 98
Gabrielle Froidevaux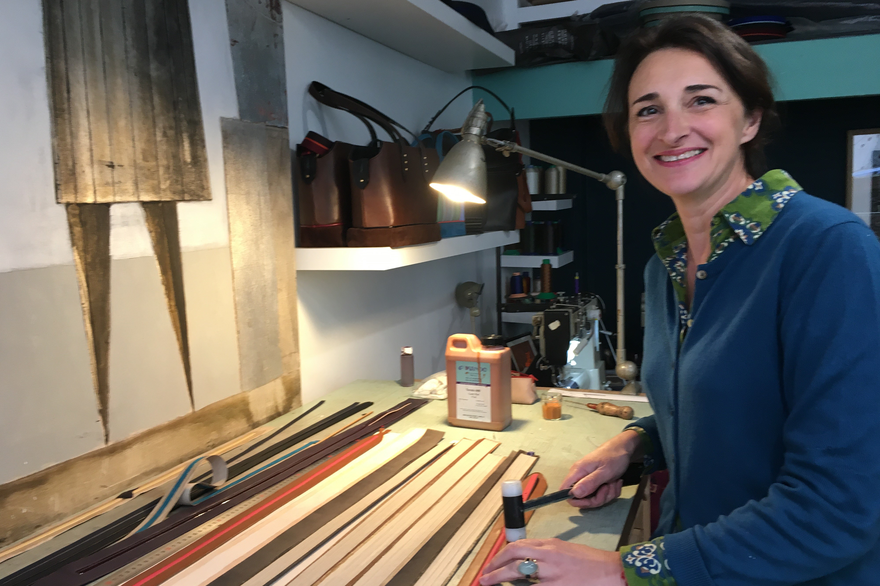 In her boutique-workshop, Gabrielle Froidevaux presents unique luxury pieces designed and manufactured on site in the great tradition of French know-how. Produced in small series or made to measure, its leather goods accessories (bags, bracelets, belt, purse) seduce as much by the refinement and the originality of the noble materials used as by the elegance and the quality of their realization.
Gabrielle Froidevaux, 14 Rue Henner, 75009 Paris. 06 08 00 60 44
Karen Grigorian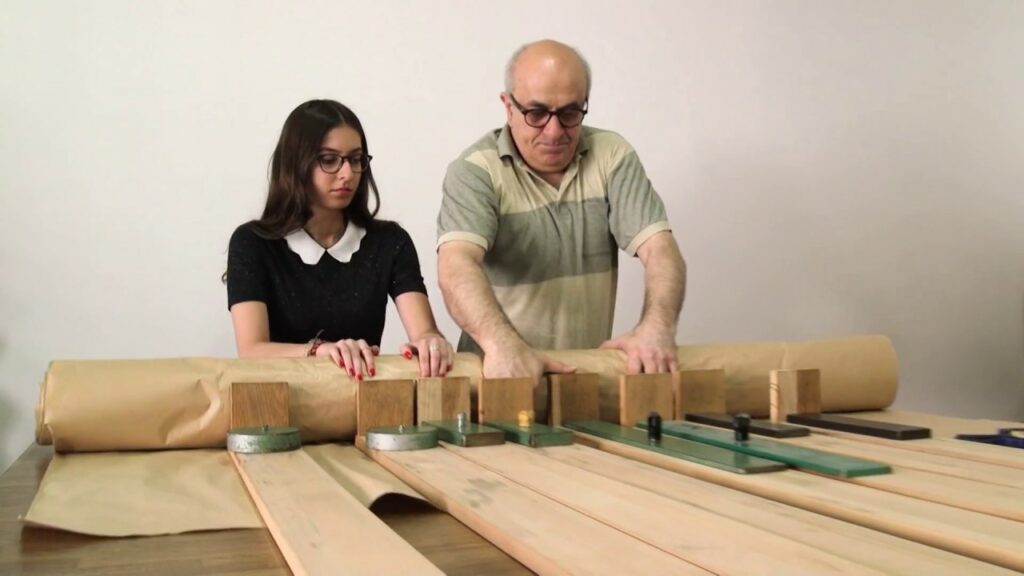 A talented artisan, Karen Grigorian has been shaping pleats and creating reliefs on fabrics for over 30 years. In his Parisian workshop, he creates the cardboard molds by hand, then leaves everything rolled up in an artisanal oven for one hour at 100°C… This luxury craftsman has always worked in the shadow of the greatest fashion designers. He realizes his sublime creations based on a simple drawing which makes the thing all the more impressive.
Maison du Fold, 8 rue des Dunes 75019 Paris. 06 25 87 60 40
Alexandra Sojfer
For Alexandra Sojfer, craftsmanship and love of beautiful objects represent her heritage, a real family treasure since in the 30s, her grandmother was already carving wood to make walking sticks and umbrella knobs. Determined to write the continuation of this family history, she bought one of the oldest umbrella shops founded in 1834. Walking sticks, parasols, umbrellas and others... The designer offers exceptional objects made from noble and precious materials: wood of amourette, macassar, shagreen, crocodile or ostrich. Playing with colors and shapes, she is not afraid to revisit all styles. His bespoke creations are worthy of the greatest haute couture houses and perpetuate French excellence.
Alexandra Sojfer, 218 Boulevard Saint-Germain, 75007 Paris. +01 (42)22
Camille Gras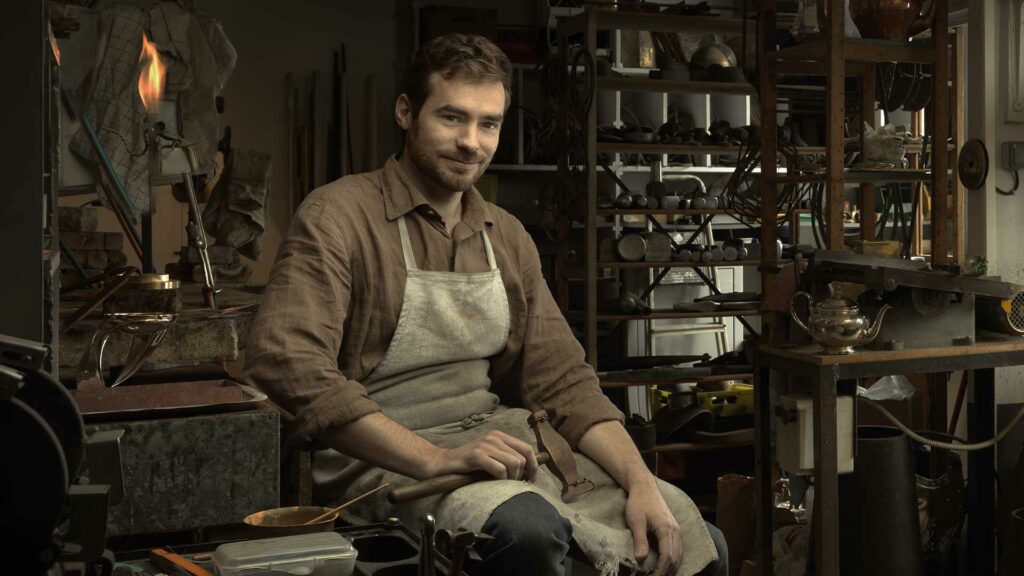 Camille is one of the last goldsmiths in the capital, which has only five. He perfected his basics in the United States and after training in Florence and Paris, graduated from the prestigious Ecole Boulle. Thus, it is in the old quarter of the goldsmiths (11e district) that this passionate craftsman meticulously works with precious metals such as brass, solid silver or silver-plated metal. With the same attention to detail and finesse as in the past, he produces pieces for individuals as well as prototypes for designers, architects and creators.
Camille Goldsmith, 20 Passage Saint-Sebastien, 75011 Paris. 09 51 00 63 00
Valerie Valentine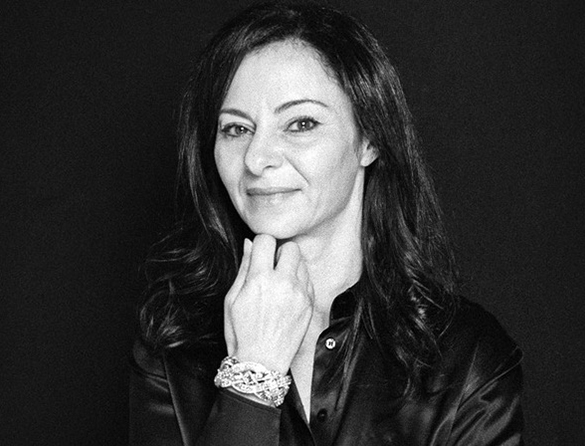 Valérie Valentine created her eponymous house in 2001, reinventing a unique know-how. Hair jewelry, headbands, clips, headbands and other bracelets… Her creations (made in his Parisian workshop, not far from his shop) are the fruit of his passion for noble materials, skins and silks. Timeless, they are an ode to femininity and Parisian elegance.
Valerie Valentine, 2 rue du Pas de la Mule 75003 Paris. 01 44 61 41 02
Alix D. Reynis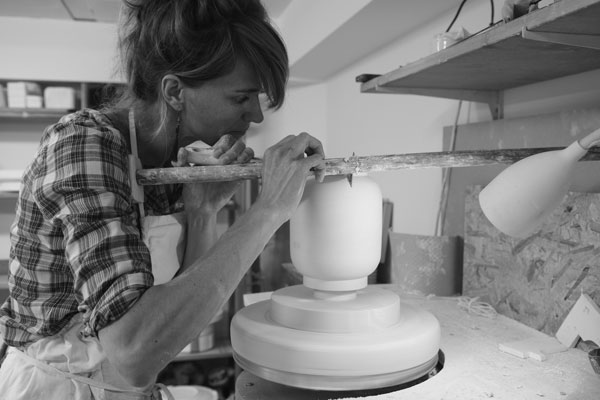 After studying law, Alix D. Reynis decided to retrain in order to devote himself fully to his passion, sculpture. In the process, she created her eponymous brand offering her first collections of Limoges porcelain tableware, scented candles, lighting and jewelry, in gold or vermeil. Each piece comes from a model, drawn and then sculpted in plaster or wax in his Parisian workshop, in Saint-Germain-des-Prés. With her timeless style and sophisticated details, the designer revisits everyday objects with finesse and elegance.
Alix D. Reynis, 22 Rue Jacob, 75006 Paris. 01 42 02 27 36
The Parisian spots where you will discover the best of French craftsmanship…
Empreintes
Empreintes offers more than 1000 fine craft creations in unique pieces or in small series. Handcrafted by their creator, all the works presented in this concept store are stamped made in France. Tableware products, jewellery, decoration, fashion accessories, furniture…Nuggets that can be discovered on 4 floors, in the heart of the Marais.
EMPREINTES, 5 Rue de Picardie, 75003 Paris. 01 40 09 53 80
Arts Viaduct
Former Viaduct of the Bastille, the Viaduc des Arts brings together craftsmen, selected by SEMAEST. Glassblowers, cabinetmakers, fashion and textile designers, sheathers, goldsmiths... This unique place has been welcoming great enthusiasts for 20 years. A magnificent setting for these professions of excellence of which Paris represents the emblem.
Arts Viaduct, 83 Avenue Daumesnil, 75012 Paris.