For more than a century, Edward Green has been offering men's shoes, which shine as much for their remarkable quality as for their elegance.
Edward Green was a great shoe enthusiast. He began his career at a very young age, learning from the age of 12 years. Wanting to create high-end shoes, the precursor founded his own workshop in 1890, in Northampton (England).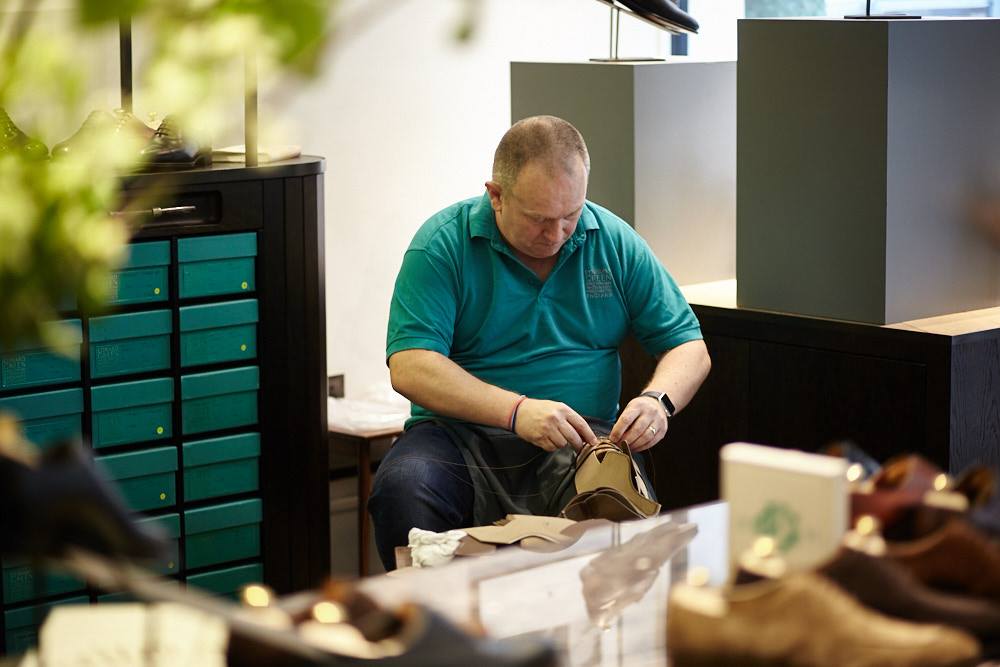 For his collaborators, Edward Green sources the best materials : lamb leather, oak wood… Its promise? "Excellence without compromise". Very quickly, his label became known as the English shoe brand withtimeless elegance, epitome of British style. Among the followers of the brand, there are big names like Ernest Hemingway and even Edward, Duke of Windsor.
True to the values ​​of the house, each Edward Green branded pair is made in their workshop in Northampton. As has been the tradition for nearly 130 years. The 60 craftsmen who work there pay particular attention to Goodyear assembly as well as seam finishing.
Over the years, the brand has been so successful that it has been exported abroad. Paris, Tokyo, United States, Australia, Hong Kong… It has more and more fans. Those great models are always distinguished by the excellence of the materials used for their manufacture.
Shoes to discover within their sublime Germanopratin box.
--Edward Green, 199 boulevard Saint Germain, 75006 Paris.