Fashion being in the top 3 of the most polluting industries, more and more brands are committing to the eco-responsible approach. These claws thus offer quality clothing without skimping on aesthetics! Here are our favourites, those that promote great environmental values ​​and do good for the planet.
-
We like: the natural yarn dresses signed EKYOG
EKYOG was born in 2003, from the desire to create a fashion brand that respects nature, women and men. With its motto " look good, feel good, do good » the brand targets in particular dynamic women who are looking for a neat style but above all, concerned about the environment. If the design of Ekyog branded clothes is constantly intended to be a source of sustainable creation, they are nonetheless in tune with the times! Natural fiber dresses, enveloping cardigans, organic cotton T-shirts and other timeless jeans, not to mention the wide range of accessories (jewellery, belts, shoes…), the house offers rooms on the chic and refined style.
Ekyog, 23 rue des Francs Bourgeois, 75004 Paris. 01 42 78 22 60
-
We like: the soft Balzac sweaters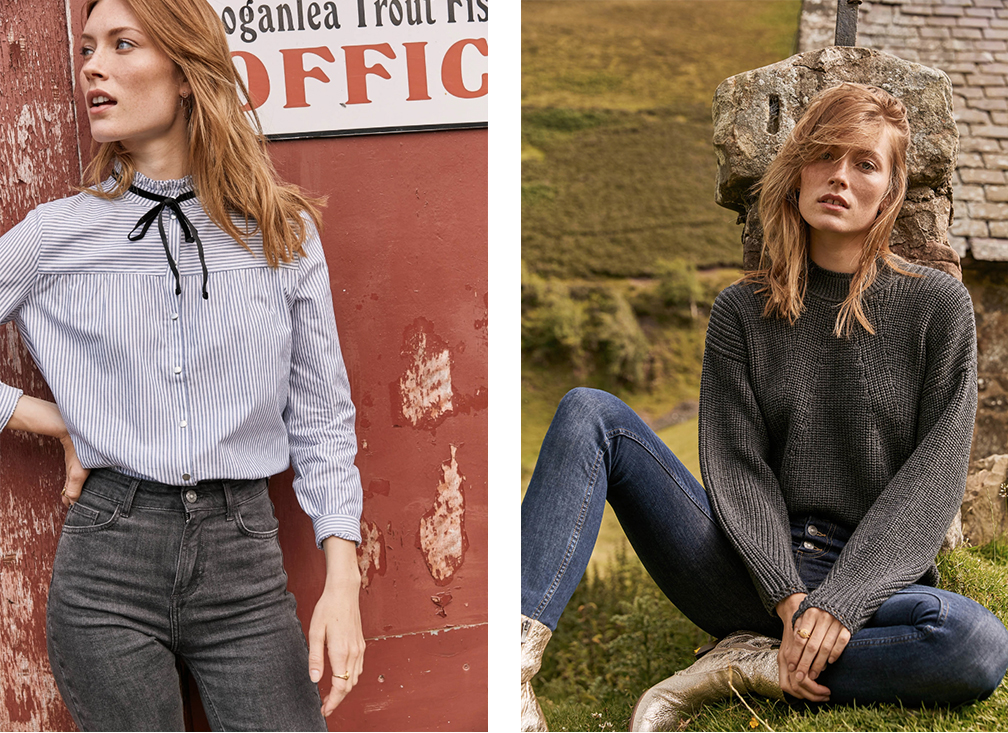 Balzac offers timeless pieces from the contemporary Parisienne. Classic and unavoidable varsity jackets, hot ruffled shirts, perfect velvet skirts or romantic blouses… Surfing on the wave of collaborations, the firm is constantly offering new ones, each as desirable as the other! Latest? Maison Baluchon, Birchbox and Mathilde Lacombe. In addition to their sublime pieces, we really appreciate the eco-responsible approach of the House.
-
We like: the solidarity piece Sézane, every 21st of the month
Wonderfully reinterpreting the basics of our wardrobe, we never tire of coats and jeans with always perfect cuts, elegant prints and sublime Sézane branded bags. On the occasion of the 5th anniversary of her brand, the founder Morgane Sezalory wanted to mark the occasion. "TOMORROW" was born. Thus, throughout the year, Sézane offers a collector's item every 21st of the month, all of the profits from which are donated to its solidarity education programme. For this project, it aims to raise millions of euros to support concrete actions in favor of access to education and culture and thus help children whose prospects are unfairly limited. We can only support this action!
Sézane, 1 rue Saint-Fiacre, 75002 Paris – 09 74 59 15 00 & Self Service, 63 boulevard des Batignolles 75008 Paris.
By Melanie Hroorakvit