After the solo perfume creation workshops, The Alchemist Atelier offers a new sensory experience, to live with your other half "Create Perfumes with Love"... An ideal gift for Valentine's Day!
This summer, we told you about the revolutionary concept of The Alchemist Atelier here. A few days before Valentine's Day, the workshop hits hard by offering a whole new experience, to live with your partner. Code name ? " Create Perfumes with Love ».
-
An immersive workshop in the heart of Paris
During this romantic workshop of 90 minutes, you will discover the art of perfumery and will then be able to create totally unique scents.
Guided by an Alchemist Perfumer, you will explore the different olfactory families in order to select your favorite scents.
Once this step has been completed, all you have to do is insert the cartridges into the Scent Creator, dose as you wish with the application... it's ready! Personalize your bottles and take them home. These memories will last forever...
-
A unique Valentine's Day gift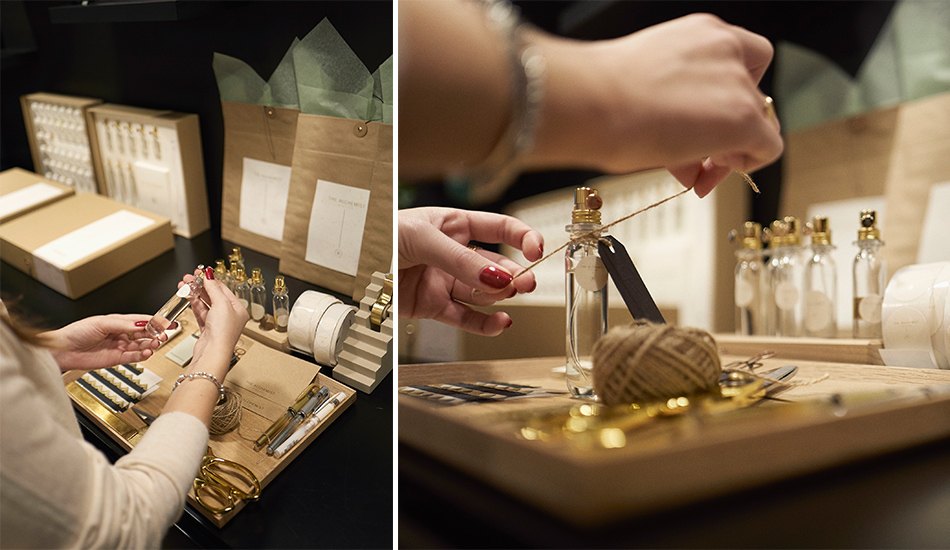 Create personal perfumes alongside your loved one, while enjoying a a glass of champagne and chocolates… We have rarely seen a dream experience the same! An certainly expensive gift (218€/pair) but which changes so much from traditional jewellery, wallets and other bouquets of roses… Unlike these material gifts, the scents of the process of creating your perfume will remain etched in your memory forever.
-
Try to win it!
Paris Select has once again partnered with The Alchemist Atelier to make you win this dream experience. You can participate by visiting our Facebook page here or our Instagram… Good luck to everyone !
-
"Create Perfumes with Love" workshop of 1h30, 218€/couple. At the house of The Alchemist Workshop, 36 rue Etienne Marcel, 75002 Paris. Phone: 01 84 60 84 74.