Connected backpack, stylish shoes, cashmere scarf and other perfumes… Paris Select has concocted a small list of good ideas for you, to be sure to spoil all the men in your life.
-
He is a confirmed businessman
Connected backpack, suitcase… You will find something to fill it at Hedgren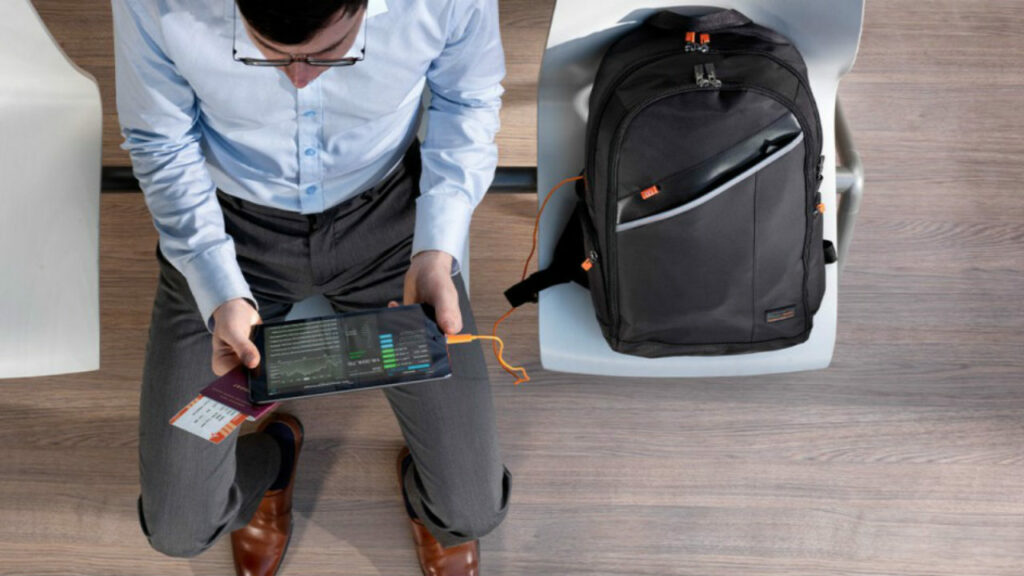 Mythical Belgian house, hedgren offers top-of-the-range leather goods: suitcases, backpacks, briefcases and other pouches… Collections that perfectly combine functionality, attractive design and comfort. We have compiled you here the best pieces for a businessman!
hedgren, at BHV Marais, 52 Rue de Rivoli, 75004 Paris.
-
He loves stylish details...
Appointment at Maison Baylé for ultra-refined parts
In its concept store in the Marais, Hugo Bayle offers a wide range ofluxury accessories. We then discover ties, bow ties, scarves and other scarves as well as pocket squares, glasses, suspenders, umbrellas or all kinds of headgear (caps, hats, caps)... A sharp selection of gloves, belts and cufflinks is also available. Their particularity? Each piece is designed in France then made handcrafted in Europe (France, Italy or England) by passionate craftsmen, guarantors of traditional and timeless know-how... All the paraphernalia of the perfect parisian dandy is là!
Bayle House, 34 rue de Turenne, 75003 Paris. 01 43 48 24 03
-
He is a shoe aficionado. top of the line…
See you at Bertino & Olivier for original patinas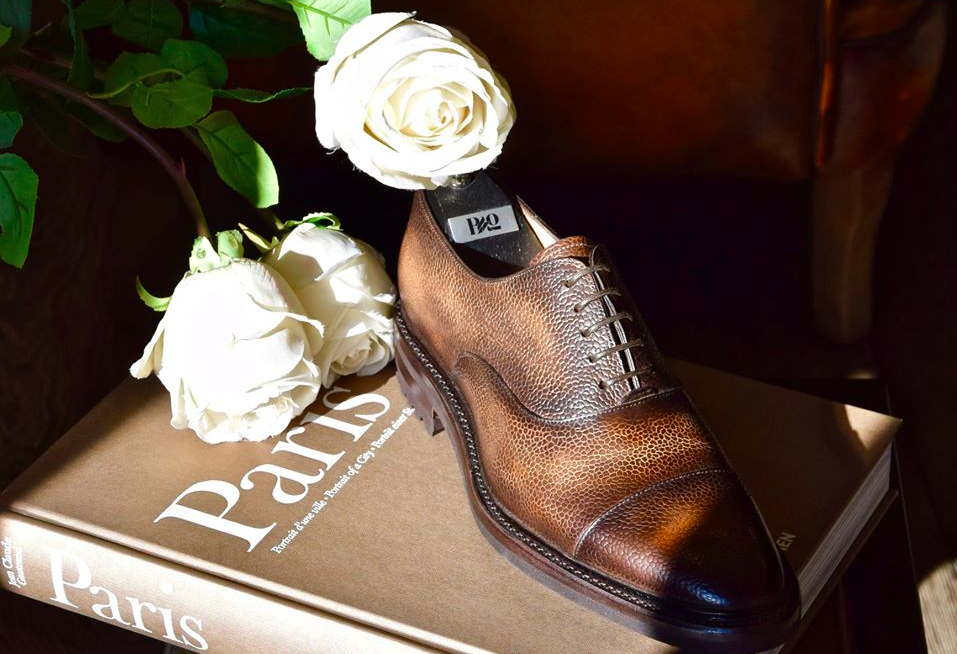 Recognized for creating incredible patinas, the boutique Bertino & Oliver specializes in shoes and accessories for men. The DNA of the house? A love of top-of-the-range leather placed at the service of the creation of original shoes aimed at the modern, elegant and refined man, a bit dandy... Within their case – a stone's throw from the Place de l'Etoile – we therefore discover a whole range of shoes, sneakers, messenger bags, belts, jewelry and other watches, customizable with the colors and patinas that best suit each customer. We like: the craftsmanship with quality leathers, in the workshop at the very back of the store!
Bertino & Oliver, 85 avenue de Wagram, 75017 Paris. 01 74 30 41 20
-
Or at --Edward Green, for handmade shoes
For more than a century, the house --Edward Green offers shoes for men, which shine as much by their remarkable quality as their elegance, very British. Boots, moccasins or even derbies, each Edward Green branded pair is made in their workshop in Northampton, as has been the tradition for almost 130 years... The 60 craftsmen who work there pay particular attention to the Goodyear assembly as well as the finishing of the seams.
--Edward Green, 199 boulevard Saint Germain, 75006 Paris. 01 53 63 47 50
-
He likes perfumes with character
Meet at Maison Francis Kurkdjian for exceptional fragrances
Both refined and confidential, the Maison Francis Kurkdjian offers a collection of unique fragrances, veritable odes to French high perfumery. Aimed at insiders and other connoisseurs, it cultivates the luxury of details and highlights the most noble raw materials: Oud wood, ambergris, different musks... If Baccarat Red 540 remains the most cult perfume, great best-seller of the house, at Francis Kurkdjian, we also like Petit Matin with its notes of Lemon from Calabria and Lavandin from Provence subtly mixed with Orange Blossom and Musk, as well as OUD, Satin Mood.
Maison Francis Kurkdjian, 5 rue d'Alger, 75001 Paris. 01 42 60 07 07
-
He's a bit flirtatious
Give her the ultimate in cosmetics: a Foreo brush
For men who like to take care of themselves, Foreo proposes bristle brushes to cleanse your face thoroughly. A design object that prepares your skin for shaving, leaving it soft, fresh and luminous. Up to 8000 T-Sonic pulsations per minute are delivered through the soft silicone nubs for a cleanse that removes 99,5% of impurities and excess oil. A must have in the bathroom!
Foreo, 188 Boulevard Saint-Germain, 75007 Paris.
-
He sometimes thinks he's Dr House
Visit Galerie Fayet, the manufacturer of the famous doctor's cane
If he is a big fan of Dr. House, surprise him by offering him the same cane as his favorite fictional hero! Yes, the famous American doctor supplies himself to the Fayet Gallery, a mythical address, enthroned in the Passage Jouffroy in 1909.
Fayet Gallery, 34 Passage Jouffroy, 75009 Paris. 01 47 70 89 65
-
He loves butterflies
See you at Les Cent Ciels, it will be satisfied
For a cozy man (or very stressed!) what could be better than a super relaxing massage? Our prescription: the new Holistic treatment from Les Cent Ciels, inspired by the Tibetan bowl massage.
Tibetan bowls are composed of 7 alloys and associating them creates a complementarity and a vibratory union. Since the body is mainly made up of water, the vibration of the sounds of the singing bowl acts as a massage from the very inside of the body. The water transmits these vibrations to the cells to harmonize the energy circulation of body and mind. Results ? He will come out of it really peaceful…
The Hundred Skies Boulogne, 45bis Avenue Edouard Vaillant, 92100 Boulogne-Billancourt. 01 46 20 07 01
-
He sometimes thinks he's Tiger Woods
Give him golf accessories or a golf weekend around Paris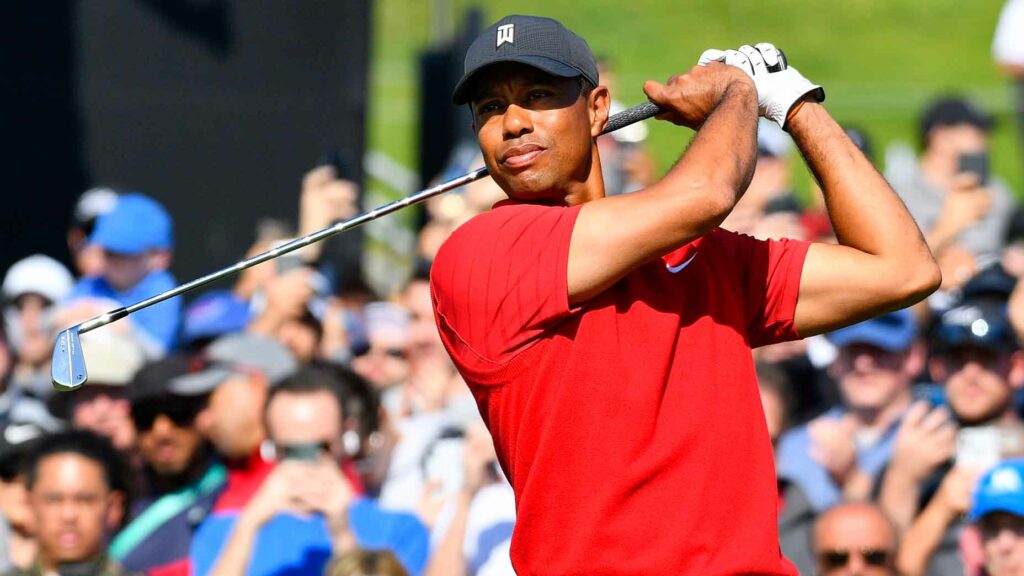 If your man is an enthusiast who spends all his weekends in golf clubs with his friends, your gift is all found! At the house of Golf PLUS, you can equip your beloved with the best clubs, bags and other shoes for practicing your favorite sport. And if you want to aim higher, then make a group gift and offer him a golf stay in one of these sublime hotels, very close to Paris !
Golf PLUS, 210 Ter Boulevard Pereire, 75017 Paris. 01 45 72 54 82
-
He would have liked to be James Bond
Rent him the car of his dreams (even for an hour!) at ML Luxury Drive
If your man secretly dreams of being a renowned spy, driving helicopters and other racing cars, go to ML Luxury Drive to find the model of your dreams! Ferrari, Lamborghini, Porsche, Mercedes… You are spoiled for choice here.
ML Luxury Drive, 48 Boulevard Gouvion-Saint-Cyr, 75017 Paris. 01 58 62 47 79
-
He sings all the time
Gather around a karaoke night at the BAM Karaoké Box
If he's still humming, there are countless records he collects at home, and he spends every Saturday night watching The Voice, then look no further! By opting for a karaoke night, you will release the artist who sleeps deep inside him and believe us, it will do him the greatest good! In Paris, our favorite address for a successful karaoke evening is none other than the BAM Karaoke Box. The room can be booked online and we advise you not to wait too long to be on time.
BAM Karaoke Box Richer, 30 Rue Richer, 75009 Paris. 01 48 00 94 65
-
He is passionate about art
Go to Galeries Bartoux for a sculpture or an original painting signed by a contemporary artist
The Bartoux Galleries are specialized in contemporary art while promoting new artistic trends. They offer amateurs and art enthusiasts the opportunity to rediscover works of surrealism – Dali – and new realism like Arman, as well as great masters of the Pop and Street Art movement. You will inevitably find a beautiful piece that will please your man!
Bartoux Matignon Gallery, 5 Avenue Matignon, 75008 Paris.
-
He likes the great classics
Head to Troubetzkoy for a replica of a famous painting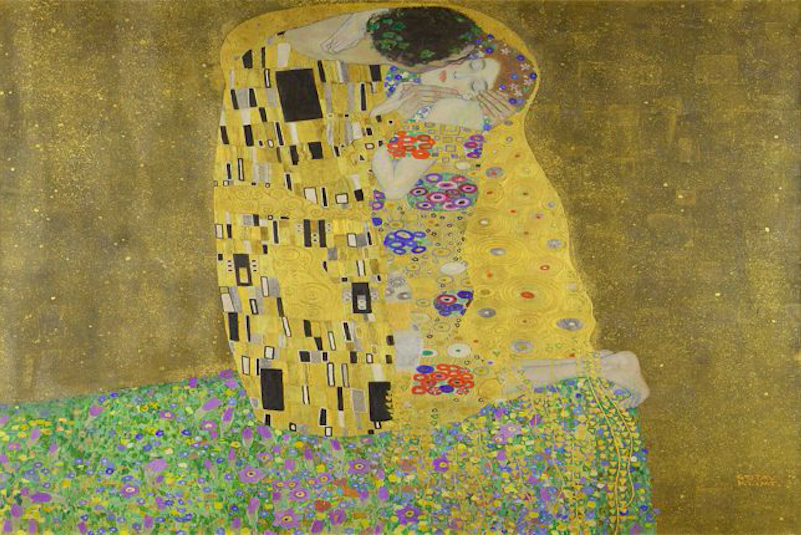 Within the 8th arrondissement, the galerie Troubetzkoy is the only one in the world, specialized in the replica of original paintings. Water lilies by Claude Monet, The Kiss by Gustav Klimt or even Mona Lisa by Leonardo Da Vinci… All your favorite works of art become accessible thanks to the Troubetzkoy gallery. One original gift which will inevitably appeal to art aficionados! Displayed in your living room, it will bring a certain cachet to your interior.
Troubetzkoy Gallery, 1 Avenue de Messine, 75008 Paris. 01 45 62 66 02
-
You want to make a nice collective gift...
Give him the latest bracelet from the Move Titanium branded collection Mexico
Messika represents 'THE' reference of beautiful Parisian jewellery. Since its creation in 2005, Valérie Messika's brand has continued to gain followers. For Father's Day, you can opt for a beautiful bangle from the collection Move Titanium. And if it's not trendy bracelet, you can always set your sights on a necklace, a ring or even cufflinks from this same collection whose sober colors and graphic lines, very clean…
Mexico, 259 rue Saint-Honoré, 75001 Paris. 01 70 39 18 00