The secret to displaying that little something extra that will make you an ultra-stylish Parisienne? You just need to know the best places to shop! Here's a quick overview of the brands that make rain and shine in the fashionsphere. These are the very ones you should trust to find the highlights of your summer wardrobe... Follow the guide!
-
Red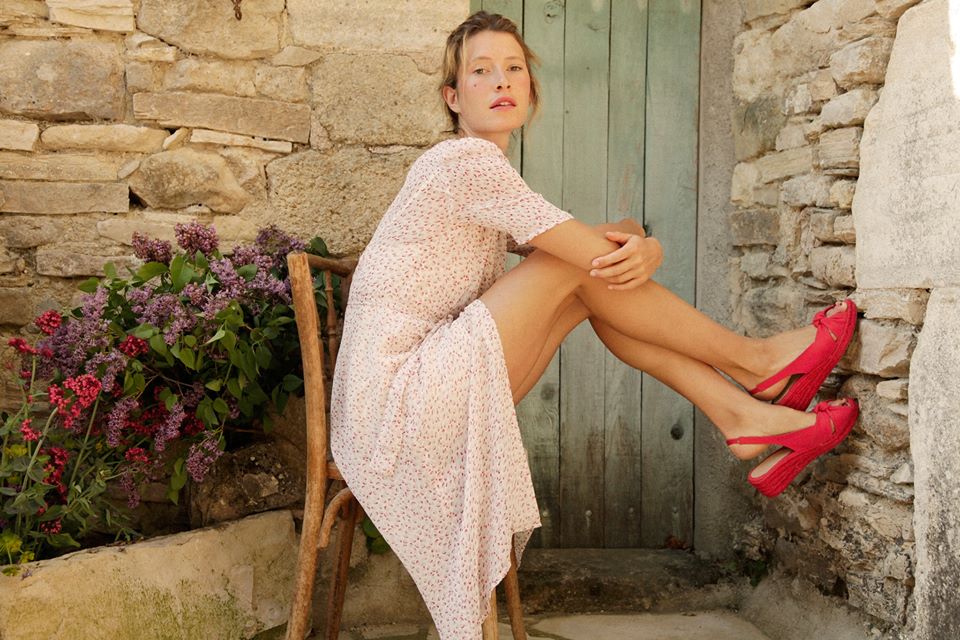 Born in 2016, the brand Red by Jeanne Damas has just opened her first store in the neighborhood Montorgueil. The claw now has its lair, a place of life for 200 m2 thought by Marie France Cohen and his Démodé Studio. At the heart of this luminous and modular setting, we find the ready-to-wear collections of the influencer, whose wardrobe is mainly composed of romantic long dresses, well-cut jeans, vaporous blouses and other floral pieces. Accessories are also there, as well as the beauty range launched in 2018. Feeling peckish during your shopping break? Go to the other side to enjoy the chef's cuisine Alexandre Arnal.
Red, 11 bis rue Bachaumont, 75002 Paris. Phone. : 01 88 33 75 02

-
Ekyog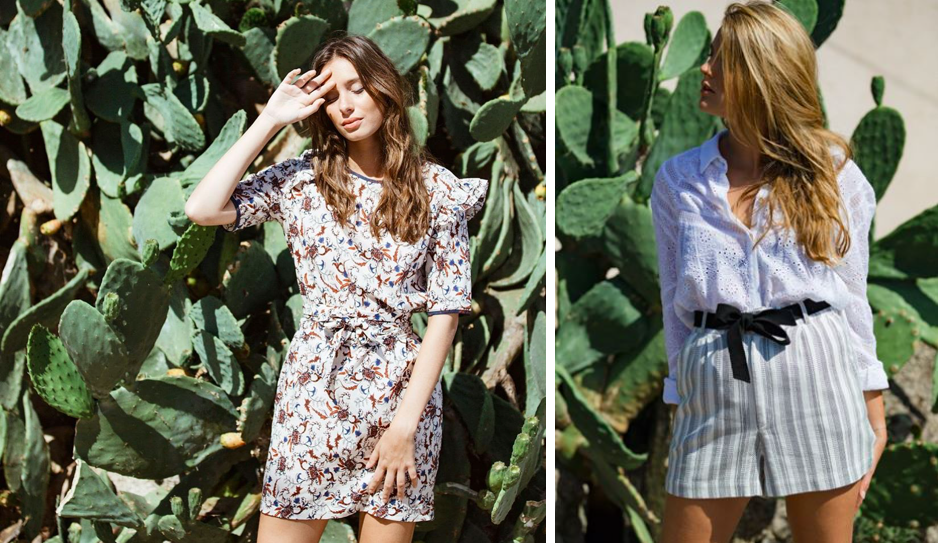 EKYOG designs ethical, sustainable clothing that respects women and nature. Fashion pioneer environmentally friendly, each season is an enthusiastic adventure, where we discover pieces in soft knits, essential denims and revisited classics that accompany us over time. This summer, EKYOG is offering a collection combining colors harmonies. , soft and vitaminized to prints inspired by nature. We love this Bluenne dress and its bluish notes!
Ekyog, 23 rue des Francs Bourgeois, 75004 Paris. 01 42 78 22 60
-
Liu Jo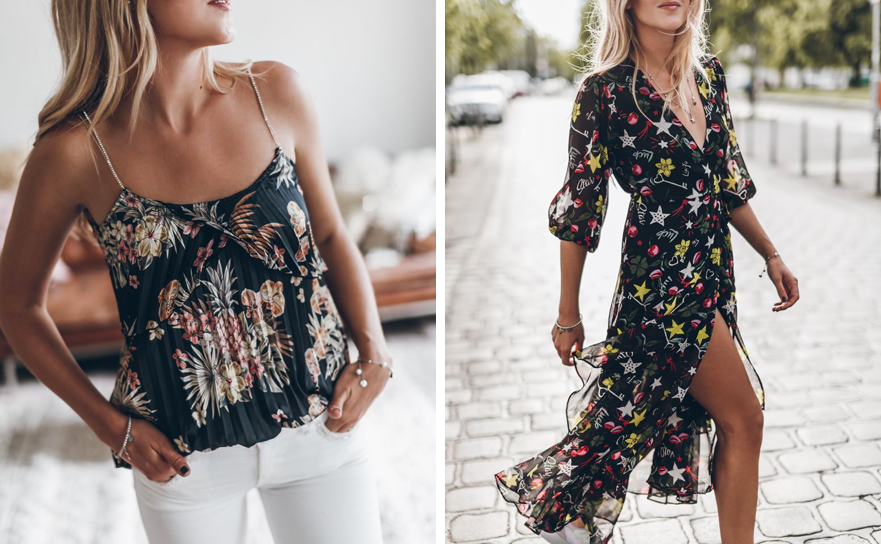 This year, the favorite Italian brand of Parisiennes is celebrating its 25th anniversary! To celebrate this anniversary with great fanfare, the house is unveiling a magnificent spring-summer collection whose ambassador is none other than Kendall Jenner. On the program: long bohemian dresses, camisoles with tropical prints but also faded jeans, denim jackets, oversized t-shirts... Glamour, rock, or chic, whatever its style. style, here the Parisienne has her bearings and will always find something to satisfy her fashionista soul.

Liu Jo, 182 Boulevard Saint-Germain, 75006 Paris. 01 53 71 15 40
-
Balzac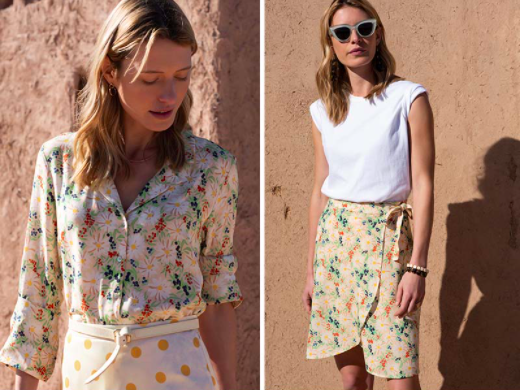 Since its creation, Balzac has offered timeless of the contemporary Parisienne, in the same spirit as its 'big sister' Sézane. Over the seasons (and numerous collaborations!) we discovered literary sweatshirts, then printed t-shirts, flowing skirts, accessories, handbags and finally, shoes. What do we really like about Balzac? The eco-responsible approach of the House.
-
Sézane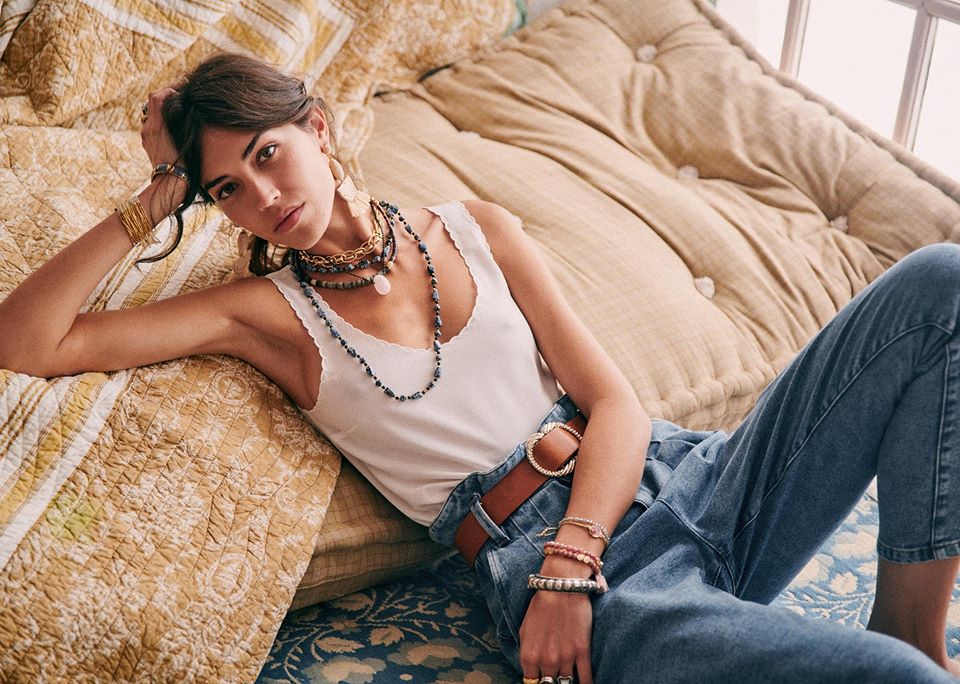 Wonderfully reinterpreting the wardrobe basics, we never tire of jackets and jeans with always perfect cuts, elegant prints as well as sublime branded bags Sézane. Good news for shopaholics, the brand of Morgane Sezalory just opened a new concept store on the boulevard des Batignolles: Self Service. On the program, a concierge corner, a jewelry bar, a selection of small gifts to die for (books, stationery, pouches and other beauty products) and even a naughty secret room for those who dare to take the plunge!
Sézane, 1 rue Saint-Fiacre, 75002 Paris – 09 74 59 15 00 & Self Service, 63 boulevard des Batignolles 75008 Paris.
-
& our favorite address for hats…
laurence bossion
In the Palais Royal district, Laurence Bossion works within her shop-workshop. Milliner for more than 20 years, she is labeled BPW, (Entreprise du Patrimoine Vivant) and manufactures its collections and unique pieces of hats. Boater, gavroche, beret or capeline, you will necessarily find a model that suits you.
His know-how, his creativity and his talent are very often praised and highlighted by the press as well as by VIP's. The followers of the brand? Iris Mittenaere, Frédérique Bel, Isabelle Adjani… To name but a few!
laurence bossion, 10 rue Saint-Roch, 75001 Paris. 01 42 96 80 50