When summer is (finally) on its way, we hasten to switch dressing rooms but also… perfume! Discover our tips for choosing the right summer fragrance.
With hot summer days (even heat waves…) our nose needs fragrance fresh et light. It is for this reason that we start storing winter perfumes that are a little too heady, woody or heavy in musk, at the back of the closet.

For those who don't know much about it, here is the basics.
If you are usually a fan of pure fragrances that last a long time, this season, opt for a eau de toilette or a subtle and refreshing eau de parfum.
In summer fragrances, we generally find citrus citrus notes - bergamot, lemon, tangerine, orange, grapefruit… – because they are top notes that evaporate quickly. They are often followed by middle notes flowery, easily recognizable: rose, violet, jasmine or even orange blossom... Finally, we discover in the base notes musky, chypre or fruity scents (red fruits, pear, apple, exotic fruits…)
Harmonious accords that result in ultra-desirable glamorous juices!
To help you make your choice, here is our selection of favorites if you want to turn all heads...
-
Water at La Rose by Maison Francis Kurkdjian
Unveiled a few months ago, the 'eau de toilette'rose water' offers a contemporary take and puts a modern spin on the iconic rose. This perfume floral fruity displays gourmet top notes (combination of lychee and pear) and floral heart notes, composed of Damascus rose and Grasse rose, magnified by green peony and violet. Finally, it ends with white musks… Like a caress of rose petals picked at daybreak, À la rose eau deploys a delicate floral freshness on the skin, very ethereal… That lasts!
Eau de toilette Rose water, 70 ml, €150. Maison Francis Kurkdjian, 5 Rue d'Alger, 75001 Paris. 01 42 60 07 07
-
Pink by Essence & Absolutely Pink Perfumes of Rosine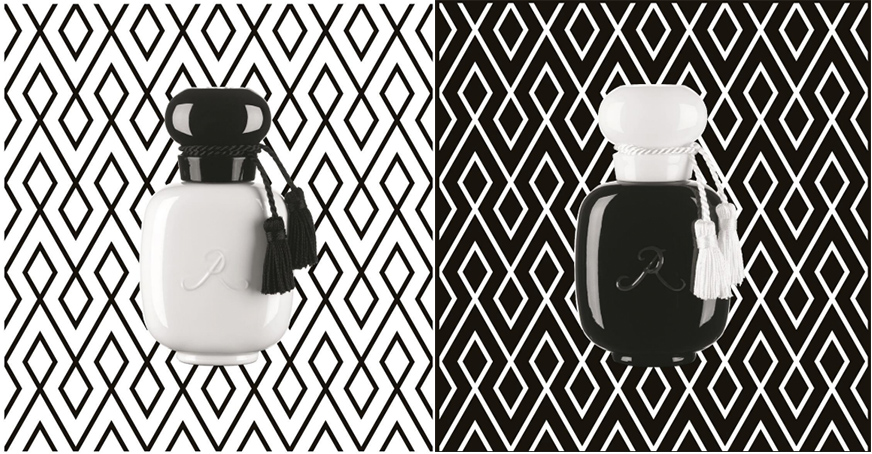 Absolutely Pink et Pink By Essence are diametrically opposed and yet so complementary creations, signed by the nose Serge de Oliveira. The soft and sensual scents of the first – which elegantly mix Essence of Geranium, Elemi, Honey, absolute of Turkish rose, essence of Patchouli and Papyrus – contrast with the metallic green notes and the freshness of the second. The latter features essences of bergamot and citrus in the top notes, followed by blue chamomile and Turkish rose in the heart. It ends with base notes mixing ambroxan, musk and sandalwood… Delicate and poetic fragrances to wear alone, combined or even as a base. Because if Rose Par Essence wants to be perfect to wear everyday by its bright character, Rose Absolument proves to be a sensual base, ideal for sublimating the brand's other fragrances and giving them character. To be tested and chosen in the brand's setting, located at the Galerie de Valois, at the Palais Royal.
Rose Eau de Parfum by Essence, 50 ml and 100 ml, from €130. Absolutely Rose Eau de Parfum, 50 ml and 100 ml, from €130. Perfumes of Rosine, 105 Galerie de Valois, 75001 Paris. 01 42 60 11 51
-
Summer verbena from Le Jardin Retrouvé
With green notes elegantly combining basil, lemon, bergamot, verbena, and a little oak moss, Summer Verbena is part of the family of citrus fragrances. Behind its delicate scent, we discover one fragrance at a time fresh et bubbly, ideal for the hot summer days ahead.
Its scents immediately recall the freshness of a bed of aromatic plants in the early morning, in a summer garden... It's slightly fruity and so pleasant to feel on the skin.
Most ? It comes in a very nice bottle. screen printed (and refillable!) of 50ml, and you can even choose the "no box" option to save 20% on the price of the packaging. It will then be delivered in a 100% fabric pouch. green friendly !
Summer Verbena Eau de Parfum, 50 ml with box €98 and without box €82. The Rediscovered Garden, 55 rue de Montmartre, 75002 Paris. 09 54 19 80 39
-
CK One Summer by Calvin Klein
CK One is a mythical fragrance which passes from generation to generation without taking a wrinkle. This summer, its famous bottle is adorned with lagoon blue (signed article Joe Cruz) and is not the only novelty. This new 2020 version explodes with freshness thanks to the ginger root which is juxtaposed with a warm woody and sensual base. We find here in the heart notes of sage and Dune herbs, which will agree with Sandalwood and Amber Benzoin. A delicious cocktail!

CK Summer 2020 by Calvin Klein, 100ml, €61. On sale at Sephora.
-
Moon River from Huygens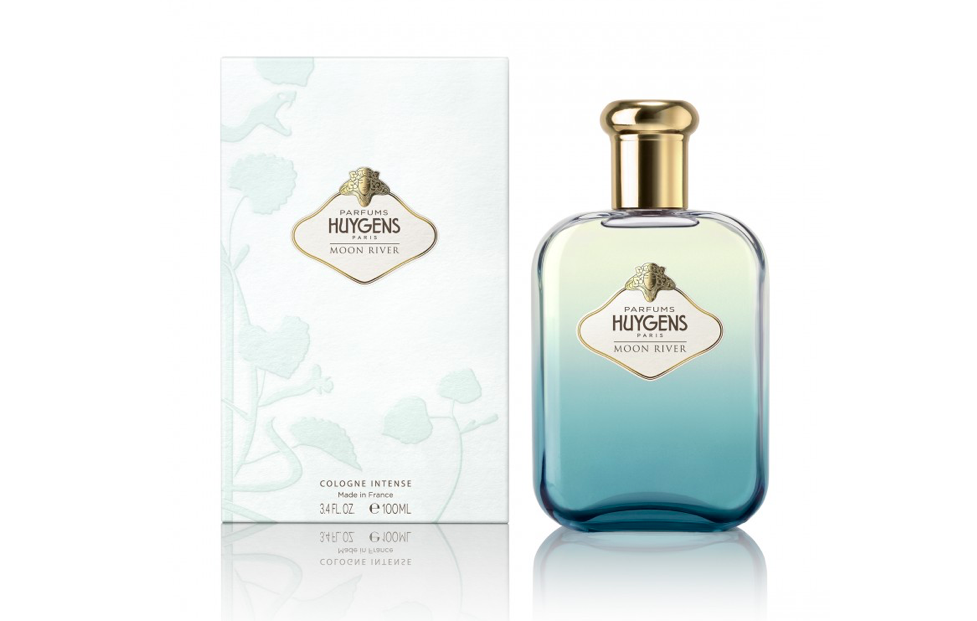 In its pretty blue-toned bottle, Moon River presents itself as a tea in a Moroccan citrus garden preserved in the wild... The tangy and sparkling impulse of citrus notes dances with those more aromatic of Neroli. While its heart offers accents of cold infusion of subtly peppery Geranium, we discover in the base notes, Cedar and Mate Tea which form a woody inflection with amber notes.
The great green added value? Moon River contains 95% natural ingredients and 84% ingredients from organic farming.
Moon River by Huygens, 100ml, €98. On sale in the Huygens boutiques (24 rue du Temple 75004 Paris and 51 Rue Charlot 75003 Paris) and on Huygens.fr
-
White Flower by Kayali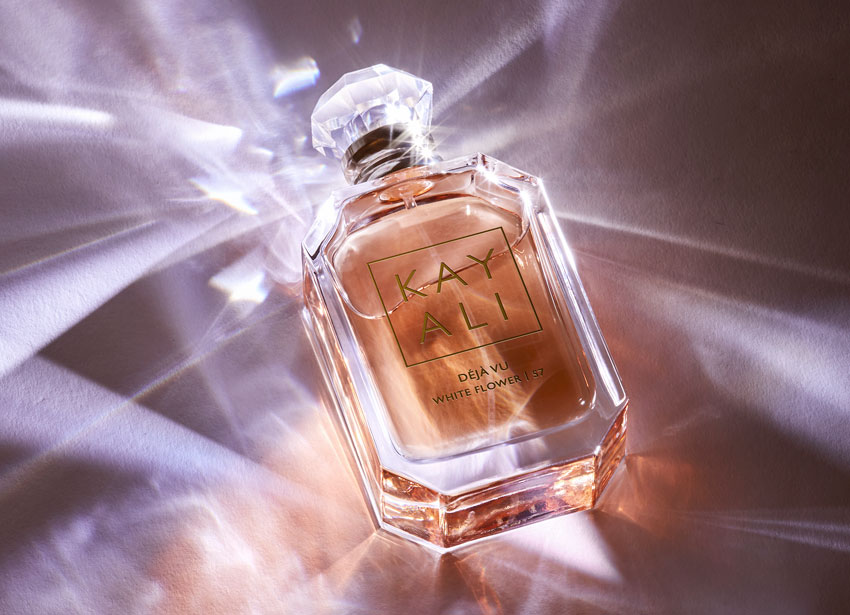 The new fragrance signed Mona Kattan wants to be warm and sensual, just perfect for summer. His beautiful bottle contains a formula composed of a seductive bouquet of White flowers.
We find fruity top notes (green pear, white nectarine, gardenia) before discovering a floral heart combining jasmine, orange blossom and tuberose. The last notes of this feminine perfume? Accords of crystallized patchouli, cashmere wood, sandalwood from Sri Lanka and vanilla from Tahiti… Just delicious.
White Flowers by Kayali, 50ml, €77 & 100ml, €95. Exclusively at Sephora.
-
And for enthusiasts who wish to further expand their olfactory culture, we recommend a visit to a Parisian high place of perfumery. Meet at Fragonard Perfume Museum located rue Scribe, in the Opera district!
Perfume Museum, 9 Rue Scribe, 75009 Paris. 01 40 06 10 09
By Melanie Hroorakvit