A true haven of peace, the Auberge du Jeu de Paume (Relais & Châteaux) is the ideal spot for a retreat away from the hustle and bustle of Paris. Or simply a cultural getaway for a weekend in Chantilly...
There is a bucolic paradise on the outskirts of Paris of 7800 hectares whose insiders have kept the secret for many years… Code name? The Inn of the Jeu de Paume.
Ideally located on the edge of Domaine de Chantilly, the Inn benefits from a quality location. It is really 3 minutes of the Castle but also of Horse Museums, the Condé as well as the city center and its many shops and restaurants. The combination of breathtaking landscapes and historical monuments near the site brings an extra soul to this setting.
-
Refined decoration
Upon arrival, the tone is set! Here, French elegance is omnipresent. The refinement is discreet, the beauty subtle, all in a decoration that borrows its most chic from history. Romantic as one might wish, the rooms are dressed in Jouy fabrics, the ceilings display gilded moldings... The classical architecture blends with XNUMXth century furniture and there reigns a royal atmosphere where life is good.
-
A high-end Valmont spa
At the Auberge du Jeu de Paume, it is precisely this French way of life that is honoured. Thus, those who really need to let go can take advantage of the Valmont Spa.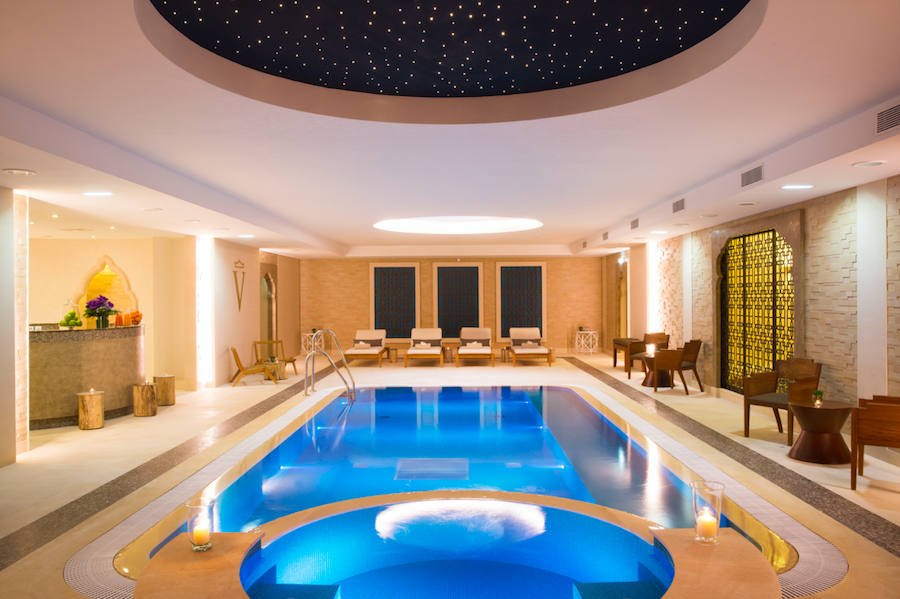 Well-being is a rule, pleasure a principle, with the common denominator being a brand heir to Swiss medical tradition. Valmont draws its resources from nature and cellular cosmetics.
As for athletes, they are not left out and can take advantage of the fitness center, equestrian sports or the golf near…
-
The gastronomic offer
Notice to epicureans: the Auberge nestles within it one of the best restaurants in France: The Constable's Table as well as a bistro-chic, the Winter Garden.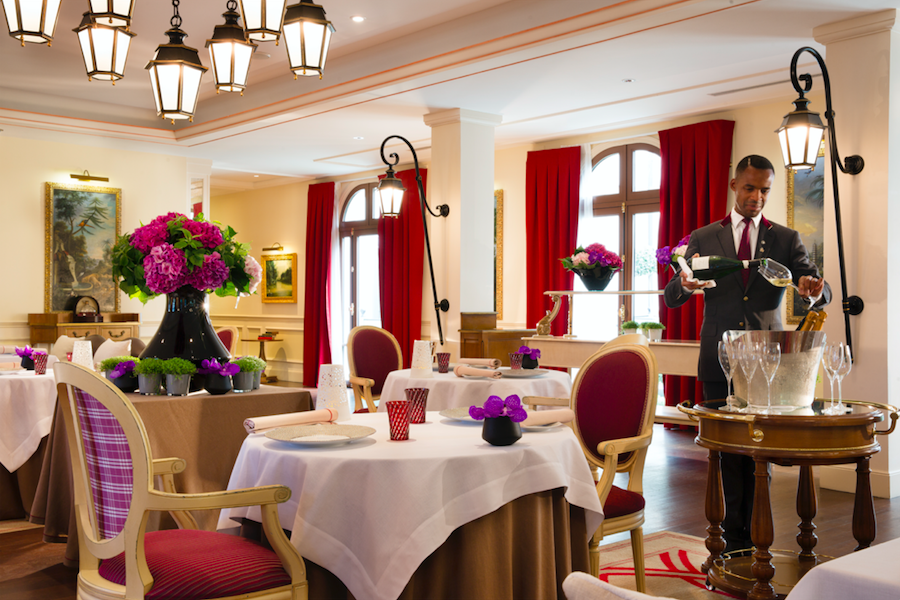 At the Auberge du Jeu de Paume, the chef offers natural, refreshing and innovative cuisine. Result: a wonderful taste journey that gourmets will never forget...
Special mention for the excellent sommelier and the delicious homemade waffles for breakfast!
This magical experience is meant to be unique. Its exceptional concierge service welcomes guests to the best of its ability, simplifying each request. This concierge the Golden Keys completes to make this Inn a high place of good manners. Both warm, luxurious and authentic.
The Auberge du Jeu de Paume, 4, rue du Connétable, 60500 Chantilly. 03 44 65 50 00
Also read: Hotel SPA: 5 establishments to relax away from the grayness of Paris