At night, a new Paris awakens, animated by temptation and nocturnal pleasures. Let yourself be seduced by these confidential bars for a discreet drink...
-
The Paris Bar at the Plaza Athénée
A must-see in the capital, the Plaza Athénée bar seduces celebrities from the world of fashion with its contemporary decor in infinite blue and its menu of original cocktails, made and served with passion. A designer bar with pure lines, each aspect of which will surprise and delight you.
Plaza Athénée, 25 Avenue Montaigne, 75008 Paris. 01 53 67 66 65 – BOOK NOW
-
The Brach Bar
Le Bar du Brach represents a journey in its own right. We discover all the values ​​dear to this hotel: friendliness, generosity and sharing. Always inspired by the flavors of the Mediterranean basin, the bar team works from fresh produce and a tapas menu is also available to accompany the cocktails.
Brach, 1-7 rue Jean Richepin, 75016 Paris. 01 44 30 10 00 – BOOK NOW
-
Bar Marta at Fouquet's Paris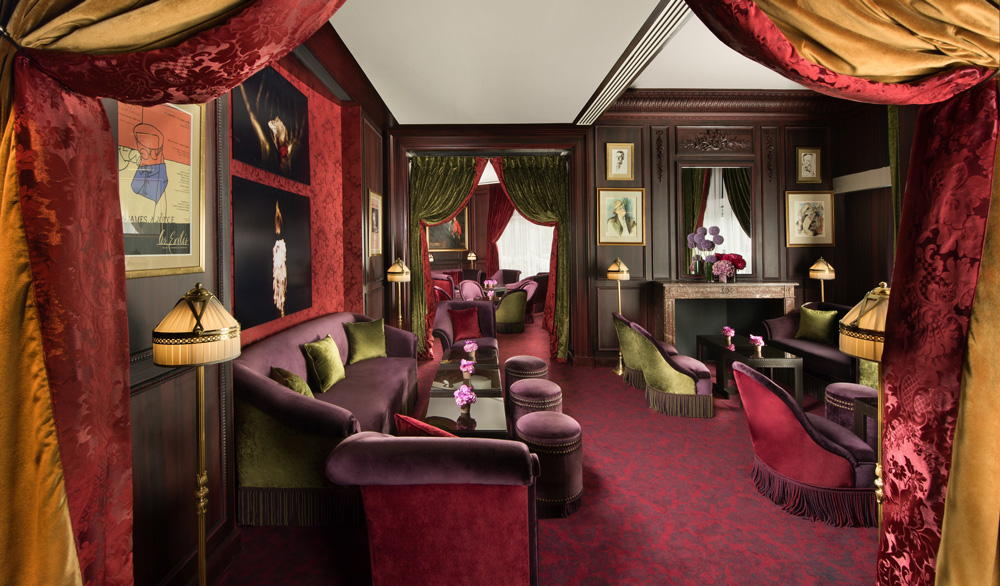 The hidden bar of the Fouquet's hotel, the Marta, is the ultimate spot for meeting up and having a drink. Known only to insiders, you can choose either to sit on its cozy bucolic rooftop, or in the velvet sofas of the more intimate, more intimate living room... The plus? You sip your cocktail to good music, not to mention the superb view that the hanging garden offers. Ideal for admiring the capital's sunsets!
Le Marta Paris, 46 Avenue George V, 75008 Paris. 01 40 69 60 85 – BOOK NOW
-
The 'Très Particulier' bar at the Hôtel Particulier
In the category of very confidential Parisian hotels, the Particulier Montmartre is at the top of the list. Inside this magnificent historic building, we discover (in addition to the five sublime suites) a small library adjoining a more intimate room, a peaceful winter garden combining black and white checkered tiles and red velvet armchairs very David Lynch. Finally, the super trendy bar, 'Très Particulier' serves crazy author cocktails, to accompany tapas!
Hotel Particulier Montmartre, 23 Avenue Junot, 75018 Paris. 01 53 41 81 40 – BOOK NOW
-
The Speakeasy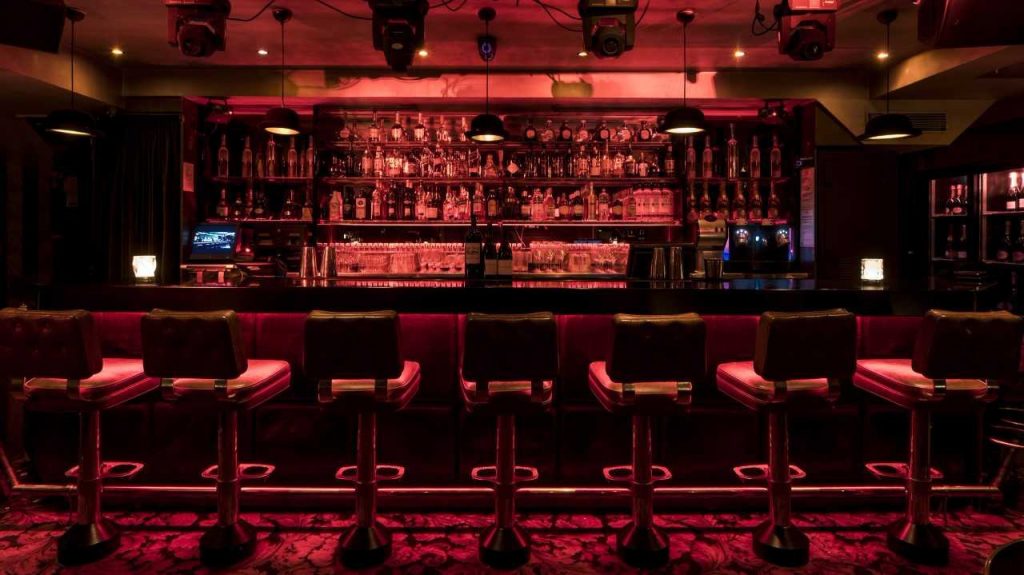 The Speakeasy is a high added value cocktail bar. Inspired by "Speaks" – American speakeasy during the 20s – the place is discreet and known only to insiders and other night owls. You can dine there, drink a whiskey or sip their delicious cocktails.
Speakeasy, 25 Rue Jean Giraudoux, 75016 Paris. 01 47 23 47 22 – BOOK NOW
-
The Monkey
A former brothel that later became a hostess bar, Le Monkey was taken over by the duo Antony Faotto and David Janaud who renovated it magnificently. At the bar, you can sit down to enjoy delicious tapas: fish ceviche, beef tataki marinated in soy, daikon and other charcuterie... Special mention for their cocktail menu to be enjoyed to the sound of a very heterogeneous playlist.
Le Monkey, 53 Rue Jean-Baptiste Pigalle, 75009 Paris. 07 68 56 63 58 – BOOK NOW