Reading is a real delicacy for the mind and if your host is a literary person, a lover of words, then opt for a book as a gift! Here are 10 very beautiful books to enrich your library.
-
If she is passionate about Art Deco
Here are 3 books in which she can (re)discover theart deco history through 3 emblematic districts of Paris…
'Saint-Germain-des-Prés 1900-1950 Art Nouveau Art Deco'
Stronghold of the intelligentsia of existentialism and the New Wave, Saint-Germain-des-Prés still and always symbolizes a state of mind artistic et literary… This emblematic district of Paris is known for its mythical cafes such as Les Deux Magots, the Café de Flore or Lipp, its church, its trendy shops and its many Art Galeries. However, Saint-Germain-des-Prés also contains an impressive Art Nouveau and Art Deco architectural heritage that we discover in this book.
Public price: 35 euros
-
'Montmartre 1900-1930 Art Nouveau Art Deco'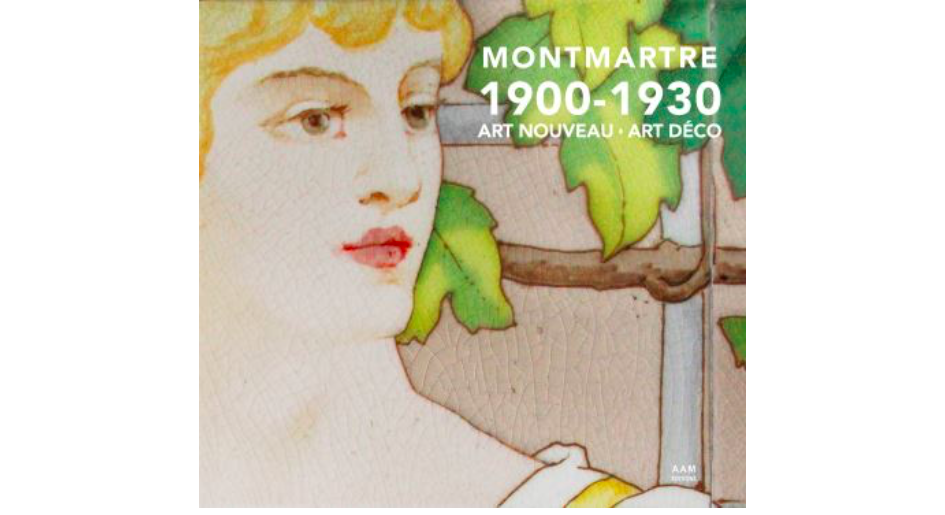 The Basilica of Sacred Heart, the Place du Tertre and the Moulin Rouge all three have played an important role in the influence of Montmartre worldwide. It must be said that from the end of the 1914th century to XNUMX, the Montmartre district represented the artistic capital from Paris. Painters, sculptors, poets and other writers, all have taken up residence there and had their little habits in the local cafés. The legacy they left is still visible today as theArt Nouveau is expressed in door frames, cornices, scalloped and flowered balconies… Paintings in earthenware tiles from Sarreguemines still and always adorn the entrances to public baths and the entrance halls of buildings. Illustrated with photographs by Griessen's France, this book is the first to explore the Art Nouveau and Art Deco architecture of the illustrious Butte.
Public price: 35 euros
-
'Montparnasse 1900-1930 Art Nouveau Art Deco'
At the end of the First World War, it was Montparnasse let Montmartre cede its artistic status! The Vavin crossroads becomes the center of the world and the urban landscape is then transformed. Artists' studios, apartment buildings, churches and public buildings, but also bars and restaurants: all display details of Art Nouveau and Art Deco architecture. Also illustrated by Griessen's photos of France, you will discover over the pages achievements signed by greatest architects : Henri Sauvage, Michel Roux-Spitz, Louis Sue…
Public price: 29 euros
-
'Montparnasse of dreams, an art deco way of life'
Still on the Montparnasse theme, this book retraces in images the history of this artistic district ofbetween two wars. At the time when Montparnasse dethroned Montmartre, themodern Art was born and attracted at the same time the cubists, the futurists, the orphists, the dadaists as well as the surrealists. The spirit of Montparnasse spreads rapidly and permeates architecture, interior design, graphics, fashion, tableware, fabrics, objects, materials... Through rare documents and a plethora of sublime photographs (signed France de Griessen) this book retraces this brief and intense moment which made Paris a magnet of the artistic world. Lovers of theArt Déco will find in the evocation of this unique art of living an infinite source of inspiration.
Public price: 35 euros
-
If she likes poetic stories
'Coco de Paris'
Coco from Paris is a poetic, initiatory and philosophical tale, illustrated with many watercolors. It relates the adventures of Coco, for an paris pigeon who sets out to discover the City of Light and its hidden treasures. Throughout its journey, the bird will make beautiful encounters until it turns into a poetic guide to life, transmitting to the reader his appetite for a life nourished by poetry, creativity, imagination and sensitivity.
Public price: 16 euros
-
If she's in love with Paris
'Paris' by Marc-Antoine Coulon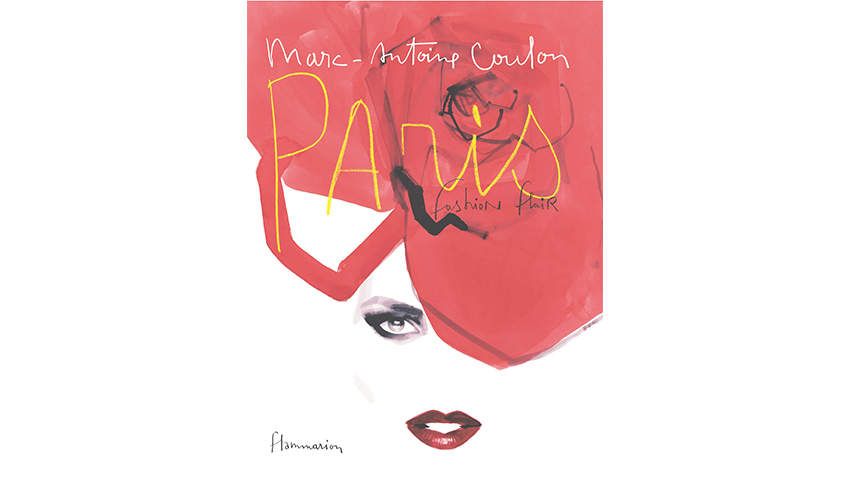 For a host in love with Paris, opt for this book glamorous and evocative, in which Marc Antoine Coulon celebrate the Fashion, the spirit and the parisian chic. Like a walk rich in color, we discover portraits of famous personalities, others more personal as well as sketches of parades and Parisian places that are dear to him. With a few brushstrokes, he captures its essence in a very elegant way. Just like his paw, sensitive and insolent… As always, we easily recognize her unique style and her precise line in this magnificent book of illustrations.
'Paris' by Marc-Antoine Coulon, Editions Flammarion, €50. Available in bookstores and at FNAC.
-
'An art of living in Paris, Poetic inspirations'
Combining vintage jewellery, furniture, decoration, sculpture and ceramics as well as all the other fields relating to craftsmanship, "Un art de vivre à Paris, Poétiques inspirations" unveils a selection of parisian shops and other boutique-workshops of exception. Through photographs, texts and very beautiful watercolors, you will then dive into a Single bet, sumptuous and poetic… A book that turns out to be an invitation to daydream!
Public price: 40 euros
-
If she's a romantic and a fan of flowers
'Flowers of Paris'
Overflowing with photographs et watercolors, "Flowers of Paris" highlights exceptional Parisian florists. We discover their artistic vision and their know-how, expressed as much in the selection of flowers and the composition of the bouquets as in the magic of the places-boxes they imagined… At the crossroads of the art book, the floral and plant photography book and the interior decoration book and a guide, it is aimed at everyone. We're embarking on a real floral journey through the prisms of music, art, cinema, theatre, literature, poetry, fashion and architecture!
-
'Dior for the love of flowers'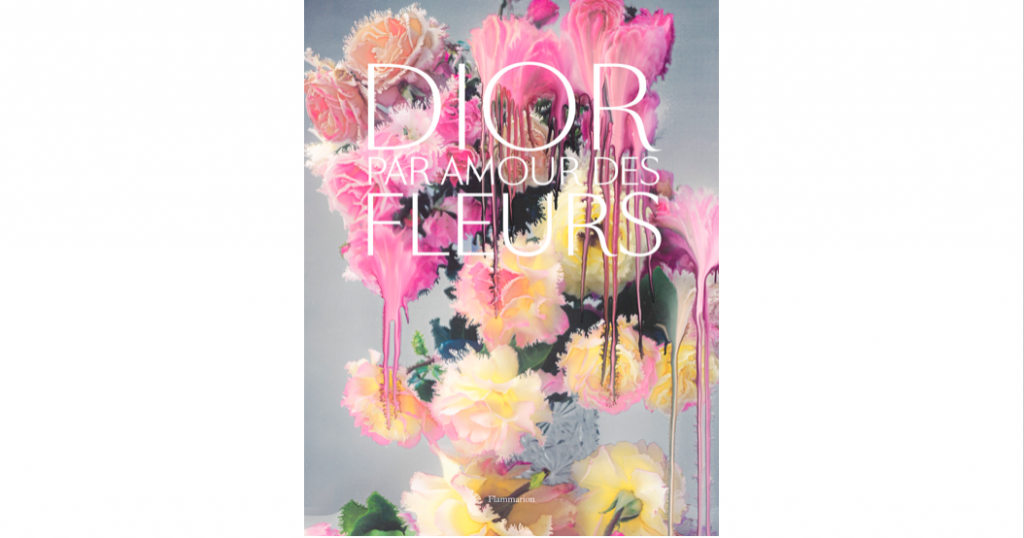 Travel in thecreative universe from the couturier and perfumer very inspired by flowers and gardens… Quite simply, a work intoxicating.
'Dior, for the love of flowers', collective, Flammarion editions, €95.
-
If she is greedy
'Macaron' by Pierre Hermé
Leader in French pastry, Pierre Hermé made the macaroon an icon of the XNUMXst century. In this meticulously finished book, he unveils his "bible" of the macaron. A sixty recipes very detailed and elegantly illustrated. We find the great classic chocolate, coffee, raspberry, fleur de sel caramel macarons… And other more unusual creations such as the hazelnut oil macaroon or even strawberry compote. Gourmet creations that your host can reproduce!
'Macaron' by Pierre Hermé, Edition de la Martinière, €35.