Launched in 2018, the Go for Good label makes it possible to highlight in stores and on the galerieslafayette.com website products that have a lesser impact on the environment, support local production or contribute to social development.
Always in tune with the times, Galeries Lafayette works tirelessly to implement concrete actions to change consumption, production and distribution patterns.
To Go for Good, the department store has brought together nearly 500 brands (fashion, beauty, food…) among which very prestigious ones such as Louis Vuitton ou Stella McCartney. The selection criteria to be able to wear this precious macaron? Respond to at least one of 38 sub-criteria, which range from the choice of raw materials and environmental impact to social issues (fight against poverty, exclusion, social development...)
So, some will answer "Only one condition? but here, the policy of small steps is fully assumed. "We are fully aware that not all Go for Good products are perfect. This is also why we specify each time, on the label, which criteria are met in order to be in the most complete transparency "explains Frédérique Chemaly, Human Resources and Sustainable Development Director of the Galeries Lafayette group. .
Today more than 12 000 products fashion, beauty, home and gourmet are labeled Go for Good.
-
Our 10 favorites in the Spring-Summer 2021 selection
For this season, we have prepared a nice selection of items made with organic, recycled or upcycled materials or testifying to French manufacturing or a fair trade approach... Just to make you happy, but in a responsible way!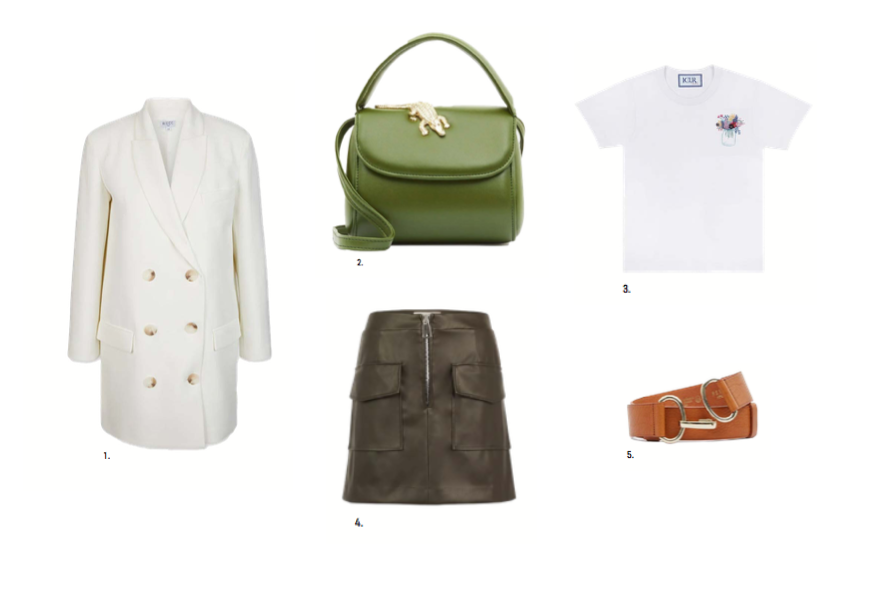 1. "Meredith" fitted blazer dress €210 – RECC.
2. Green "Baby Abag" bag in fake cactus leather, €495 – Amélie Pichard.
3. Bouquet of flowers t-shirt in organic cotton, embroidered on the heart, €58 – Keur.
4. Short "Aumale" coated skirt, €95 – Parisienne & So.
5. "La Chanzy" wide belt in camel leather, €75 – Herbert Frère Sœur.
-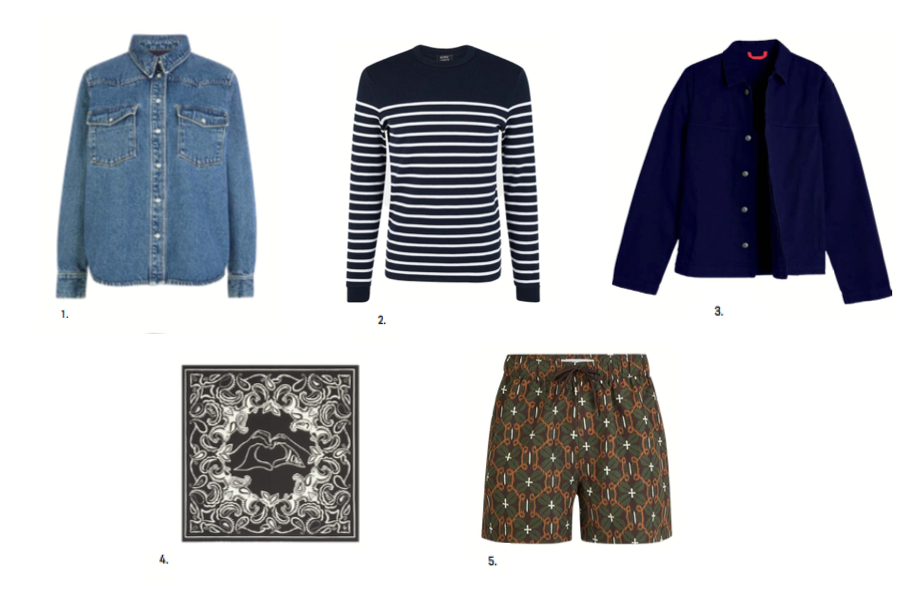 1. Straight "Lys" blouse in denim cotton, €59,99 – Galeries Lafayette.
2. "Sarina" sailor sweater €34,99 – Galeries Lafayette.
3. Denim effect jacket, €200 – Homecore.
4. "Wanda" scarf in silk, €30 – Galeries Lafayette.
5. "Mason" swim shorts, €69 – SAMSOE SAMSOE.
-
To read also: The Galeries Lafayette, a new concept, set up on the Champs-Élysées & The 8 essentials of the season unearthed at Galeries Lafayette.