Tasty and sunny, Italian cuisine has always been one of the most appreciated by Parisians. So much so that trattorias are constantly springing up in the capital... To enjoy a delicious pizza, anthology pastas or creamy burratas, Paris Select reveals its 7 favorite addresses.
-
Tuscana
Restaurant Tosca is an embassy of Italian gastronomy in Paris, nestled within theHotel Splendide Royal in the heart of the very chic 8th arrondissement. The great Italian chef Raffaele de Mase looks to the future without ever forgetting its roots. On his plates, we find the traditional which harmoniously opposes theinnovation. It demonstrates the subtleties of Italian gastronomy, combining know-how, modernity and contemporary accents of the most beautiful flavors of Italy.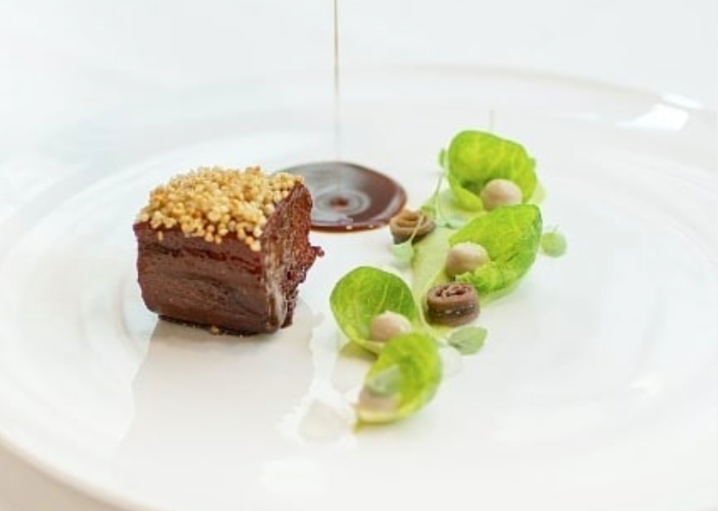 His creations always reflect a search for new flavor combinations with the use of high quality Italian raw materials and above all season. Pierre, Director and Head Sommelier will surprise you with his subtle wine list which he has selected according to his favorites and the best Italian winegrowers.
This lover of gastronomy takes pleasure in receiving his customers as "guests". His sense of listening and hospitality place his guests at the heart of the experience, while combining great Italian cuisine with the art of French-style service.
Ristorante Tosca at the Hotel Splendide Royal, 20 Rue du Cirque, 75008 Paris.
-
Bistro 25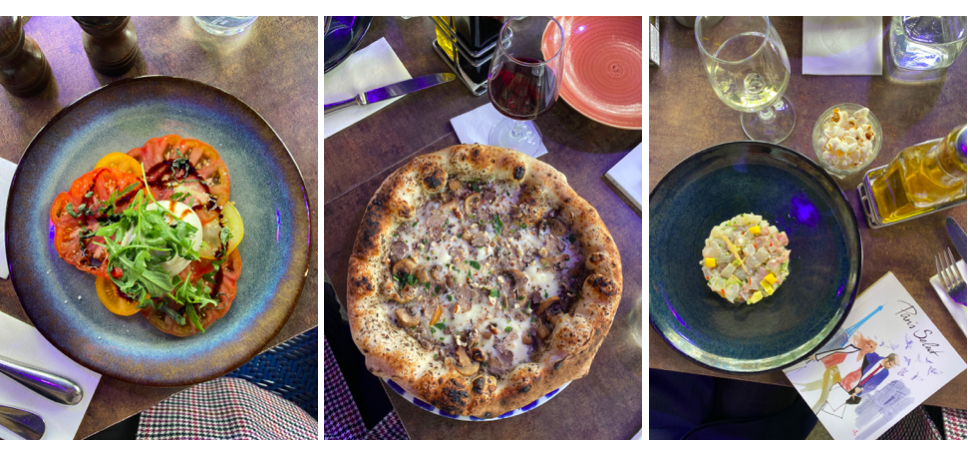 Enthroned on the most beautiful avenue in the world, the Bistro 25 nestles within theLa Païva mansion, a magnificent setting dating from the XNUMXth century. This atmospheric restaurant chic et cozy has a major asset: a huge terrace of 150 seats, ideal for savoring your meal while enjoying the sun.
At the controls of the stoves? Alexandre Hamon. Having worked at Le Pavillon Henri IV, the young (and new) chef sublimates the classics of Mediterranean cuisine, which gives to the menu: linguine alle vongole, cod and shrimp aioli, Niçoise salad or even delicious grilled rib steak...
Notice to pizza lovers, since May 19, Bistro 25 has partnered with the pizza world champion In title, Giuseppe Cutraro ! No need to go to the end of town to taste his talent (his restaurant is located in the XNUMXth arrondissement, rue de Bagnolet), chef 'Peppe' has decided to settle down all summer on the Champs-Élysées. We therefore recommend that you test its 'World Champion'- whose fame is second to none – as well as his Tartufo. Just stunning!
Bistro 25, 25 Avenue des Champs-Elysées 75008 Paris. 01 53 53 04 04 -Opening: 7/7 Hours: 9:30 a.m. to closing.
-
Giuse Trattoria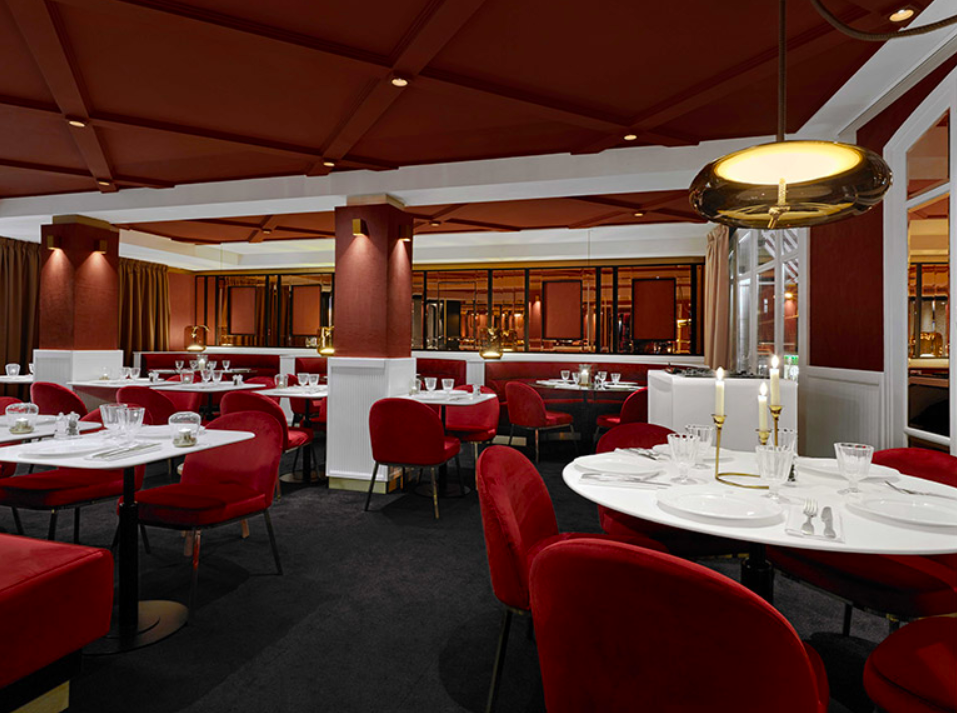 Named "Giusé" in honor of their recently deceased father Giuseppe, the trattoria of Mancuso brothers - Sebastian and Gregory – offers its guests the authentic flavors of Italian cuisine. In the heart of rue du Faubourg Saint-Honoré, this unparalleled chic table first reveals a very glamorous setting : tables in marble, benches in velvet, pretty bar dotted with elegant bottles (100% Italian!) and large mirrors… Good news, the joy continues on the plate! Here, the family recipes, shared by the grandmothers of the owners, are followed to the letter and the pizzas, cooked in a wood oven like in Naples. We then find on the menu: arancini, octopus salad, vitello tonnato, spaghetti carbonara and other gnocchi…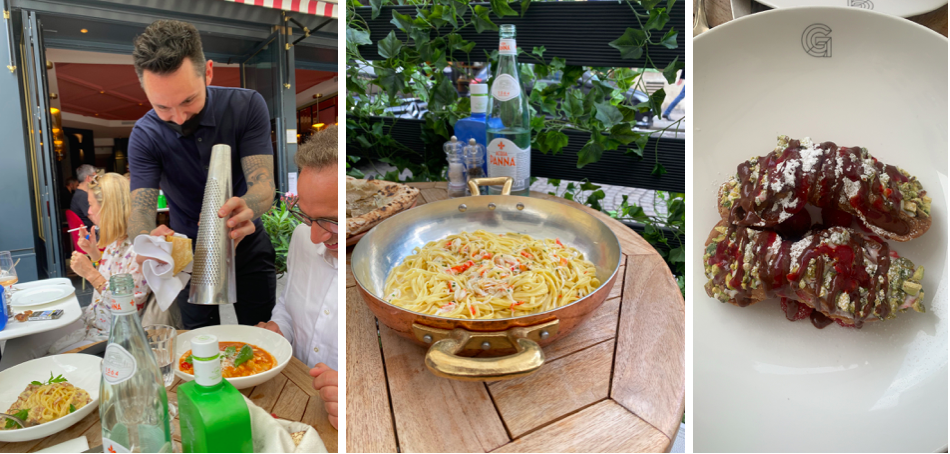 Turnkey tasty food carried out by a dedicated and talented transalpine team, led by the chef Vittorio Beltramelli. Our recommendations ? The exquisite Tagliolini with King Crab as well as the truffle pizza, just incredible… For desserts you will have the choice between several great classics: tiramisu, pannacotta, cannolo siciliano, banana split… Finally, Giusé offers simple and rich cuisine in an atmosphere as warm as refined.
Most ? The possibility of privatization for a birthday or any other event, thanks to the 3 cannon spaces upstairs.
Giuse, 125 rue du Faubourg Saint-Honoré, 75008 Paris. 01 44 07 38 23 -Opening hours: 12 p.m.-14 p.m., 30 p.m.-19 p.m. Open every day.
-
Piero TT
When the multi-starred chef Pierre Gagnaire goes Italian, it can only be a hit. At the house of Piero TT we discover the real sweet life in Paris. As soon as you walk through the door, the tone is set: checkerboard floor, marble tables and leather seats combined with vintage plates and photos on the walls, trompe l'oeil ivy... The atmosphere is both chic and retro. On the menu, pasta of course (tortellini, cocoa e pepe, delicious spaghetti with seafood…) but not only !
The chef of the furnaces, Ivan Ferrara, also sublimates other typical dishes of the boot such as Veal Milanese, Vitello tonnato, octopus tentacle with pesto… Not to mention the desserts, on a whole new level!
Piero TT, 44 Rue du Bac, 75007 Paris. 01 43 20 00 40
-
Accounts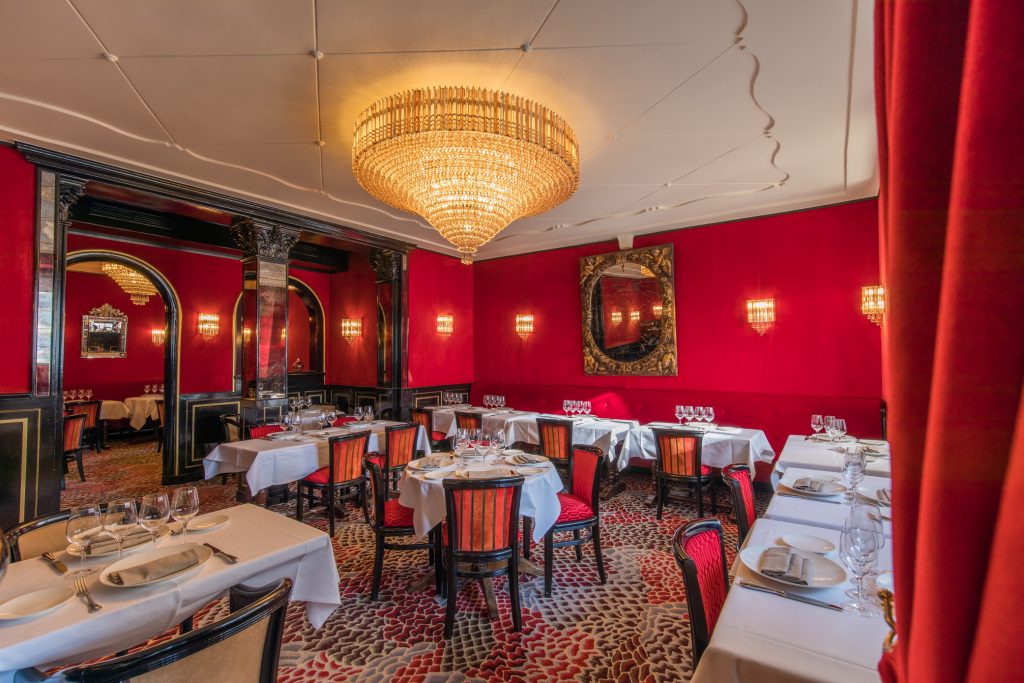 In a distinguished setting with red and black tones, Conti stands out for its twisted kitchen with the greatest care. À la carte, Milanese-style osso bucco, truffle burrata, spaghetti al vongole to die for, not to mention the risotto with scallops which really makes you want to come back. With his Venetian theater air and its intimate atmosphere, this Italian restaurant is the ideal place for a business meal or a romantic date. Enthroned not far from the Place du Trocadero, this table easily rises to the top of the ranking of the best Italian restaurants in Paris.
Accounts, 72 rue Lauriston, 75116 Paris. 01 47 27 74 67
-
Caesar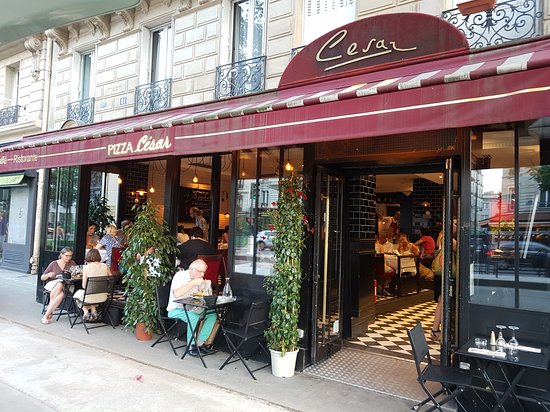 Restaurant in the 8th arrondissement, a stone's throw from the Arc de Triomphe, the César welcomes you to taste its Italian cuisine, cooked by the talented Chef. This chic establishment allows you to taste dishes with music in the evening, the restaurant turns into a festive restaurant! In a friendly atmosphere where brown and red dominate you will spend your best evenings and lunch!
Caesar, 12 avenue de Wagram, 75008 Paris. 01 42 27 69 82
-
Roberta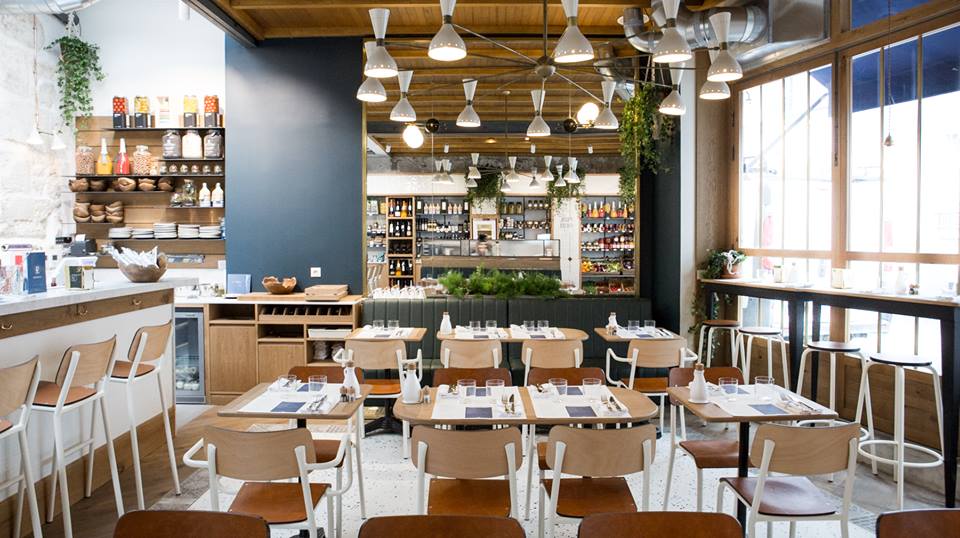 Roberta has been nurturing the parisian gratin suddenly author's pastas and incredibly mouth-watering pizzas. And it's not about to stop with the opening of a new restaurant, in the heart of The Bercy Village in the 12th arrondissement! In addition to super fresh products sourced directly in Italy (burrata, parma ham, parmesan), the signature of the trattoria are the homemade fresh pasta, as well as homemade sauces. On the plates: gnocchi with sage butter and toasted pine nuts, stracciatella ravioli or squid ink linguine to die for, not to mention the truffle pizza just delicious… All in a chic decor.
Roberta, 30 Cour Saint-Emilion, 75012 Paris. 01 43 41 35 88
Read also: The new Italian restaurants everyone is talking about