Nestled in the heart of the Shangri-La Hotel Paris palace, La Bauhinia offers a true green getaway, with the added bonus of a unique view of the Eiffel Tower. With its intimate atmosphere and its menu with Asian accents, the restaurant brings together all the ingredients for a high-end gastronomic break.
Inspired by the flower of the same name – which adorns the flag of Hong Kong - The Bauhinia is a tribute to the group's Asian origins Shangri-La. If inside, the superb glass dome (designed by the famous architect Maurice Gras) bathes the restaurant in light, since 2019, La Bauhinia has unveiled a magnificent flowery terrace, which can be found as soon as the good weather arrives…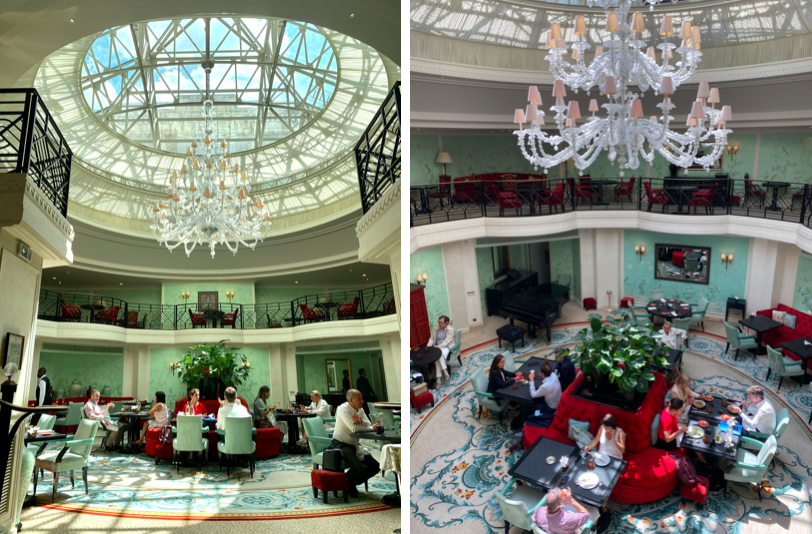 This year, it is on the edge of the French garden that the restaurant offers a cuisine fresh et summer. Located in the heart of the historic building, this real Safe Haven welcomes its guests away from prying eyes and the hustle and bustle of Paris for a timeless parenthesis...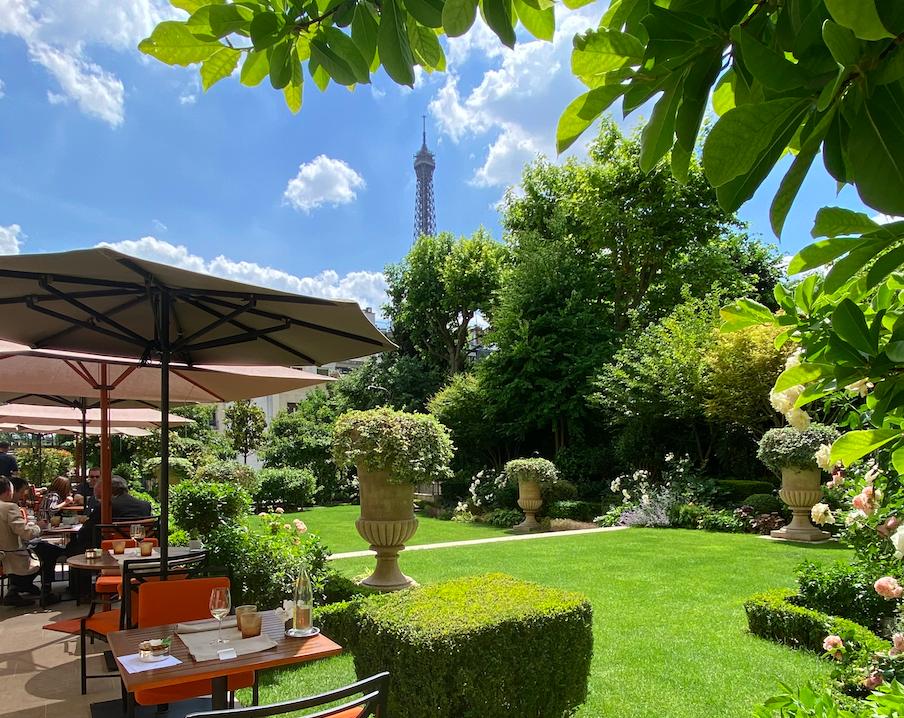 In the plates, The Executive Chef Christopher Moret and the Pastry Chef Maxence Barbot offer a seasonal menu inspired by the regions of France, all in delicacy and lightness! Lobster salad with artichokes and candied tomatoes, grilled sea bass back, Pad Thai, veal tartar with a knife, vitello tonnato… Dishes at the crossroads between French cuisine et exotic -always with a little Asian touch – whose flavors undeniably invite you to travel. As a dessert, we recommend the strawberry pavlova, just exquisite!
Tasty dishes, an intimate atmosphere and a wonderful setting with the added value of a breathtaking view of the Eiffel Tower… This is the winning combination of La Bauhinia.
The Bauhinia at the Shangri-La Hotel Paris, 10 Avenue d'Iéna 75116 Paris. 01 53 67 19 91