For 120 years, Galeries Lafayette has been a real Parisian place to live. We go there just as well for a shopping spree, just to stroll or take a gourmet break… Whether you live in the City of Lights or are just passing through, there is always a good reason to go to Galeries Lafayette Paris Haussmann. Here are 10!
-
The architecture of the building and its historic dome
Enthroned on Boulevard Haussmann, Les Galeries Lafayette display superb architecture dating from their creation in 1893. The department store represents a must-see Parisian spot and as proof, it is the second most visited place in Paris, just after the Eiffel Tower! 43 meters high, the sublime Neo-Byzantine dome worth the detour on its own.
-
The great shopping offer offered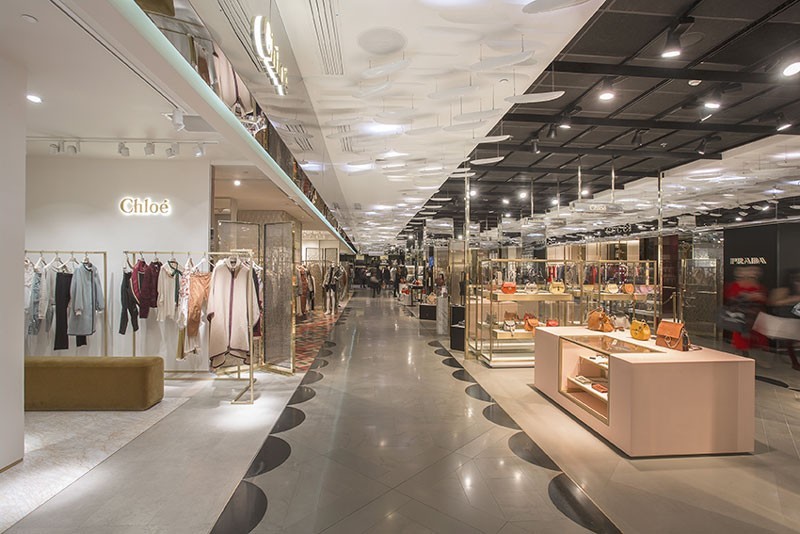 Galeries Lafayette Paris Haussmann brings together no less than 3500 brands, spread over 7 floors. This is the largest collection of women's fashion in the world, at the forefront of trends, concentrating the most chic labels! Handbags, shoes, jewellery, watches and other accessories… Shopaholics will necessarily find their happiness there.
-
The possibility of going shopping with a 'Personal Shopper'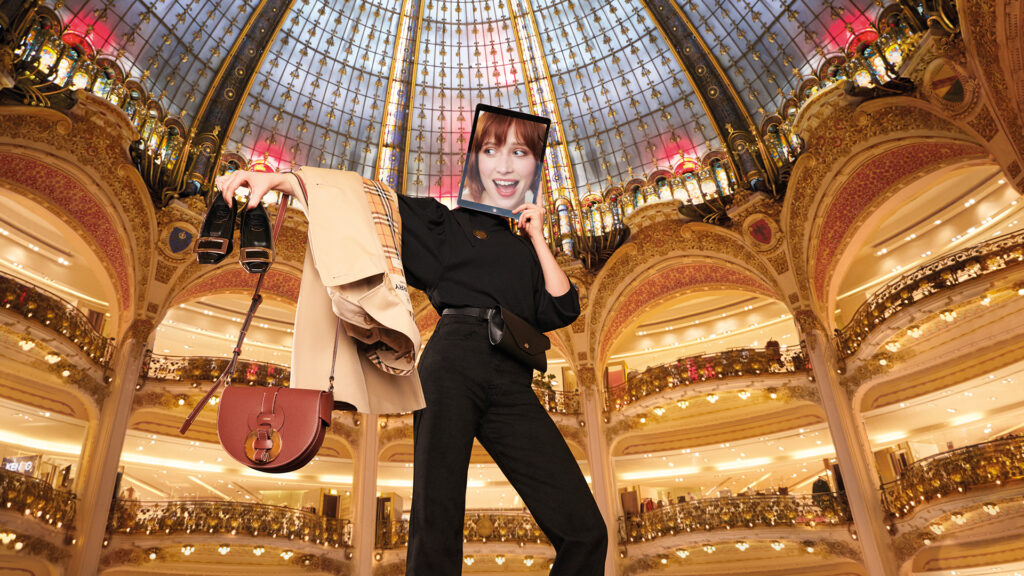 To make your visit a unique and privileged moment of shopping, Galeries Lafayette provides a team of personal shoppers. These experts will help you put together the wardrobe that suits you by providing style advice totally suited to your needs… A service available even remotely!
-
The rooftop that offers an incredible view of all of Paris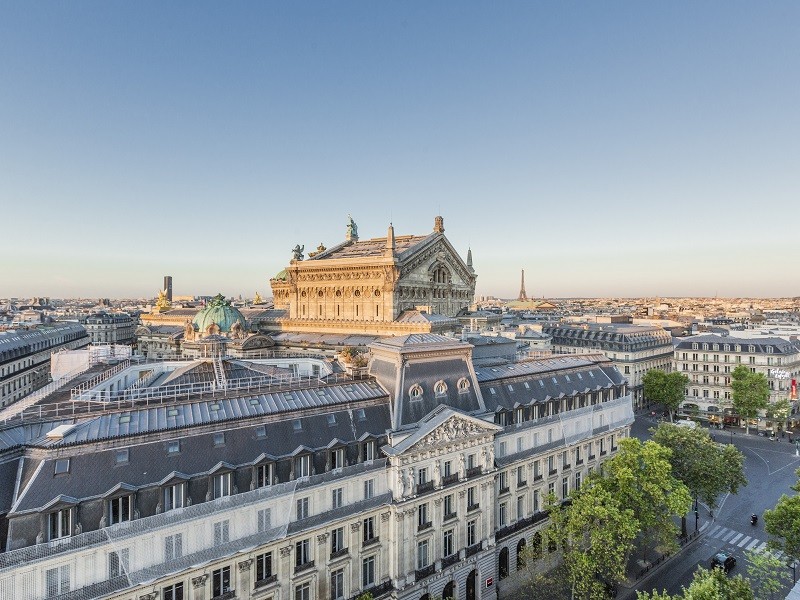 On the 7th floor of the main store, we discover a large roof terrace which offers a panoramic view all over Paris, breathtaking! From there, we can see all the monuments important places in the city: the Opéra Garnier of course, but also the Eiffel Tower, the Montparnasse Tower, the Pantheon...
-
The different catering offers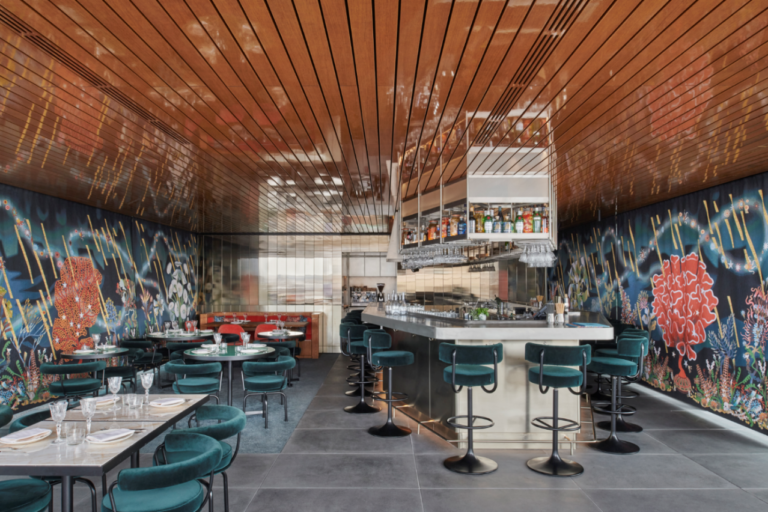 For lunch or dinner, the department store is full oftempting offers. If Creatures – which offers 100% veggie dishes – set to reopen on July 19, the Gourmet store is also home to several food counters which highlight what the different continents have best to offer:
Pizzas, lasagna and other Italian dishes at Levoni
Moussaka, vine leaves, eggplant caviar and tabbouleh at Mavrommatis
Sushi, steamed dumplings and spring rolls at tafa
Russian marinated herring, Pirojkis and Vatrouchka at Petrossian...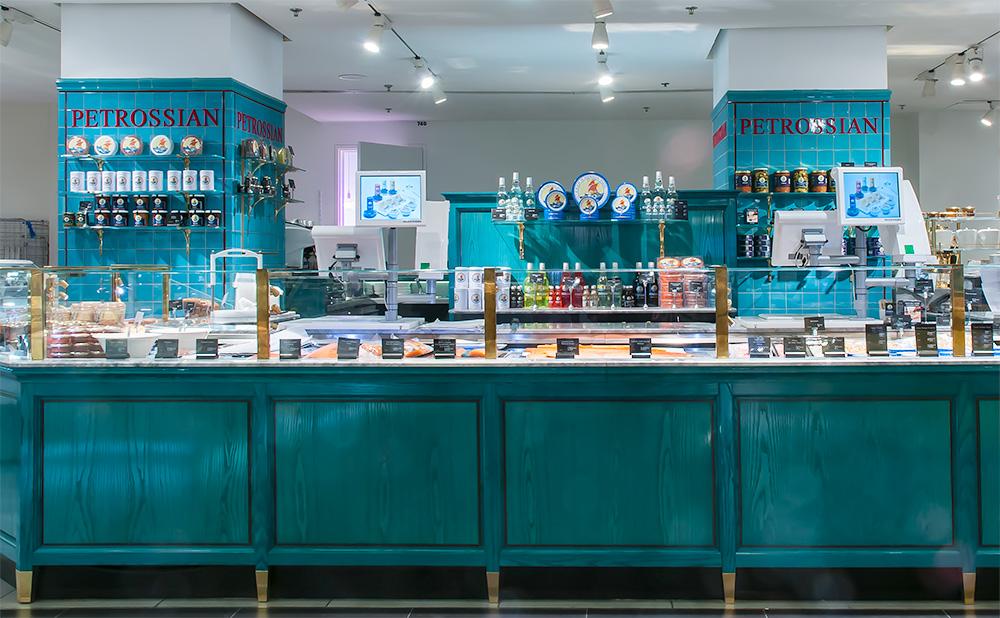 -
A snack signed by the greatest chefs
To revel in a little sweetness, the Gourmet store at Galeries Lafayette Paris Haussmann brings together the biggest names in the pastry. You can offer yourself Pierre Herme macaroons, a Paris-Brest Philippe Conticini, gourmet éclairs from L'Éclair de Génie or a delicious vanilla flan Yann Roofer… Chocolate aficionados are not left out with the counters pierre marcolini, Jean-Paul Hévin and Alain Ducasse Chocolate.
-
A magnificent well-stocked library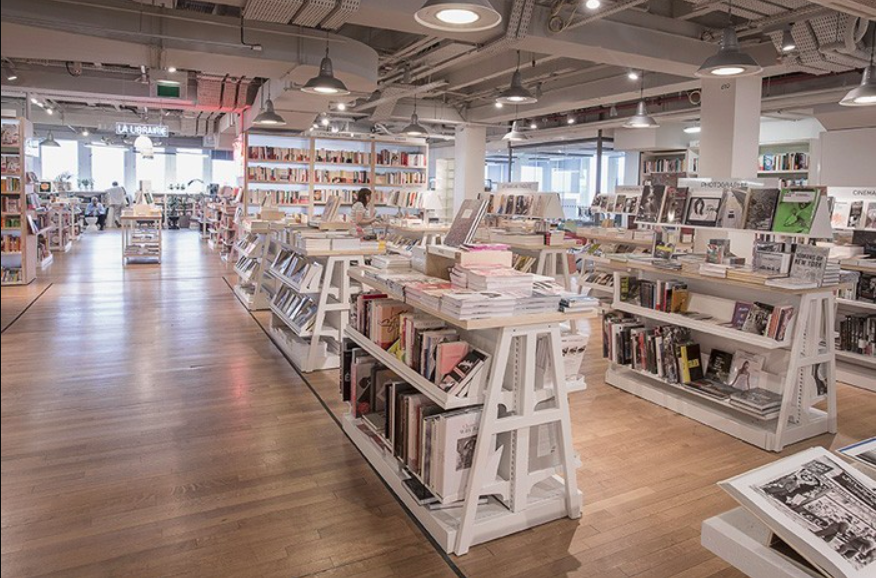 On the 6th floor of Galeries Lafayette Paris Haussmann nestles the bookstore from the department store. A space with a very refined design that brings together a plethora of references covering all the domains : art, history, politics, novels, comics, mangas and other travel guides… Themes divided into different corners. With its 360° view of all of Paris and its many cozy reading spaces, you can stroll and get lost for hours...soothing atmosphere of the place invites to a real immersion in the universe of the book.
-
The floor of souvenir gifts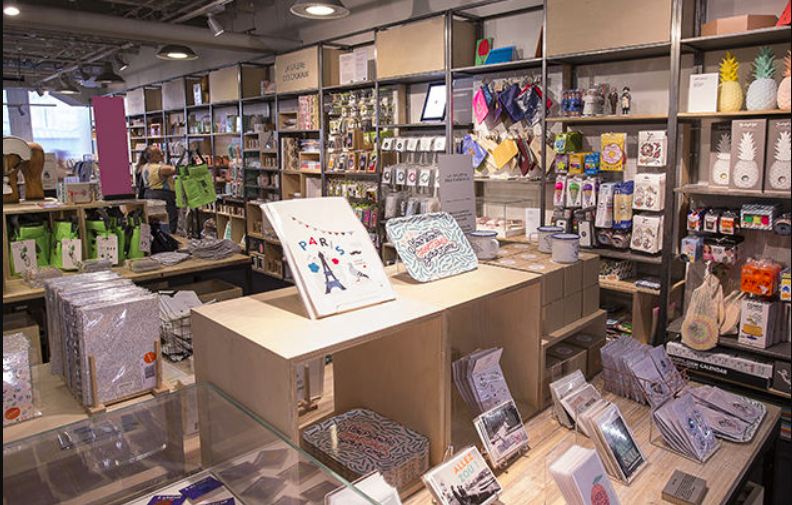 On the same floor as the bookstore, there is a space dedicated to typically Parisian gifts. The perfect place if you want to bring back some original souvenirs in your suitcases! Mugs with the effigy of La Joconde, revisited city maps, boxes of Maxim's branded cakes or fluorescent Venus de Milo, there really is something for everyone.
-
The 'glasswalk'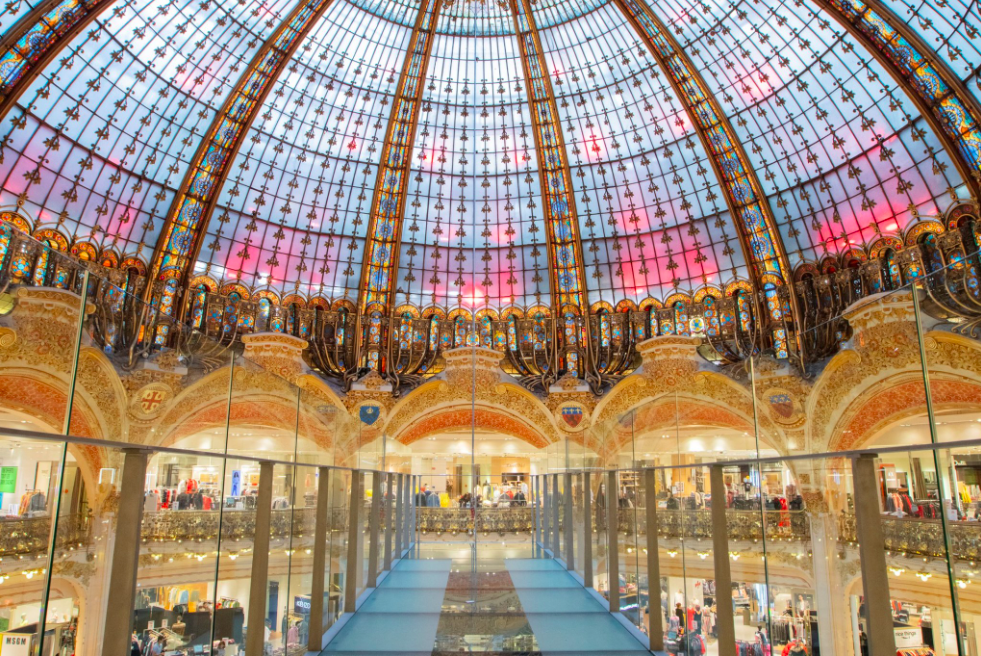 During the winter of 2019, Galeries Lafayette Paris Haussmann installed a 9 meter walkway, suspended 16 meters above the void. Accessible from the 3rd floor of the main store, this glass bridge will offer you incredible perspectives on the dome and will allow very instragramable shots. Get ready for a unique moment by admiring more than 120 years of French history, elegance and art de vivre!
Closed for the moment, reopening date not communicated to date.
-
Culinary workshops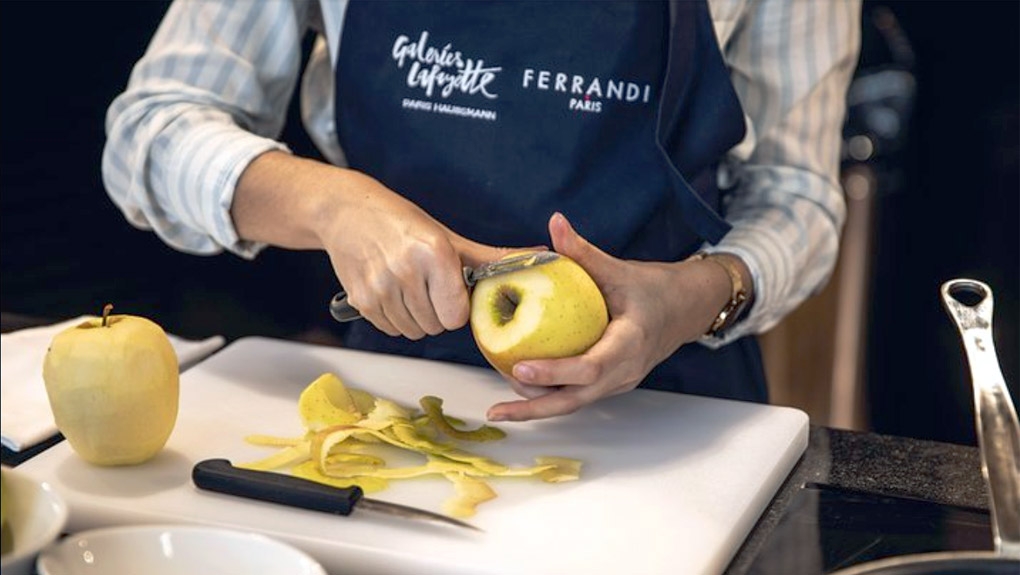 Whether you are already a cordon bleu or if, on the contrary, you wish to become one, Galeries Lafayette offers several culinary workshops perfect for this! Starting with cooking lessons in collaboration with the prestigious school Ferrandi. You will then learn how to concoct iconic dishes worthy of the greatest restaurants, alongside dedicated chefs. The Parisian department store also offers courses in making macaroons to enjoy alone or with the family... A fun experience, ideal for gourmets!
Galeries Lafayette Haussmann, 40 boulevard Haussmann, 75009 Paris.