After a resounding success at the Montreal Museum of Fine Arts, the exhibition "Thierry Mugler: Couturissime" is coming to Paris, at the Museum of Decorative Arts. Focus on this Haute Couture retrospective.
A major figure in fashion from the 70s to the 2000s, Thierry Mugler is a prodigy, a real jack-of-all-trades. Perfumes, photography, haute couture, the creator really had several strings to his bow and said it himself: "I have always been fascinated by the most beautiful animal on earth: the human being. I used all the tools at my disposal to sublimate it: fashion, the staging of shows, perfumes, photography, video…"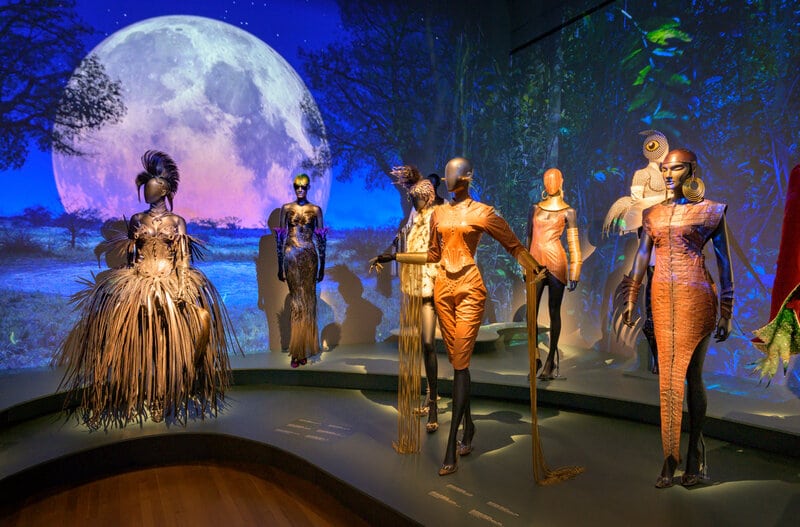 So that's his extraordinary creativity and his mystical universe which will be highlighted through the exhibition " Thierry Mugler: Coururissime ". A retrospective that immerses us in the career of this artist eclectic. His haute couture shows, his instantly recognizable silhouettes, his sublime photos or even his shows... This overview of his various works reminds us of the place he has occupied in the fashionsphere for almost 50 years.
and very first exhibition dedicated to the creator legend is held in the city that saw the birth of all its successes: Paris! With his unique artistic vision, free and reinvented, "Thierry Mugler: Couturissime" is undoubtedly the most awaited exhibition for fashion fans. Originally scheduled for October 2020, it has been postponed to September 30, 2021 until April 24, 2022... Still a little patience!
"Thierry Mugler: Couturissime" at the Museum of Decorative Arts in Paris, 107 rue de Rivoli, 75001 Paris – From September 30, 2021 to April 24, 2022.