Immerse yourself in the books of the new literary season, treat yourself to a shot of culture, have breakfast in a stylish new spot... It doesn't take much to be happy, so follow our guide!
-
Instagramming the wrapped Arc de Triomphe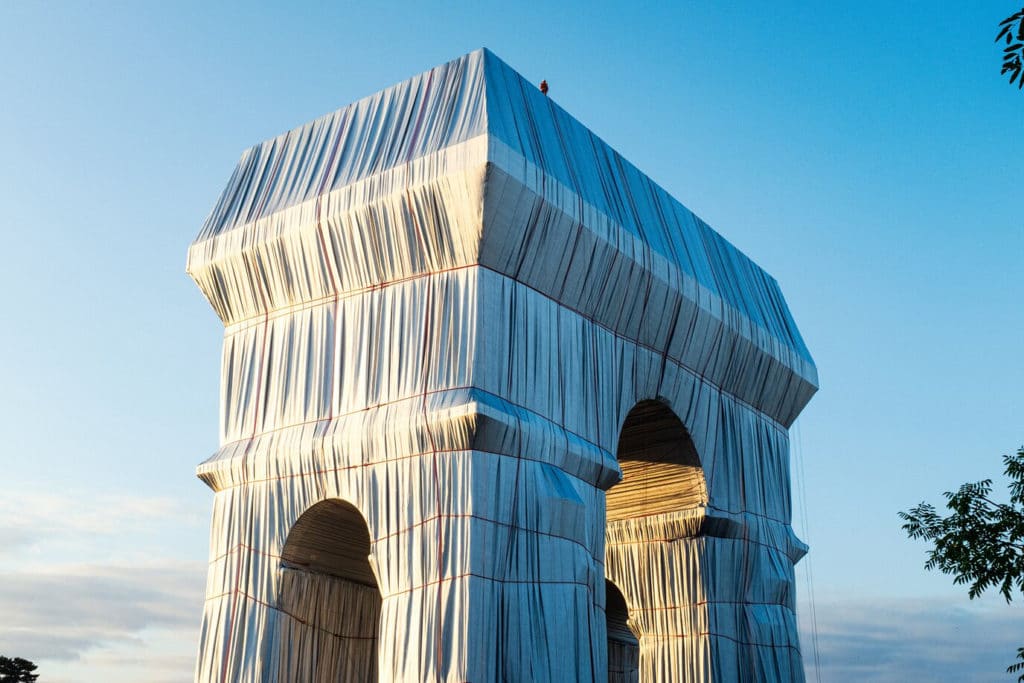 In September 2020, i.e. 35 years after thepackaging of the Pont-Neuf, Christo Vladimiroff Javacheff wanted to repeat the experience in Paris. This time with another emblematic monument of the capital : the Arc de Triomphe. So, since the 18 September last, you can admire the famous building under 25 m000 of a recycled fabric in polypropylene with silvery and bluish shades, surrounded by 7 kilometers of red rope... Learn more about this achievement here.
An event not to be missed !
-
Take your eyes off the museum of the Hôtel de la Marine
THENavy Hotel has finally reopened its doors to the public! Iconic place of French heritage, this majestic setting restores the image of theFrench maritime history. It invites its visitors on a wonderful journey through the ages. During the visit, they discover in total immersion, sumptuous fully refurnished apartments, ceremonial lounges, a glass roof whose shape is reminiscent of a diamond... Not to mention the breathtaking view of the Place de la Concorde! Within this building imagined by the first architect to King Louis XV, modern scenography highlights the issues concerning the sea. It also looks back on its history since the Hôtel de la Marine was originally designed as the Crown storage unit.
Find out more about the Hôtel de la Marine, here.
-
Discover Café Lapérouse, this new spot that everyone is talking about
L'Hotel de la Marine revives the spirit of the Place de la Concorde of yesteryear: a social gathering, very popular with the Parisian fauna. In addition to its museum with its very realistic staging, Parisians go there above all to treat themselves to a break from Cafe Laperouse. Breakfast, afterwork or aperitif with friends… Any occasion is good to squat on this pretty patio sheltered from the urban frenzy!
Café Lapérouse Concorde, 2 Place de la Concorde, 75008 Paris. 01 53 93 65 53
-
Order a good book
With over 500 titles, the literary return arouses as every year a lot of frenzy. Our choice (not exhaustive) focused on the first jubilant novel of Quentin Tarantino, on writings imbued with poetry, humor, fantasy and love always... Discover here the 5 favorites of the editorial staff !
-
To read also: what will make you happy the weekend of September 17 – 19