For more than 50 years, the Thoiry Zoo has taken its visitors on a journey, presenting the most emblematic animal species from each continent: lions, elephants, bison and other giraffes... This superb park is awe-inspiring with each visit..
Discover the animal world thanks to 8 kilometer trail around which you will meet many wild species… Aboard your own car, get away freely during this exotic safari, which will make you travel! Moreover, it is accessible even for people who are not transported since the park provides their bush truck.
During this journey, you will have the chance to discover 1500 animals. Yes, more than 180 different species live here! African mammals, exotic birds, reptiles… This Safari will put stars in the eyes of young and old alike. You can also attend animations such as the feeding of wolves and tigers, the adventure course, games and slides, the climbing wall and the suspension bridges. Take advantage of this short getaway to stroll through the heart of the botanical gardens and visit the Thoiry Castle. An experience rich in emotion that will delight the whole family!
-
Our hotel recommendation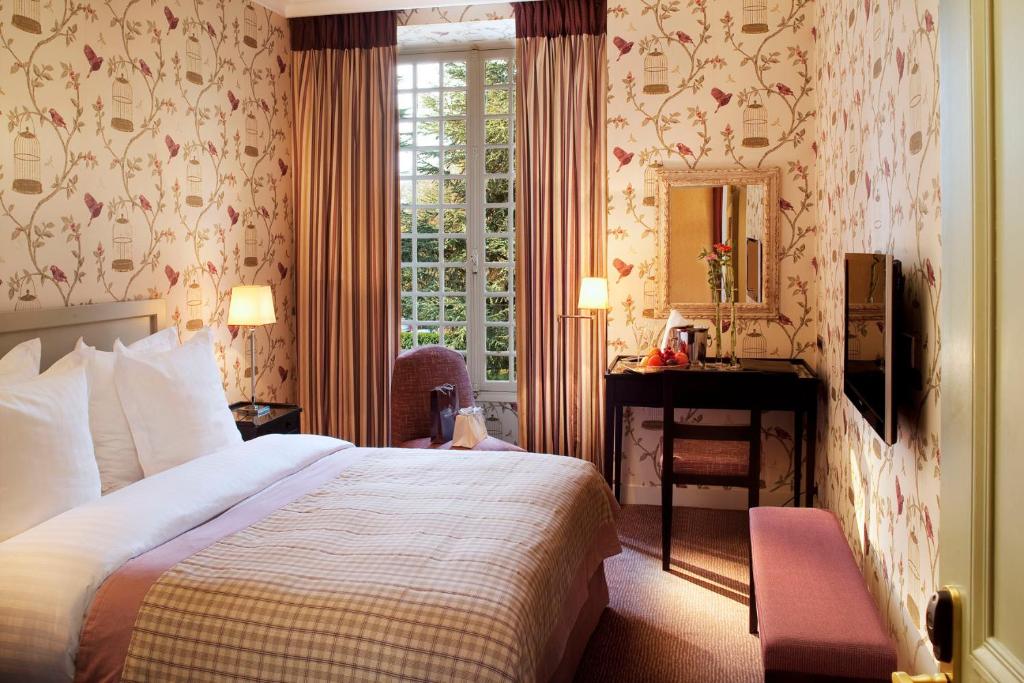 To sleep on site, in total immersion with nature…
The Lairs of ZooSafari de Thoiry
… Or in chic mode in a magnificent castle:
The Castle of Villiers-Le-Mahieu
A read also: The kids friendly activity to be tested urgently at Thoiry Zoo