A few steps from the covered market of Saint-Germain is the rue Princesse, known for its bars and other small designer boutiques with a typically Parisian charm. Among them, stands out Nadine Delépine, a confidential address that the most stylish Parisiennes spin under the coat.
-
From 1991, Nadine Delépine imagines and creates collections of jewelry and accessories within her workshop-boutique eponymous... Inspired by travel but above all by nature, her ranges of necklaces, earrings and rings are developed around an imaginary female et romantic. Its style is illustrated by the audacious combination of materials and the refined choice of colors. Something to upgrade your outfit and give it a touch of pep in the blink of an eye !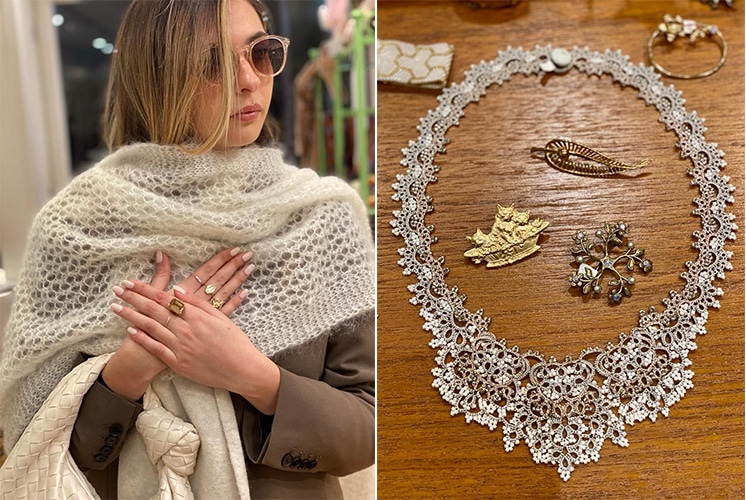 Particularity that underlies its charm, the shop is also the workshop where the designer works, by hand, carefully selecting each material and color, in a Attention to detail and quality. For his new collection, we find then beautiful gold coins associated with fine stones of light colors, pink patterns...
Most ? For those who like unique creations, it is possible to spend custom orders for special occasions like a future marriage for example. The boxes of pearls, ribbons, chains and other prints arranged at the back of the shop will amaze you without difficulty, encouraging you to come and appreciate the great know-how and specific expertise. of the creator.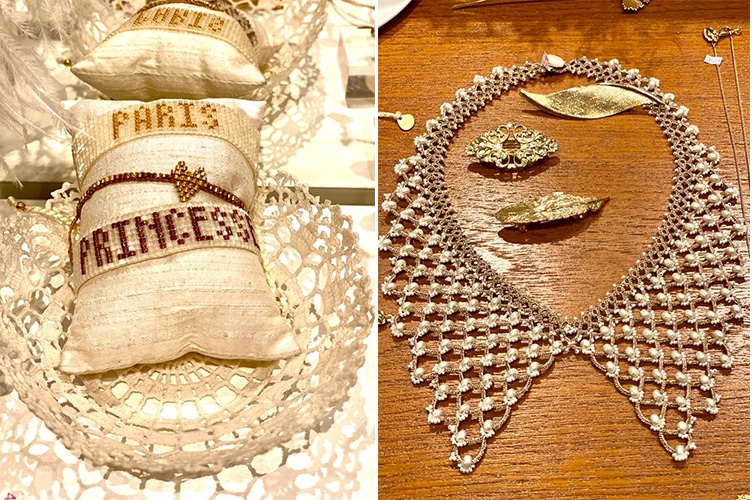 Moreover, this one regularly welcomes in its shop the delicate creations (and made in small series) of other artisans who share the same eye. Among them: Astrid Lecornu, Herbert Brother Sister, Sophie Digard, Lorina, Inouïtoosh and many more…
During your stroll, you will inevitably find a little nugget.
-
Discover our selection of favorite pieces for your christmas gifts this year :
-
The
Little Violet Ring, €50 – Mother-of-pearl ring set, €55 – Maxi ivory purple ring, € 70
-
The earrings
Gray Champagne Bubbles Earrings, €30 – Olga gold oval earrings, €45 – Pansies Hoop Earrings, € 85
-
Bracelets
Kandinsky Bracelet, €55 – Ginkgo Bracelet, €65 – Paris bracelet, € 65
Nadine Delépine, 14 rue Princesse, 75006 Paris. 01 40 51 81 10