A beautiful bouquet of flowers, a candlelit dinner or chocolates… Paris Select has selected 3 top establishments for a thalassotherapy weekend around Paris. We advise you to book asap before there are no more availabilities!
-
Relais Spa Val d'Europe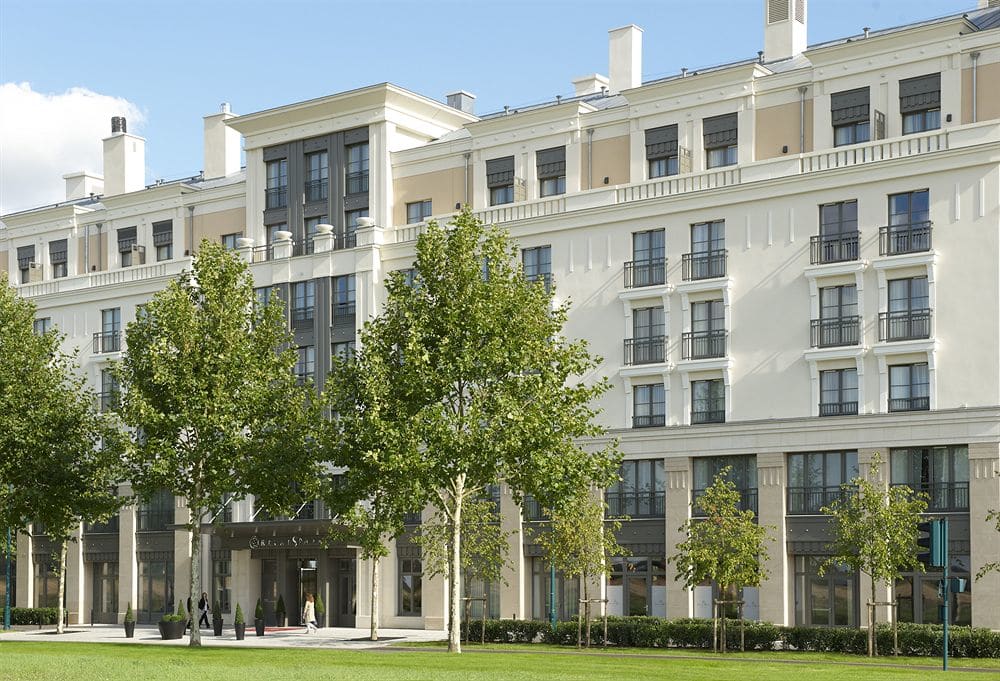 The setting : Only 40 kilometers from Paris, the Relais Spa Val d'Europe is located right next to the famous Disneyland Paris park. With 219 comfortable rooms with a sleek design, a Parisian brasserie-style restaurant offering revisited local dishes and a sublime Nuxe spa of 800m², this establishment 4 stars offers a real cocoon of softness in which you will enjoy resting.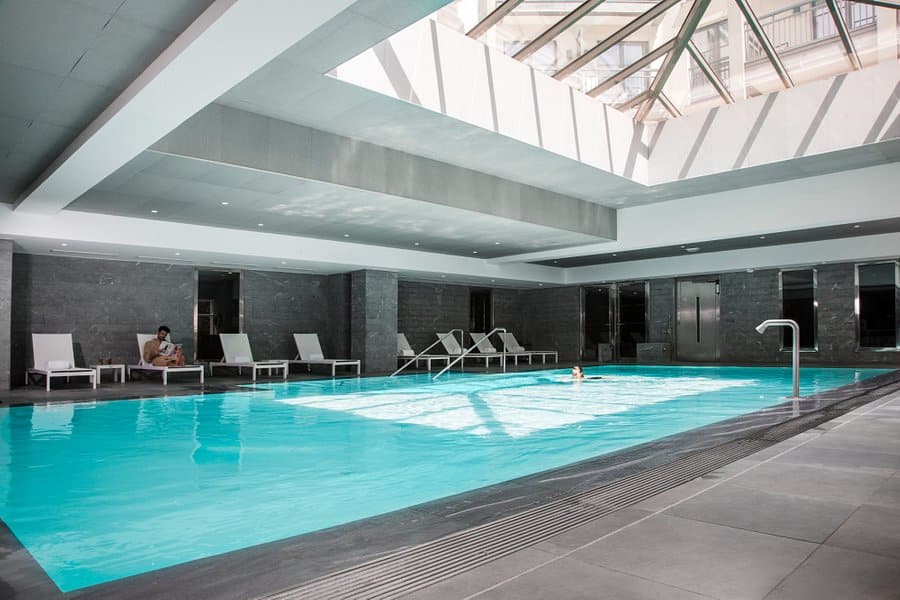 the spa : Decorated in shades of blue and pearl gray, the Nuxe spa strongly invites you to relax, with its soft and luxurious atmosphere. Relax in the indoor swimming pool, recharge your batteries in the whirlpool baths or take a short walk to the sauna and steam room. During this thalasso under the sign of well-being, you can also enjoy treatments and other Nuxe massages in one of 7 treatment rooms...
-
Renaissance Paris Hippodrome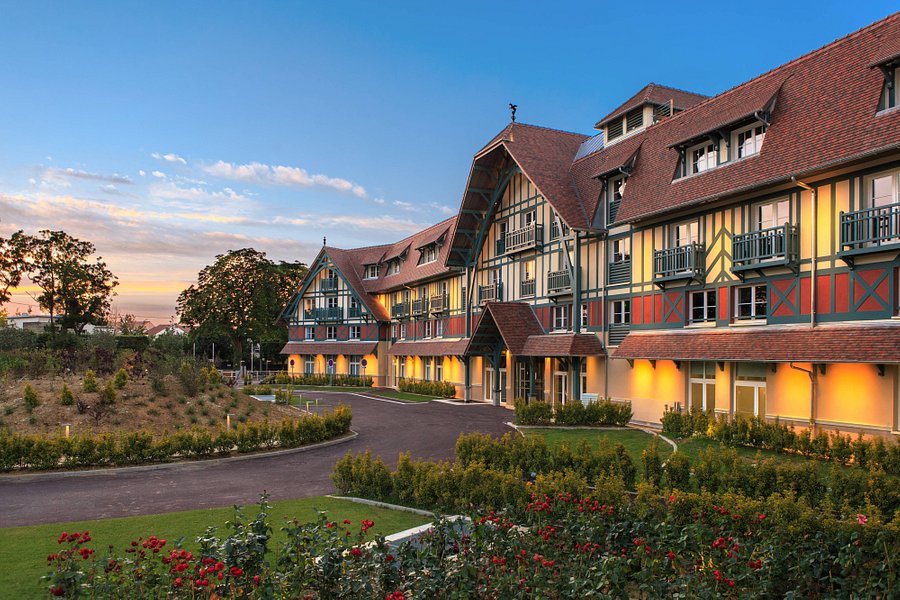 The setting : In front of Saint Cloud Racecourse, in a bucolic and green setting, the Renaissance Paris Hippodrome hotel sits enthroned in a calm and relaxing environment, directly at the gates of the capital. Established in a beautiful Anglo-Norman style building, the 4-star hotel tastefully embodies the equestrian universe, brilliantly decorated by Jean-Philippe Nuel. The architect and the designer worked in symbiosis with a Feng Shui master to offer a real place to live, whose atmosphere of comfort and tranquility invites you to relax. The establishment has 110 rooms with modern decoration, a restaurant The Stud » offering both traditional and innovative French cuisine in an elegant setting as well as an 800m² spa.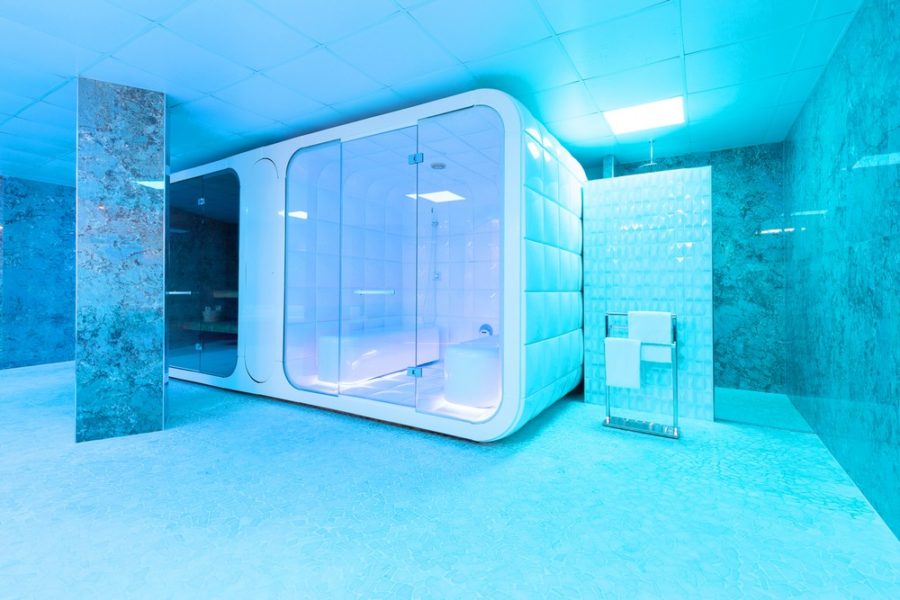 the spa : Located just 500 meters from the hotel, the Renaissance Paris Hippodrome spa offers a unique approach to well-being, enriched with a unique natural and sensory dimension. Accompanied by a highly qualified therapeutic team, you will benefit from a unique and personalized experience, in an intimate setting where every moment invites you to serenity and rest.
-
The Domain of the Corniche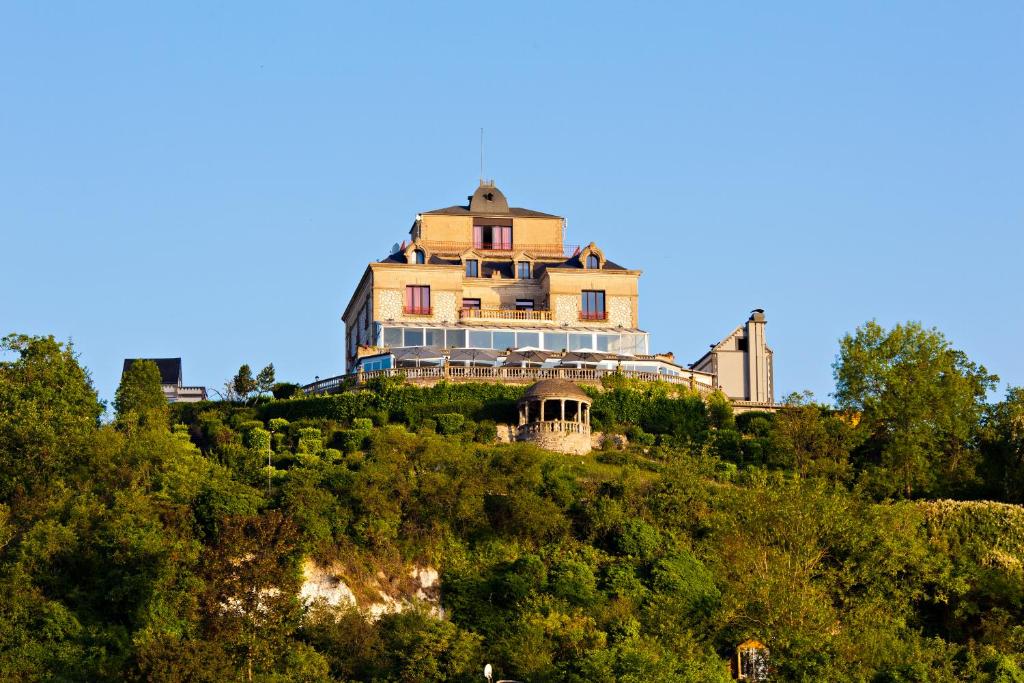 The setting : Located in Giverny, in the Valley of the Impressionists, the Corniche area is ideal for a romantic weekend. Entirely renovated, the former 44th century castle houses 2 rooms, XNUMX restaurants – including one star, "The Panoramic" – an outdoor swimming pool (with a view of the Seine!) a spa with indoor swimming pool, a cinema room and a panoramic Moët & Chandon champagne bar… A beautiful setting of comfort and modernity, where to get away from it all less than an hour from Paris.
the spa : This address of charm and character contains a sublime Quana spa of 600m². This opens onto a modern space in pearl and pastel tones. You can enjoy the heated indoor swimming pool, a large hammam and a relaxation area. For those who really want to push the thalasso further, the spa provides treatments from the Carita and Cinq Mondes brands.
See also: 5 spa hotels to relax around Paris
-