Nestled in the heart of the Marais, the Night Bar is the ideal hybrid spot for your evenings with friends. At the same time cocktail bar, karaoke and club, there is something for everyone here and have a memorable evening!
-
It is in the 4th arrondissement of Paris, in the lively Marais district that the Night bar welcomes you for your events. Birthday, afterwork, leaving drink or just a trip with friends to have a good time!
A hybrid spot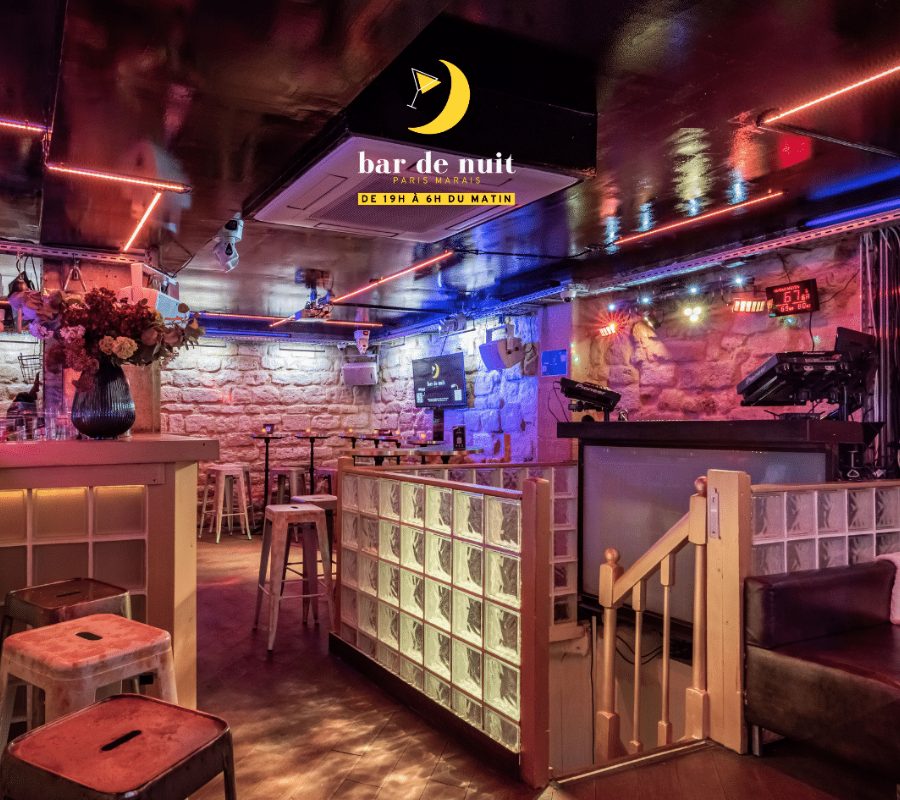 The night bar is both a cocktail bar (shakes by Manel and Charles), a super friendly karaoke hosted by Kyssy Bang bang and Patsy Magret, but also a club that opens at midnight… and will keep you dancing until 6am! To be honest, there are no limits in this cult place in the Marais. Friends and colleagues gather here to share memorable moments around a creative cocktail, to sip with a good dish if you're feeling peckish. We particularly like the friendly atmosphere that makes you feel at home!
A large selection of drinks at affordable prices, a festive atmosphere and a beautiful setting… This is the combination that makes the Night Bar an unmissable spot in the Marais. Don't miss the house happy hour from 18-22 p.m. Enough to party until the end of the night!
Night Bar, 8 rue des Ecouffes, 75004 Paris. 01 43 70 92 09. From Wednesday to Sunday