But where do the stars go out in Paris? It's not so easy to come across our favorite actor or our favorite singer in Paris. Unless you queue at the bottom of your hotel or in front of the television sets, the chances of seeing them are low. However, celebrities are like us, they never hesitate to discover a good restaurant or to go out until the end of the night. We reveal to you the favorite canteens of the stars in Paris!
-
Yakuza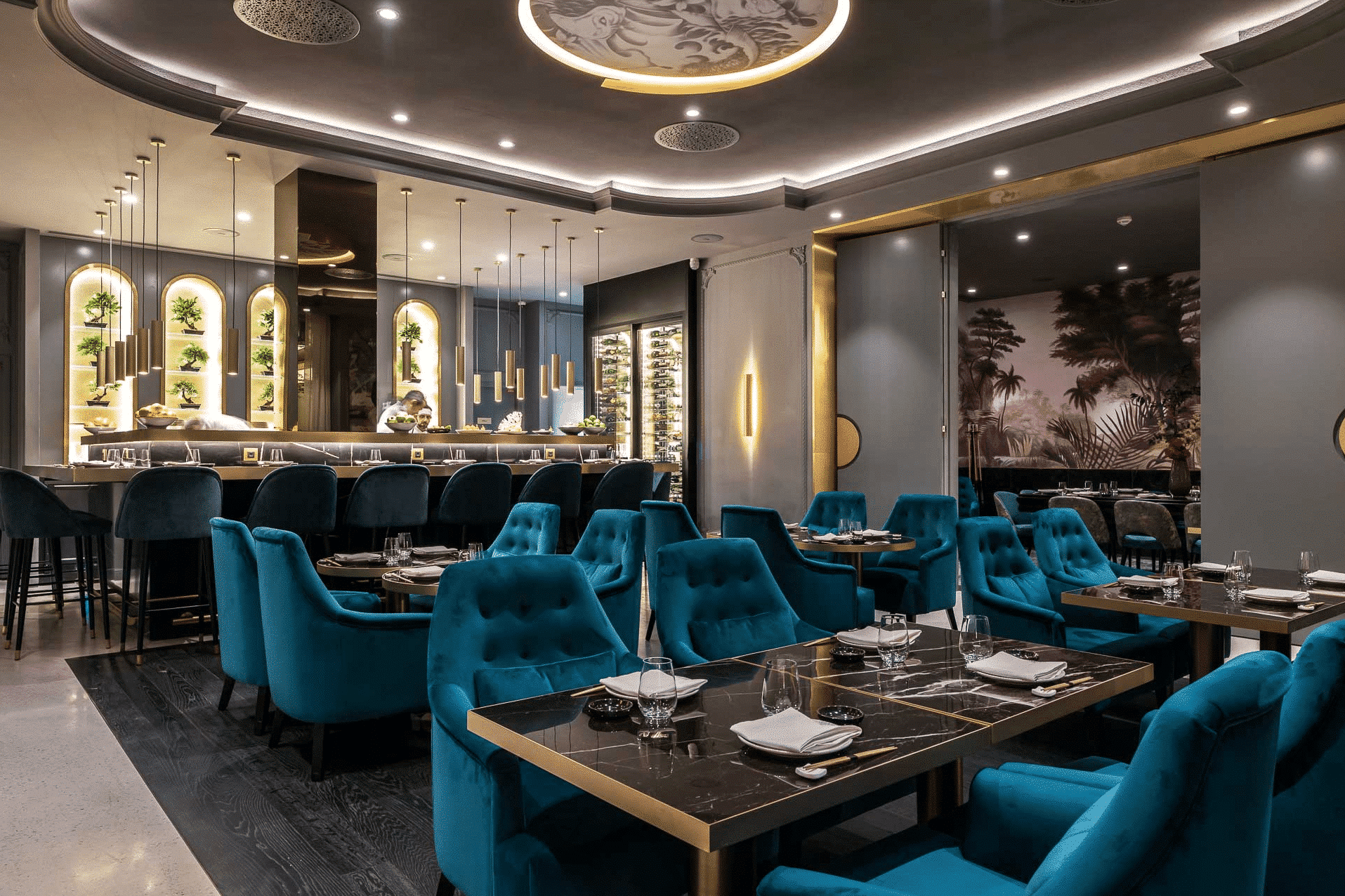 After Yakuza Porto and Lisbon, Olivier DaCosta packs his bags in Paris. It's at the hotel House Albar Vendome that the chief has taken up residence. The entrance way a speakeasy makes us smile, it looks like a hidden golden door in the hotel lobby, through which we identify ourselves. Once inside, you will discover a decor pimped with velvet, carp on the ceiling and geishas on the walls… And good news, the wonder continues on the plate! We then enjoy a Mediterranean interpretation of Japanese specialties around the fish.
On the menu: toro tuna belly and king crab, also available with fish and guacamole, truffled gunkan with a quail egg, salmon and chive temaki shake… To accompany these delicious dishes, Yakuza offers a fine selection of sakes as well as cocktails and matcha lemonades. Not to be missed: the green tea fondant and sesame ice cream.
Yakuza, 7 Rue du Helder, 75009 Paris
-
Les Deux Magots
If in the last century, the famous café hosted the fine flower of the intellectual and artistic scene (Verlaine, Rimbaud, Mallarmé, Aragon, Sartre and Beauvoir, Hemingway, Picasso, to name a few…) today the tradition continues and Les Deux Magots remains more than ever the favorite spot for Parisian and international personalities from the political sphere, the arts, letters and the world of fashion. Whether in its superb historic room dominated by the statues of the two magots, on the terrace or in the garden to appreciate the bucolic view of Place Saint Germain and the Church of Saint-Germain-des-Prés, guests are welcomed throughout the day, from breakfast to dinner.
To you the branded pastries Pierre Hermé, the delicious croque-monsieur to eat on the go, healthy salads and other delicious house dishes… Special mention for the excellent brunch which represents the perfect gourmet moment to get together and share your holiday memories.
Les Deux Magots, 6 Place Saint-Germain des Pres, 75006 Paris
-
taokan
At Taokan, we discover contemporary Chinese gastronomy. In a chic setting refined and elegant decor, you can taste local specialties including spring rolls and the famous Dim Sum, performed under the eyes of the guests. Dishes prepared from the best ingredients, fresh and original. Ultimate crush for soft crabs sautéed salt and pepper… With its cozy atmosphere and smiling welcome, the spirit of Taokan will satisfy even the most demanding.
Taokan Saint Germain des Pres, 8 rue du Sabot 75006 Paris. 01 42 84 18 36 & Taokan Saint Honore, 1 rue du Mont Thabor 75001 Paris. 01 42 61 97 88
-
L'Avenue
L'Avenue is the posh restaurant of theAvenue Montaigne. With its pretty terrace and its menu of very French dishes, this restaurant is the favorite canteen celebrities doing their shopping in the neighborhood!
Who do you meet there? Catherine Deneuve, Cara Delevigne, Rihanna, Beyoncé, Jean-Paul Gaultier…
L'Avenue, 41 Avenue Montaigne, 75008 Paris
-
Hotel Costes
THECostes Hotel has its regulars. If some celebrities willingly stay in this 5 stars, others come more particularly to taste the discreet charm of its restaurant and its terrace. There are many stories related to this place. This is where they met Johnny Depp et Vanessa Paradis and the homemade cheesecake would be the favorite of Kim Kardashian.
Who do you meet there? Madonna, Leonardo DiCaprio, Kim Kardashian, Gigi and Bella Hadid
Hotel Costes, 239 rue Saint Honoré, 75001 Paris
-
Fouquet's
It is difficult to separate the Fouquet's of French political life. But this restaurant, which dates back to 1899, has seen many beautiful people pass by. This is also where the Caesar's dinner every year. If the walls of the establishment could speak…
Who do you meet there? Nicolas Sarkozy, Carla Bruni, Romain Duris, Jean Dujardin, Omar Sy
Fouquet's, 99 avenue des Champs Elysées, 75008 Paris
-
Flore's Cafe
Le Flore's coffee is legendary. There has always been a particular aura here, or the most great authors bump into each other. Sagan, Beauvoir, Prévert came there regularly. It is therefore natural that generations of intellectuals have succeeded each other the terrace of this café of Saint-Germain-des-Pres.
Who do you meet there? Charlotte Gainsbourg, Karl Lagerfeld, Kate Moss
Flore's Cafe, 172 boulevard Saint-Germain, 75006 Paris
-
The Café Charlot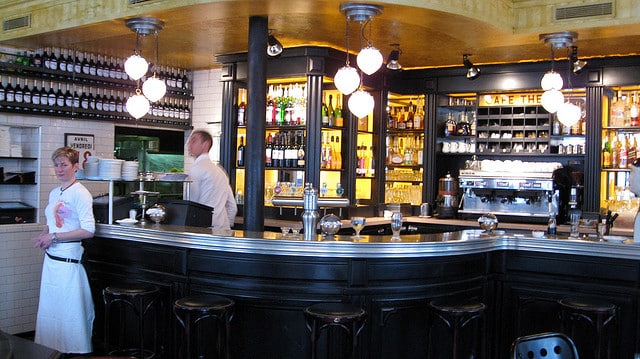 Two steps from Red Children's Market on the charming rue de Bretagne, the Cafe Charlotte is a typical brasserie with old-fashioned charm. Here, we come to find the authentic soul of Paris. We therefore come across French actresses trends, but thanks to its ideal location in the Haut-Marais, it has also established itself as the ideal address for fashion stars. During the Fashion Week Parisian, one is no longer surprised to have lunch next to mannequins seen earlier on the catwalks.
Who do you meet there? Leïla Bekhti, Géraldine Nakache, Jonathan Cohen and all the models during Fashion Week
Cafe Charlotte, 38 rue de Bretagne, 75003 Paris
-
To read also:
The most beautiful terraces of Saint-Germain-des-Prés
The wowest hotel terraces