Welcome to the largest space in Europe dedicated to children! A beautiful universe bringing together a multitude of offers for all budgets: from accessible brands to luxury via confidential high-end labels. Clothes, shoes, childcare or even toys, go up to the 5th floor and discover a world of billions of ideas, styles as well as several new products to make young and old dream… Zoom on the latest novelties, freshly landed on the 5th floor of the department store Parisian.
-
-
The Petit Bateau second-hand space
Enthroned on the 5th floor of the Coupole store, the new Petit Bateau area offers more than 1600 second-hand Petit Bateau pieces: t-shirts, sweaters, trousers or even a plethora of bodysuits and other pyjamas… ranging from 3 to 24 months. A space that fits well into the responsible approach, unique to Galeries Lafayette. Indeed, in recent years, the Parisian department store has chained the eco-responsible projects circular fashion. After Go For Good, we were thus able to discover space Restore, with in particular the brand Monogram which offers sublime vintage luxury pieces.
-
Without forgetting the classic brands…
Just more of the same
Universal, joyful and playful, Du Pareil Au Même is a brand that is now an integral part of the wardrobe of young French people. For more than 30 years, she has revolutionized the market and she still brings a new vision of children's fashion today with her colorful clothes, her inimitable patterns, her exceptional details and her good quality.
-
Sergeant Major
Sergent Major is the story of a French house with one conviction: to develop their imagination so that children can flourish as best they can. This is why since 1987, the brand has been imagining in its Parisian workshops clothes, accessories and even original toys which are so many wonderful stories to invent, reinvent, play and tell.
-
Jacadi
Jacadi has been the standard-bearer of French children's fashion since 1976, which defines itself as a "contemporary brand of prestige". At Galeries Lafayette Paris Haussmann, Jacadi offers baby, girl and boy clothes from 3 months to 12 years old that combine chic and know-how.
-
Michael Kors
The universe of the famous American designer evokes a glamorous world, an elegant style that inspires dreams from an early age. The brand now offers clothing lines for little girls. A wardrobe combining elegant dresses and sportswear outfits as well as numerous accessories.
-
Oxybul toys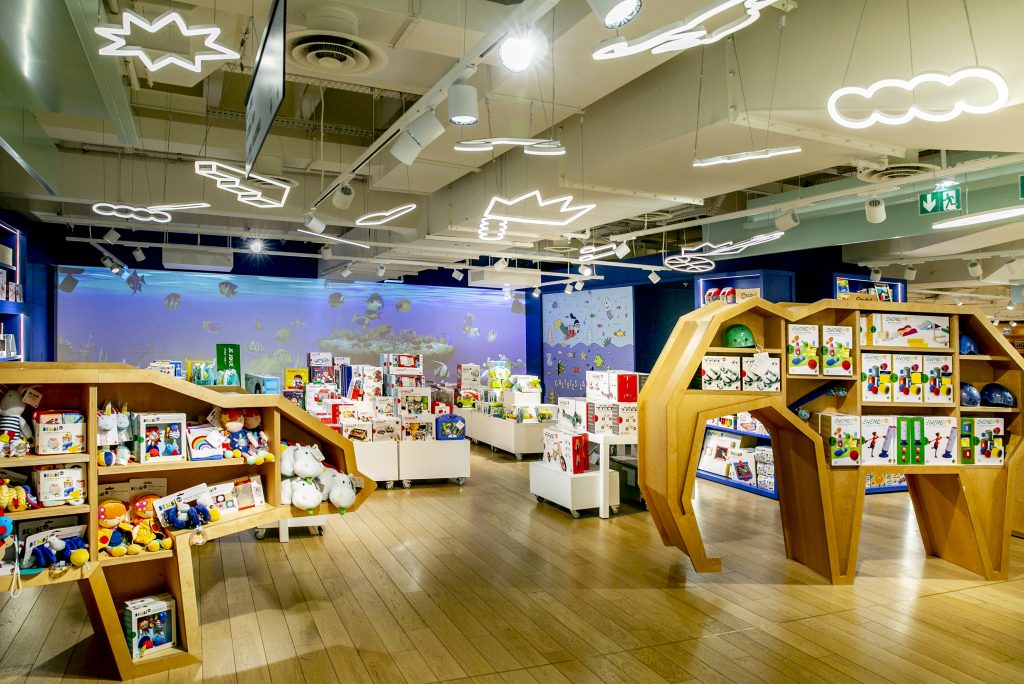 For more than 30 years, Oxybul has been working with French toy suppliers and brands whose know-how is known and recognized. Over the years, the brand's catalog has grown and today you can find everything you need to spoil children from 0 to 12 years old.