From December 3, Santa Claus will be happy to welcome young and old to the Galeries Lafayette Paris Haussmann Skatepark. Take your kids to the planet Elato and leave with the unforgettable memory of having taken a picture with Santa Claus… Enough to fully experience the magic of the end of the year celebrations.
-
From December 3, the Galeries Lafayette Paris Haussmann invites Santa Claus to the Santa's Studio in 5nd floor from the Coupole Store to the Children's area. The opportunity for young and old children to have their picture taken with him, in a breathtaking decor !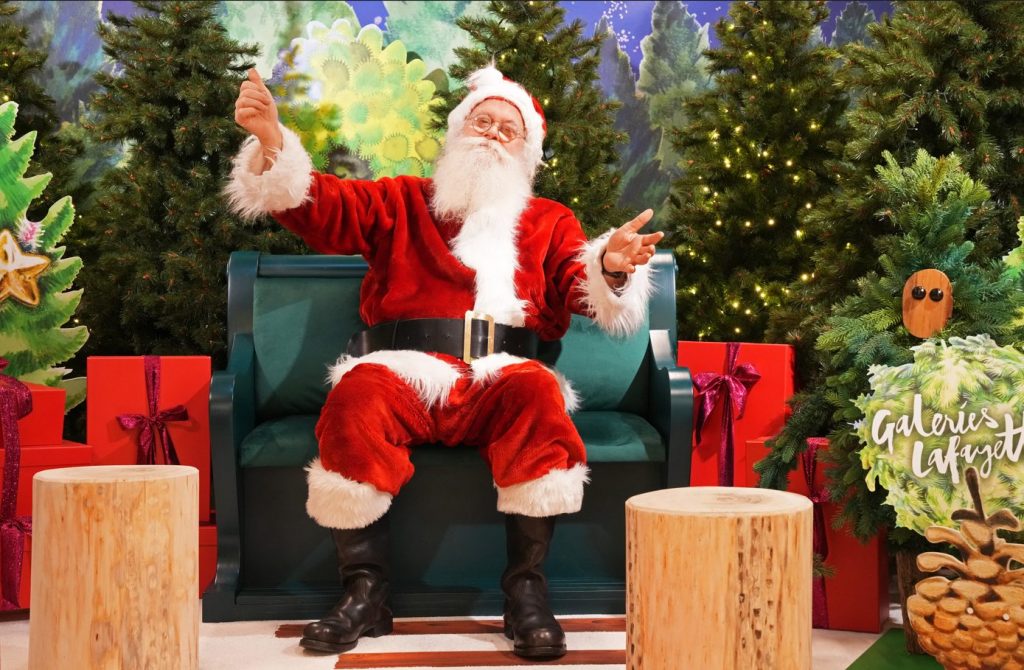 Once your mini-me have been immortalized, head to the 2 photo terminals to collect your photo (in 10×15 cm format).
Haven't had time to send your letter to santa claus ? In addition to being able to deliver it to him personally during your shoot, you can also drop your little darlings' end-of-year wishlist in his assigned mailbox, just next to the central cash desks on the 5th floor.
Every evening, his elves will come to pick up your lists, head to the North Pole workshops... His mission? Finish the delivery of gifts before December 25 in the morning!
Santa's Studio our Galeries Lafayette Paris Haussmann, 40 Boulevard Haussmann. Meet on the 5th floor of the Coupole store
Hours and prices of Santa's Studio
Meet Santa Claus from 11 a.m. to 19 p.m. Weekends from 03 to 18/12 from 11 a.m. to 19 p.m. as well as Wednesdays 7 and 14 December. Every day from Saturday 19 to Friday 23 December. On Saturday, December 24, Santa's Skatepark studio will be open from 10 a.m. to 18 p.m. Prices: €10 per photo (10x15cm), €5 from the 2nd photo purchased.