Celebrating its 30th anniversary this year, the Isabelle Langlois house has had a string of beautiful projects. After inaugurating a new showcase on rue Danielle Casanova a few months ago, she held an ephemeral pop-up store in the salons of the Ritz throughout the month of December… Focus on the creator of this fine French jewelery house.
-
The DNA of the house:
a precious, colorful and resolutely feminine style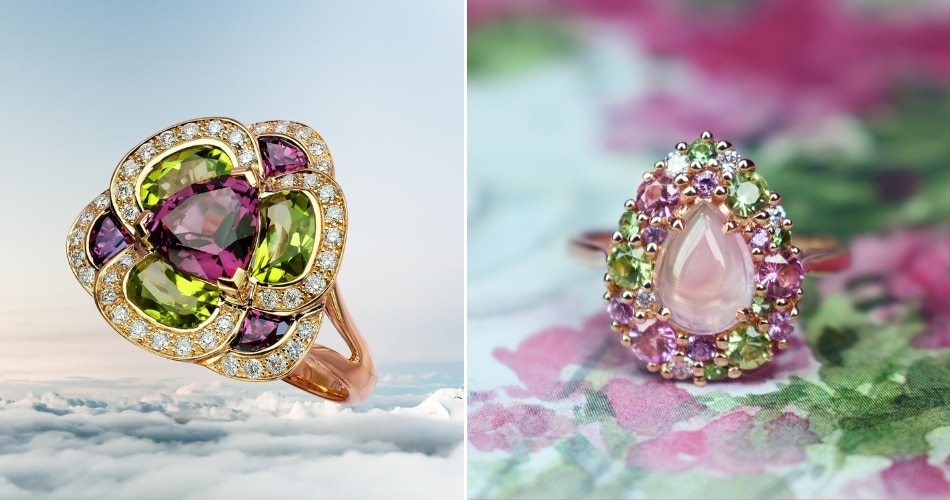 Respectful of a excellent know-how, the jewelery pieces signed Isabelle Langlois shine with joie de vivre and femininity. They are addressed to women of character, sensitive to beautiful stones as well as to the mixture of colors, signature of the House. Indeed, the one who is nicknamed the "jeweler of color" for her shimmering jewels with vitaminized reflections, takes great pleasure in juxtaposing them. This with the aim of recreating the subtle nuances sometimes of a bouquet of flowers, sometimes of a branch of coral or even of a butterfly wing.
end gemologist, Isabelle Langlois chooses only the most beautiful gemstones, among selections from around the world. His creations play with colors, lights and shapes from a range of more than 70 saved. His goal ? Make each piece of jewelry that she designs a real object of poetry...
-
My angel : an iconic collection and timeless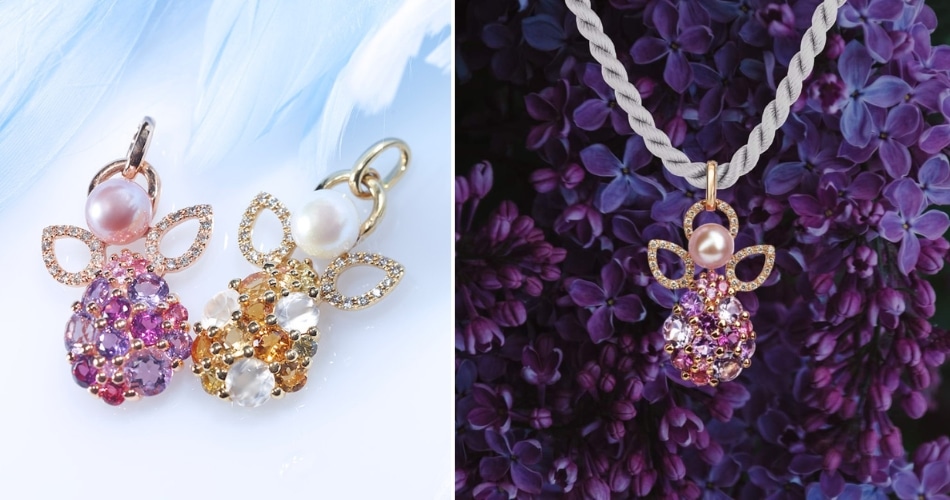 There are over 10 years now, Isabelle Langlois is inspired by the beautiful love story of a couple of friends to imagine a pendant in the shape of an angel adorned with its halo. This is the birth of the collection My angel, symbolizing the love that is able to overcome everything. Neither one nor two, fashionistas and other fashionistas passionate about beautiful jewelry appropriate it to offer it to themselves or their loved ones, raising the model to the rank of best seller of the season.
Animated by the eternal beauty of flowers, the Jeweler of color declines its Angels with beautiful colored stones which all display different properties. We therefore recommend that you opt for an Angel with a guide if you are looking for harmony and clairvoyance, a blue chalcedony for softness and peacefulness or even an Angel in pink quartz for those in need of appeasement and tenderness. For the rest, remember that the sapphir promotes inspiration and creativity, tourmaline promotes inner peace and topaz, Communication…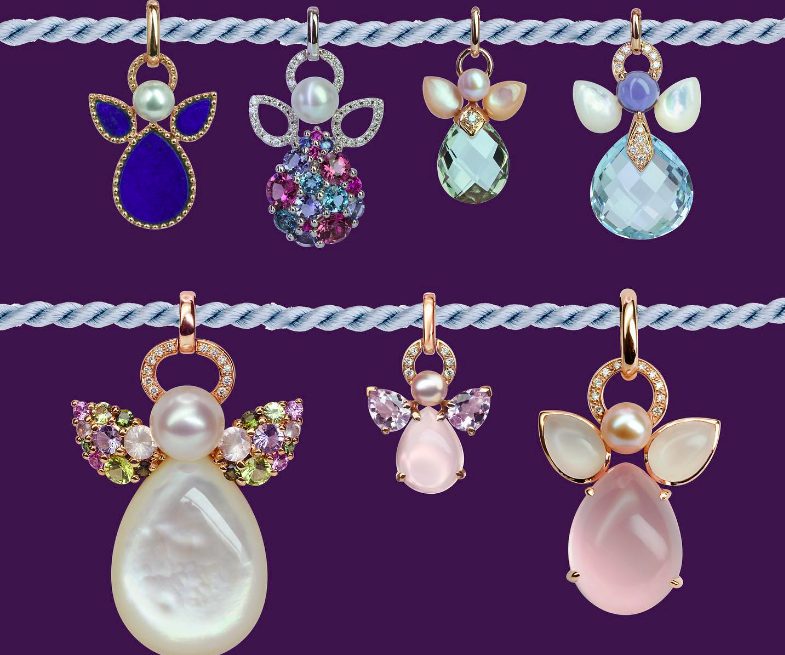 Over the years, the best-selling collection has continued to grow new models, small talismans made with different stones. The ultimate? Make a request for the realization of its tailor-made jewelry. Indeed you can choose the stone and the material you prefer but it will take several weeks of waiting before obtaining the jewelry of your dreams.
-
when she is not at the end of the world To meet her Japanese, American or even Chinese customers, Isabelle Langlois herself welcomes passers-by, loyal customers and fiancés who see their exclusive model born under her colored pencils.
Flagship of French jewelery, Isabelle Langlois is distributed to jewelers in France. But it is also present internationally, in more than 25 countries. Enough to promote French know-how beyond borders...
Isabelle Langlois, 29 rue Danielle Casanova, 75001 Paris. +01 (42)46