You can waite this little break all week, once the weekend arrives – like everyone – you can't find an original idea to occupy these days off. That's good, Paris Select has scoured the Parisian news to offer you the crème de la crème of fun and unusual activities. Here is a nice little program for this weekend.
-
Delight in the incredible Tea Time at Lutetia
At snack time, head to Lutetia to discover the incredible Tea Time imagined by Pastry Chef Nicolas Guercio. This is served every day under the superb colored glass roof of its restaurant, the Saint-Germain.
To start, you have to choose the hot beverage : coffee, Viennese chocolate, tea… then come two scones as desired, served with homemade cream and jams. On the side of savory creations, you will be entitled to a Croque des alpages with black truffle, a goat nougat, brioche with dried fruits as well as a lollipop of foie gras apple, lemon and spices. Finally, you will end this snack with a myriad of delicious pastries: chocolate and blood orange truffle, apple crumble and herbaceous sorbet, mango pistachio roll, Saint-Honoré Lutetia roll, the lemon Chausson and finally the Sprits of your childhood. One deliciously delicious moment to live with your loved ones.
Count €58 for tea time per person and €75 for the champagne version which comes with a glass of Veuve Cliquot.
Discover the best walks in the Saint-Germain-des-Prés district, to do after tea time, just here.
Hôtel Lutetia, 45 Boulevard Raspail, 75006 Paris. +01 (49)54
-
Schedule a Kobido massage at Maison Marignan
Imagined more than 500 years ago in Japan, the Kobido facial massage is none other than an ancestral massage with lifting effects. This invigorating and gentle treatment is a real choreography! It alternates smoothing, kneading, percussion, vibration, acupressure and stretching. The results ? It acts on the skin, muscle, bone, vascular and nervous systems by boosting cellular metabolism. This gives it a real anti-aging and lifting power. It releases toxins, reduces tension and drains, bringing general physical, emotional and psychological harmony.
If on an occasional basis, this massage promises a boost of radiance and relaxation, a more regular cure (1 weekly then monthly session) helps to slow down skin aging by firming the tissues and promoting the production of collagen.
House Marignan, 29 rue Bayen, 75017 Paris – 01 76 50 55 22. 110 euros for a one-hour Kobido massage.
-
Last weekend to admire « Parisian citizens" at the Carnavalet Museum
Come discover thehistory of feminism and women's rights in Paris. The oldest museum in Paris offers a real dive into the history ofemancipation of women, throughout the history of France. " Parisian citizens! » highlights the struggle of the French women. We can admire the struggles of the most famous Parisians for their rights: Olympe de Gouges or Gisele Halimi. You will therefore be able to admire unpublished images of battles, demonstrations and commitments, from the freedom of the city of the French Revolution to the obtaining of parity in politics in 2000. A story told through paintings, sculptures, photographs, films , posters, books and other clothes! Among these collector's items: the lock of hair of Marguerite Durand, feminist woman and founder of the newspaper The sling.
This exhibition therefore brings together the memory of the struggles for the emancipation of women around the history of feminism in Paris. Communards, suffragettes, pacifists, resistance fighters, groups of immigrant women or trade unionists… Everything is presented chronologically. We dive back into important moments in history such as the right to education, the right to vote or even access to artistic creation.
Or : 23 Rue de Sévigné, 75003 Paris.
When : From September 28, 2022 to January 29, 2023.
-
Brunch in Saint-Germain-des-Prés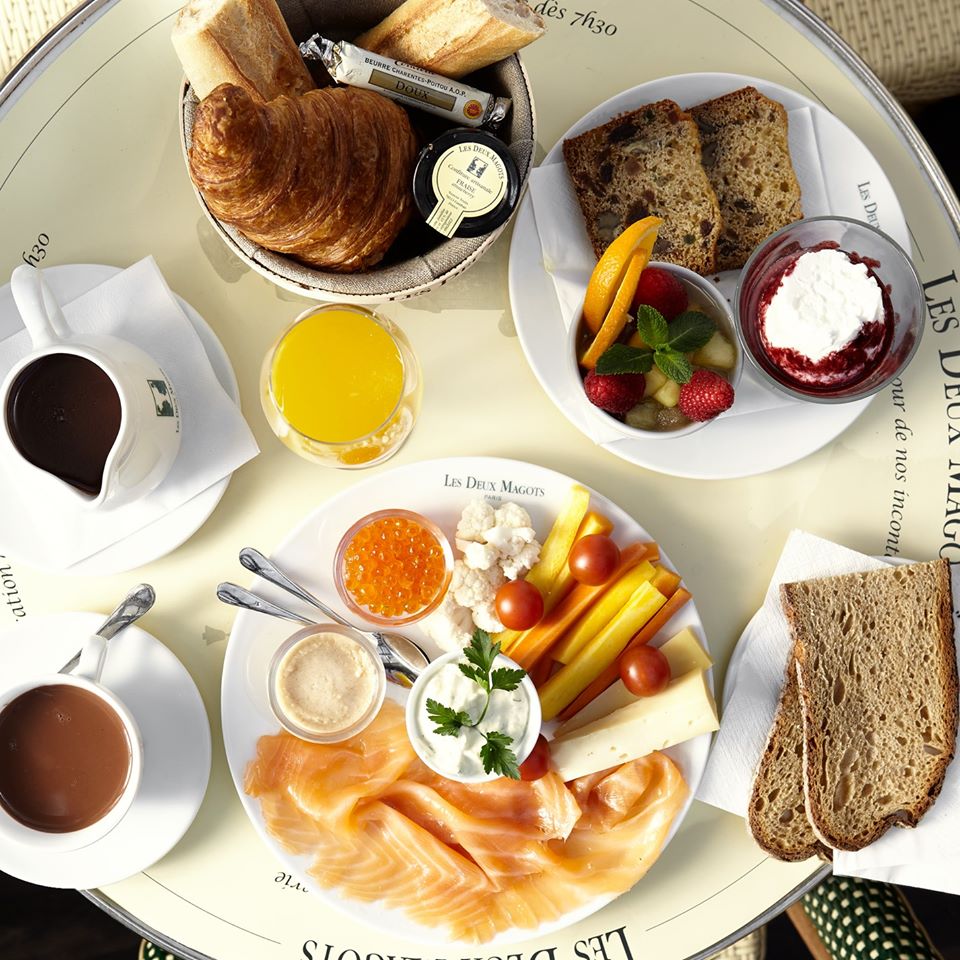 The most coveted brunch in Saint-Germain-des-Prés is nothing else that that of the Deux Magots, on their large terrace. Served between 10:30 a.m. and 15:30 p.m., you can choose between the Saint-Germain brunch or the Marin brunch. Thus, both offers include a hot beverage renewable once squeezed juice (orange, lemon or grapefruit), the baker's basket including two pastries and sandwiches, butter, homemade jam and honey, crudités to eat accompanied by their white cream with herbs, Comté and Saint-Nectaire cheese as well as a sweet plate of sweets… All the information on the Deux Magots brunch, here.
Les Deux Magots, 6 Pl. Saint-Germain des Prés, 75006 Paris
-
To adorn yourself with the gloom of winter and give yourself a boost :fhave a vernissage at Coiffirst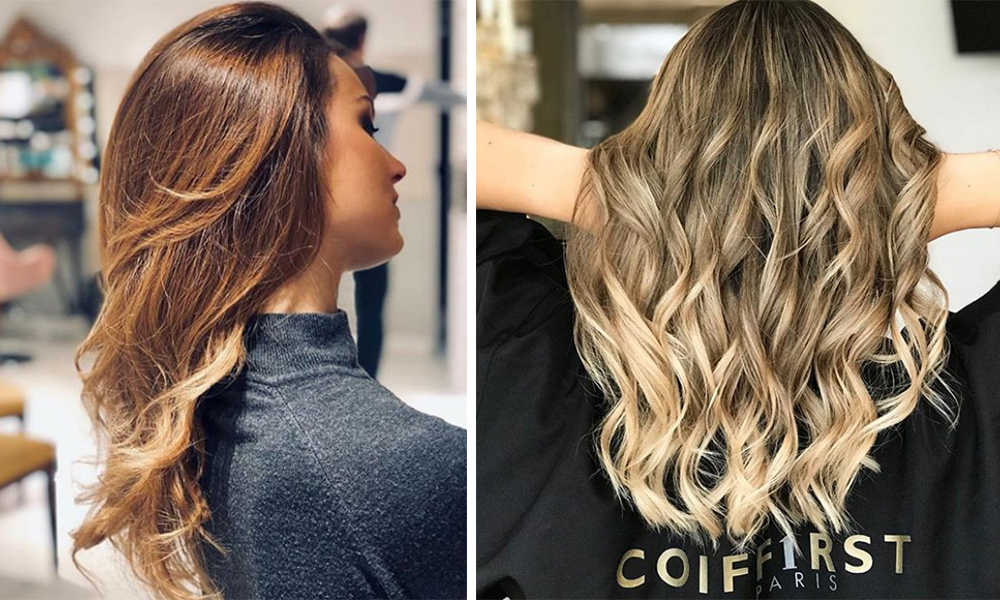 Beyond a hairdressing salon, Coiffirst is a true state of mind! We go there for the good vibes and the feel good effect which emerges from now on 10 sublime Parisian salons, recognized as the most beautiful in the world. The cups that lavish Eric Pfalzgraf and its acolytes are precise and ultra-tidy. With techniques specific to the house, the experts work the material for a glamorous and very natural effect... They also offer the "picking" cut, coloring and varnishing of the hair.
Coiffirst, all the Parisian addresses on www.coiff1rst.com
-
Cocoon in front of Mercredi, the series everyone is talking about with a Comptoir des Mers seafood platter
Le Comptoir des Mers is one of the few seafood restaurants to offer the home delivery service. A real added value that will bring a little iodized touch to your Netflix & Chill evenings of the cool season! Well settled in front of Wednesday, you can enjoy oysters, lobster, whelks and other shrimps, accompanied by shallot sauce and homemade mayonnaise… Everything is delivered ready to taste ! The lobster claw is pre-cracked, the oysters are opened, the whelks are delivered with their peaks… All you have to do is treat you.
Le Comptoir des Mers, 1 rue de Turenne, 75004 Paris. 01 42 72 66 51
-
Go to the contemporary art exhibition Art3fparis
From January 27 to 29, 2023, the art3f fair will be held at Paris Versailles Exhibition Center, for a moment of sharing with artists and gallery owners. The 10th edition of this artistic event will bring together emerging artists as well as renowned signatures, in a relaxed atmosphere.
Parisians' appetite and taste for art, the expertise and power of its many collectors and the vivacity of its cultural commitment make the Porte de Versailles the perfect place for an international contemporary art fair that is both qualitative and accessible. Come and experience 3 days of celebration around the art of living!
Paris Versailles Exhibition Center, 1 Pl. de la Pte de Versailles, 75015 Paris
-
-
You will like also: