February 14 is fast approaching! Offer a jewelry is an eternal safe bet, we tell youonc identified our 5 favorite designers to find your Valentine's Day gift... You will find sublime pieces, as sophisticated as you can wish.
-
Isabelle Langlois
Respectful of a know-how of excellence, the pieces of jewelery signed Isabelle Langlois shine with joie de vivre and femininity. They are aimed at women of character, sensitive to beautiful stones as well as to the mixture of colors, the signature of the House... Indeed, the woman who is nicknamed the " jeweler of color " for his shimmering jewels with vitamin reflections, takes great pleasure in juxtaposing them. Her creations play with the colors, lights and shapes of a range of more than 70 gems.
For Valentine's Day, Isabelle Langlois offers several great creations ideal. First, the iconic collection 'My angel'. It comes in a trio of precious jewels, adorned with a stone in the colors of passion: garnet. We then discover exquisite little angels dressed inyellow gold. You can choose to wear it curled in the hollow of the neck with the pendant, slipped on your finger in the form of a ring or sublimating your face with the pair of earrings. These sensually round cherubim will be tender messengers, declarations of love all on their own...
The Collection'Heart Asset', one of Isabelle Langlois' firsts, is also perfect for Valentine's Day. The emblematic romantic-looking pendant is available here in different sizes and in several materials: white gold, pink gold or yellow gold. Subtly openwork arabesques with sensual curves, this love of pendant in the shape of a heart will accompany the most beautiful statements.
Finally, our favorite creation is nothing else that the bracelet 'Love letter'. Romantic at will, this jewel takes the form of a delicate envelope carved in a white mother-of-pearl plate. Shimmering subtly under the effect of light, it is associated with an adjustable silky cord and sealed with a garnet heart set in yellow gold.
In the digital age, where love letters written by hand on beautiful paper are becoming increasingly rare, Isabelle Langlois restores its letters of nobility to these magical moments experienced by our mothers and grandmothers who were waiting patiently the mail of their beloved. Stored neatly in a box, it could be re-read at will... As precious as a love letter, this jewel slips onto the wrist in all delicacy...
Isabelle Langlois, 29 rue Danielle Casanova, 75001 Paris. 01 42 46 75 00
-
Mexico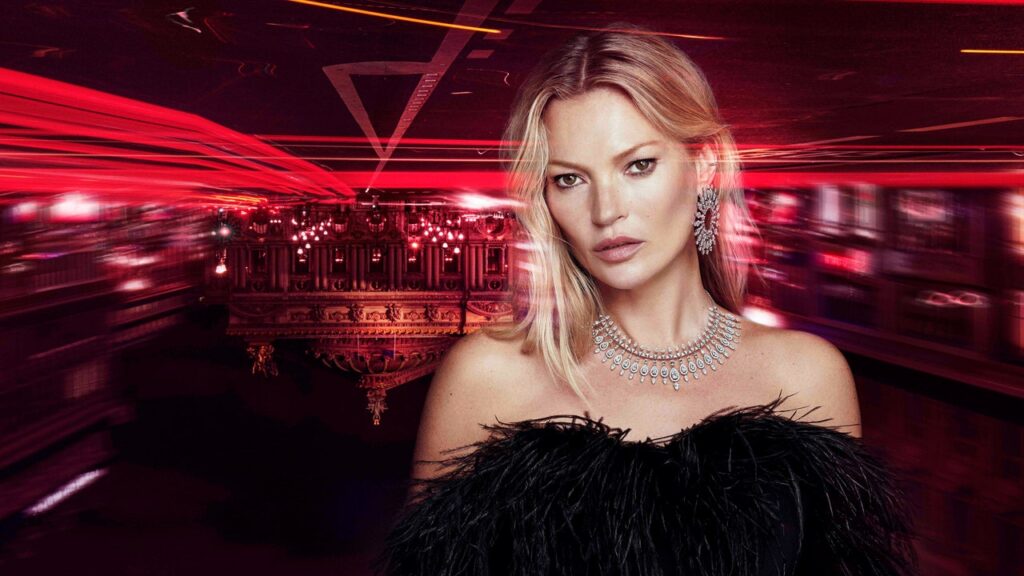 Beyond honoring the diamond, Maison Messika celebrates women through precious and refined collections... only one objective: to sublimate feminine curves. The brand's iconic collection? LuckyMove. This new line is made up of medals, turned into real lucky charms, talismans and other charms. A sexy collection whose attraction is based on the contrast between the softness of the medallions and the strength of the geometric design of the Move motif... These jewels can be worn in multiple ways: short or long chain version, in accumulation or alone on the skin for a style more discreet… So many possible variations that make the Messika woman modern and radiant. For Valentine's Day, here are our 3 favorite creations by Messika.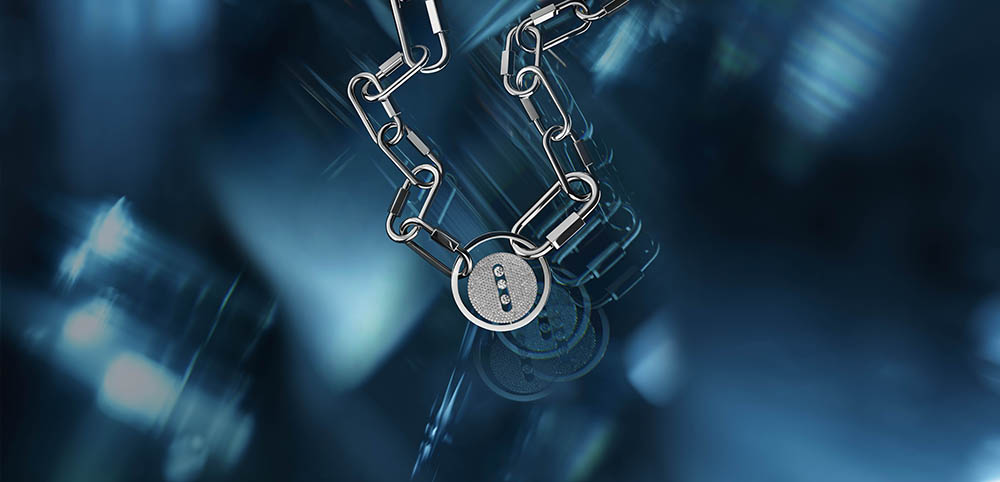 -
Perseus Paris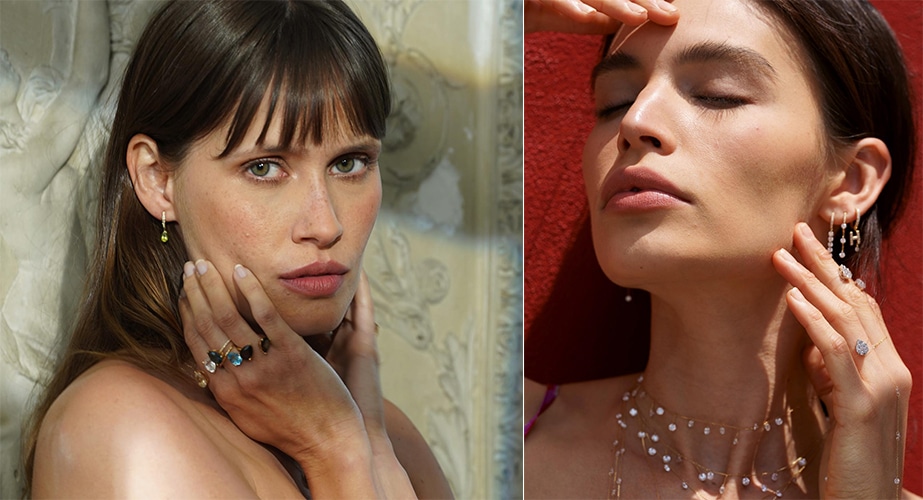 A young French brand founded by Nawal Laoui, Persée Paris is modernizing jewelery with, in particular, pierced diamond jewellery... Inspired by Persée, an illustrious character from Greek mythology, the eponymous brand unveils jewelery creations with elegant and modern lines. The founder is passionate about jewelry. Nawal Laoui imagines pieces that borrow as much from the world of contemporary art as from the mythological heritage. Wishing to reveal all the authenticity of the stone and the raw material, Persée offers a bare diamond, without setting, which always reveals more of the brilliance and brilliance of the stone. We love these sober, refined and delicate jewels, precious while being easy to wear on a daily basis.
-
Elise Tsikis
Now based on rue du Bac, Elise Tsikis offers jewelry with Greek-French influences, the very origins of this young stylist by training. Since the launch of her brand in 2014, she has been able to create a place for herself and establish her poetic creations in the world of jewelry. After the success of the immaculate natural materials and the beach trophies that punctuated its summer collection (a favorite for the shell jewellery, to be worn all year round!) it is a sweet feminine nostalgia, inspired by the work of the artist Alphonse Mucha, who cradles the autumnal influences of Elise Tsikis. Pieces that always tell a story...
-
Djula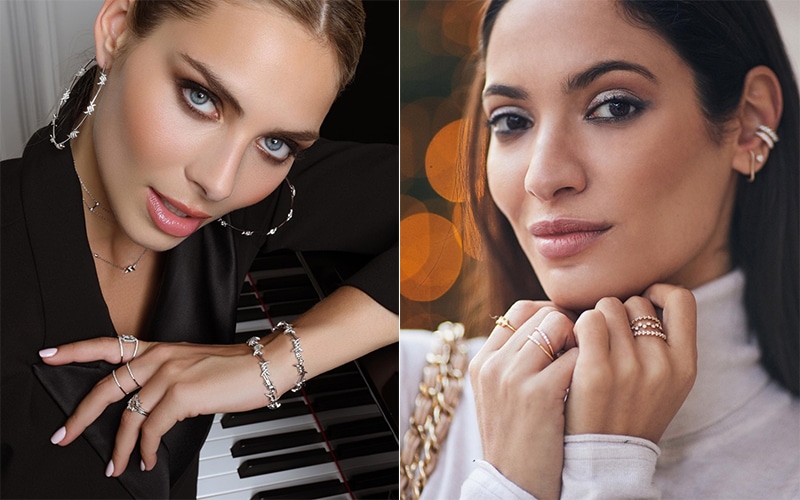 A young Parisian house, Djula quickly established itself as a benchmark in the industry thanks to its superb ethical jewellery. Collections that take up the codes of traditional jewelry, while following the latest trends to the letter. Beyond these codes, the spirit of this jewelry store is that of a young Parisian house that sets trends while adopting an ethical approach. Indeed, Djula undertakes to know the origin of the precious stones of its jewels. The house has decided to choose only those from conflict-free areas.
This responsible choice is in line with the brand's attention to not employing young children. Quality is also one of the important values ​​of the house. Djula only uses 18 carat gold and diamonds of exceptional beauty, which will then be cut in the shape of a 'pear', 'marquise' or 'baguette'.
-
You will like also: