Opened in 1981, this family address for two generations located in the west of Paris, quickly became unavoidable. Chez Thai Culinary Adventure discreet and playful, has forged a solid reputation with a neighborhood clientele. It is also very popular for business lunches.
Stephane Su, boasts a fine career in the luxury sector and several years spent in Shanghai, trained in cooking at the prestigious Ferrandi school. Following this, he took over the reins of his parents' restaurant, where he spent his afternoons on his way home from school.
He gathered there today, a team of fourteen people, all from Thailand, from the chef to the diver.
-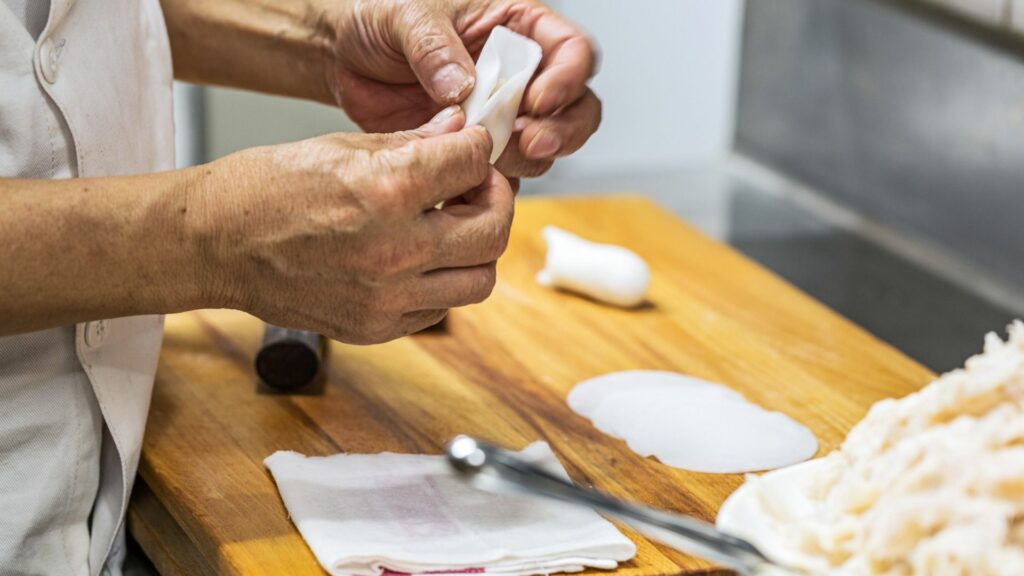 -
Authentic, colorful and tasty cuisine
Chez Thaï offers as many fragrant, colorful and often authentic cuisines, which make our senses and taste buds travel. More oriented towards Thai gastronomic heritage, the recipes mix various influences from Southeast Asia, such as those from Vietnam, Hong Kong or certain regions of China. They weave a real bridge between its different cultures and merge wonderfully.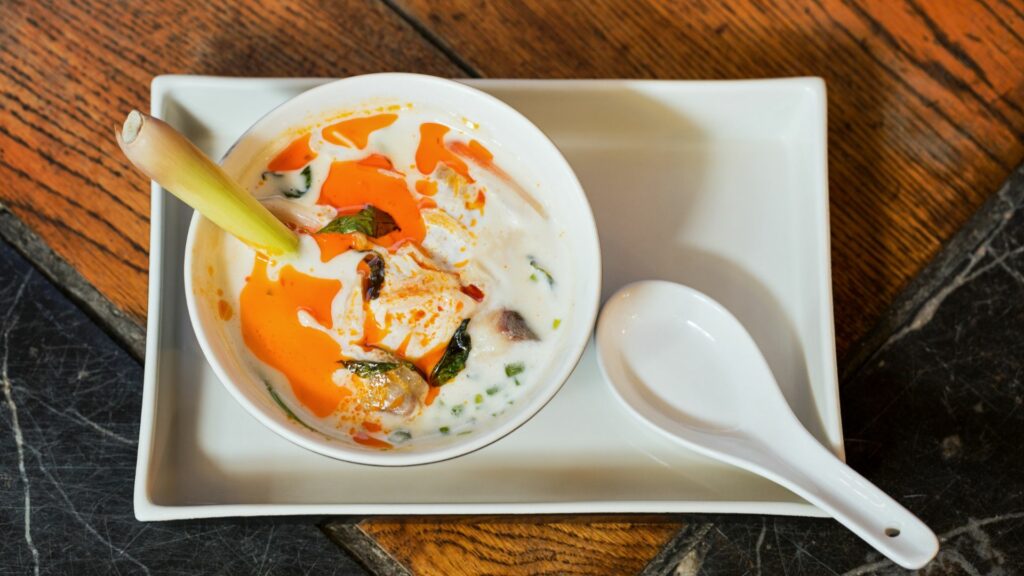 All the dishes are of great finesse and the menu, with its apparent simplicity, is resolutely generous et remarkably executed.
The entries are a range of colors : fragrant soups, papaya salad, satay skewers. Dim sum, small Cantonese steamed bites, are also honoured. Light, they have a unique taste!
Lemongrass, Thai basil, red curry, peppers… enhance the flavors of the shrimp, beef and pork that make up the dishes. THE chef's recommendations are to be discovered, such as the crab claws sautéed in dark soy sauce, the spring rolls with fine duck stuffing, or the prawns in spicy devil sauce. But also the unmissable scallops with fragrant mushrooms, stuffed crab, and black cod with ginger. These traditional recipes of great freshness offer an explosion of flavors in the mouth.
The Crying Tiger iconic dish, is one of the essentials. It is prepared according to the rules of the art, with Wagyu beef which includes several Japanese breeds including the famous Kobe beef.
An exceptional marbled meat, the best in the world it seems!
The desserts are essentially made from fresh fruit and coconut, low-sweetened dishes that are appreciated for their subtlety and simplicity. The menu is accompanied by a selection of wines, which solve the equation of perfect table and go well with the kitchen.
-
A soft and elegant place
Each table is nicely lined, in a soothing and refined decor. The room combines light wood and subdued light. The elegant and delicate crockery is harmoniously arranged.
If you haven't heard of it, it's time to discover this gastronomic address. Chez Thaï mixes the subtle flavors of Asia with great finesse and audacity, and offers a real journey.
The restaurant is open all week and on Saturday evenings. It also offers take-out.
Chez Thaï: 4, rue de L'église – 92200 Neuilly-sur-Seine
Book now : www.restaurantchezthai.com
-
You will like also: