Escape for a weekend and share unique moments with your family. Failing to leave during school holidays, a weekend of 2 or 3 days can easily be organized. Discover many theme parks and amusement parks to experience thrills and create unforgettable memories. Here are some ideas of destinations for family fun!
-
Oceanopolis – Brest
Oceanopolis-Brest is a National Center for Scientific Culture dedicated to the ocean. Take your children to discover themarine world and the many species that inhabit it. Océanopolis is not a simple aquarium. Designed by scientists, the center is in permanent contact with researchers from all over the world.
Throughout the year Océanopolis offers a rich and diversified program highlighting different marine ecosystems. In order to better understand the diversity of the marine universe, you can explore three pavilions (Brittany, tropical and polar), reconstruction as close as possible to reality in order to make visitors aware of the protection of its biodiversity. Your children will be amazed by the 10 animals who populate the 77 aquariums of the Center. This is the perfect opportunity to introduce them to rare species.
Océanopolis – National Center for Scientific Culture – Marina du Moulin Blanc, 29200 Brest
Futuroscope
If you and your kids love technology, this park is for you! THE Futuroscope is a technological and scientific leisure theme park. After a month of annual closure, the park reopened its doors in early February with major new features. New attractions, new hotel and the upcoming construction of a water park. It is the destination that will delight young and old alike. Go with family or friends to enjoy the many attractions, shows and activities of the park.
Between the Aerobar, the Upside Down House or even the Rescue Academy, all these attractions are fun and appropriate to younger people. Your children will be delighted to learn while having fun.
The Futuroscope, Avenue René Monory, 86360 Chasseneuil-du-Poitou - +05 (49)49
-
Europa-Park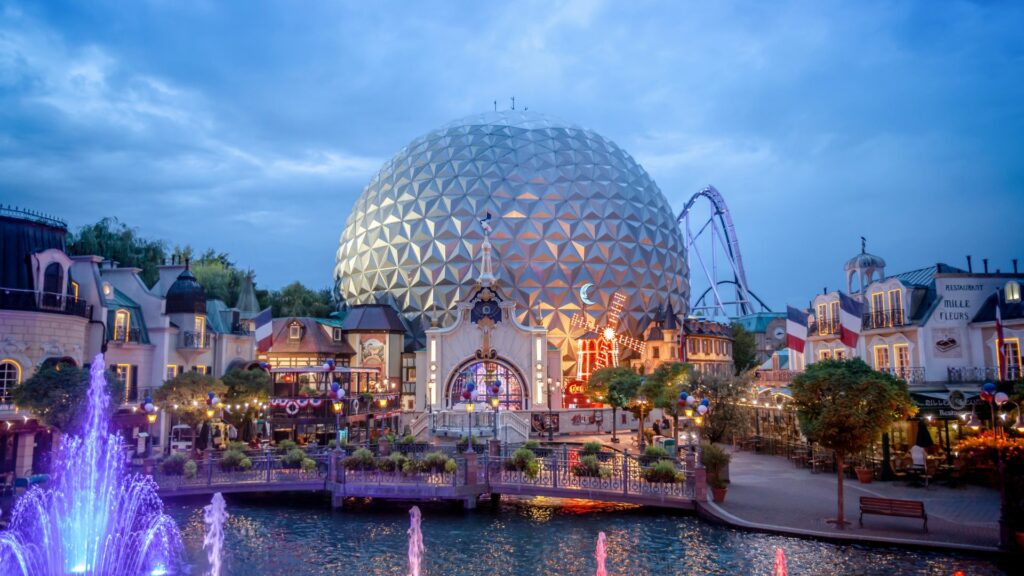 Cited as one of the best amusement parks in the world, Europa-Park is a paradise for thrill seekers. It's more than 100 rides whose 13 rollercoasters and many shows and entertainment that await you during your visit. Whether you are with young children or teenagers, everyone will find what they are looking for.
If you're more into water attractions, you can venture to A roll, the Europapark water park. It's more than 32m000 of swimming pools, 49 slides, 2 pool bars and Nordic themed areas.
In order to make the most of the 95ha of the park, do not hesitate to count two days in order to be able to do all the activities. You can stay on site in one of the awesome hotels of Europa-Park. Impressive decorations, spas, swimming pools and themed rooms, the hotels are attractions in themselves.
Reopening of the park on March 25, 2023 – Europa-Park – 77977 Rust – Germany
-
Puy du Fou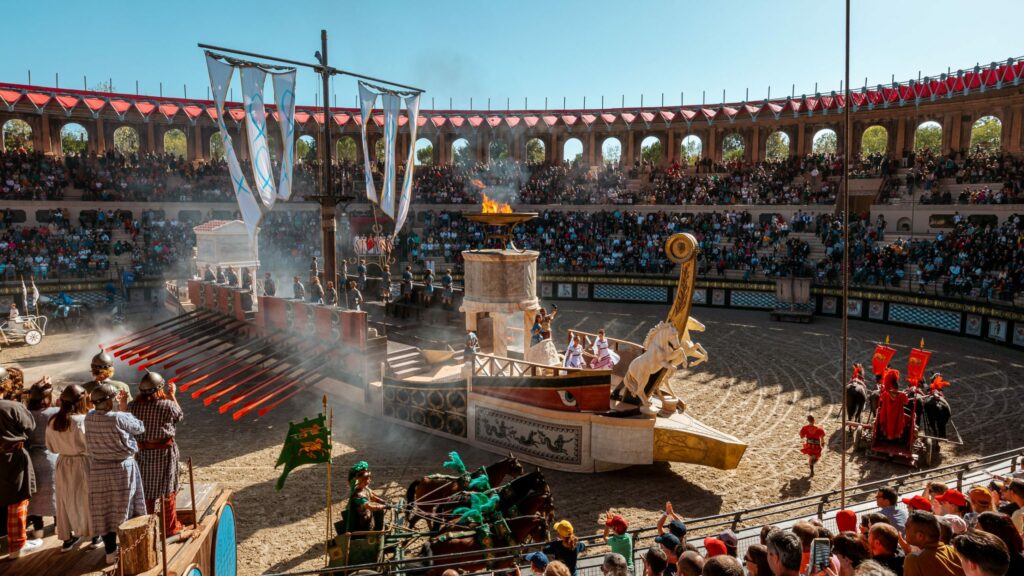 The ideal break for living a timeless experience ! We no longer present the Puy du Fou, voted best theme park of the world. Indeed, this amusement park offers an explosion of incredible shows and thrilling attractions for the whole family. Travel through the ages and the history of France in this superb park full of greenery.
Puy-du-Fou has made it its mission to bring its visitors back to life different eras from the Gallo-Roman era, the year one thousand through the Middle Ages and the Renaissance. Wander among the reconstructions of villages, staging and shows gladiators, vikings or even knights. It is the ideal place to discover the trades and lifestyles of the time in an exceptional setting. To end the day in style, the evening show will amaze you. Cinescenie is an incredible show bringing together 2 actors on a 23 hectare stage. It's 1h30 of staging lights, 3D projections and fireworks. Something to mark your spirits and leave with stars in your eyes! A change of scenery and a great thrill guaranteed!
Le Puy-du-Fou, 85590 Les Epesses
-
Beauval ZooParc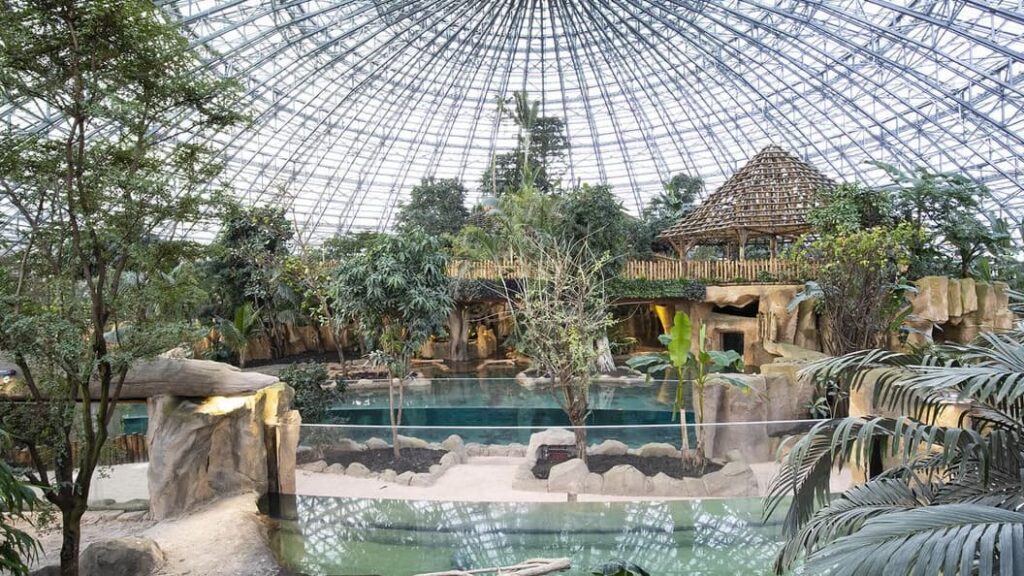 For animal lovers, go to Beauval ZooParc. This large park of 44 hectares, located in the Centre-Val de Loire is one of the most visited in France. Discover biodiversity and its wonders. Stroll through around twenty reconstituted territories in the middle of a few 800 species wild animals, primates, birds, reptiles, fish and aquatic mammals. Introduce your children to animals as they have never seen them! Natural parks, reconstructions, aquariums, entertainment and shows are on the program for your days at the ZooParc.
Le animal welfare is a major element for the ZooParc de Beauval. Their environment is reconstituted as close as possible to their natural habitat in order to offer them a peaceful and pleasant environment. You will have the pleasure of discovering protected species that you can't see anywhere else.
In order to make the most of your visit, 5 hotels are present around the park. The hotels that are accessible on foot immerse you in fascinating universe such as that of China, Indonesia or even Mexico. A real treat for the whole family!
ZooParc de Beauval, Avenue du Blanc, 41110 Saint-Aignan
-
-
You will like also: