The Paris Select editorial team invites you to discover the favorite addresses of Chef Maxence Barbot! Now pastry chef at Shangri-La in Paris, the 32-year-old young man stands out for his high-flying creations. They notably allowed him to be vice-champion of France for dessert in 2013. He has also proven himself in the kitchens of two of the great Parisian palaces, the George V and the Plaza Athénée. He quickly differentiated himself with the creation of original, aesthetic and audacious desserts.
« Today, with my past experiences, my creativity and my passion, I start full of enthusiasm and energy within this beautiful House that is the Shangri-La Paris. announced Maxence on his arrival at the palace.
-
A restaurant to trust?
Villa9Tois – Chef Camille Saint-M'leux
Villa9Trois – 71 Rue Hoche, 93100 Montreuil
-
A pastry where to enjoy?
Gilles Marchal
Gilles Marchal pastry shop – 9 Rue Ravignan, 75018 Paris
-
A market to advise?
Escudier at Boulogne Billancourt
Escudier Market – 9 Bd Jean Jaurès, 92100 Boulogne-Billancourt
-
A Parisian place that inspires you?
All of Paris inspires me!
-
A popular ballad?
Seguin Island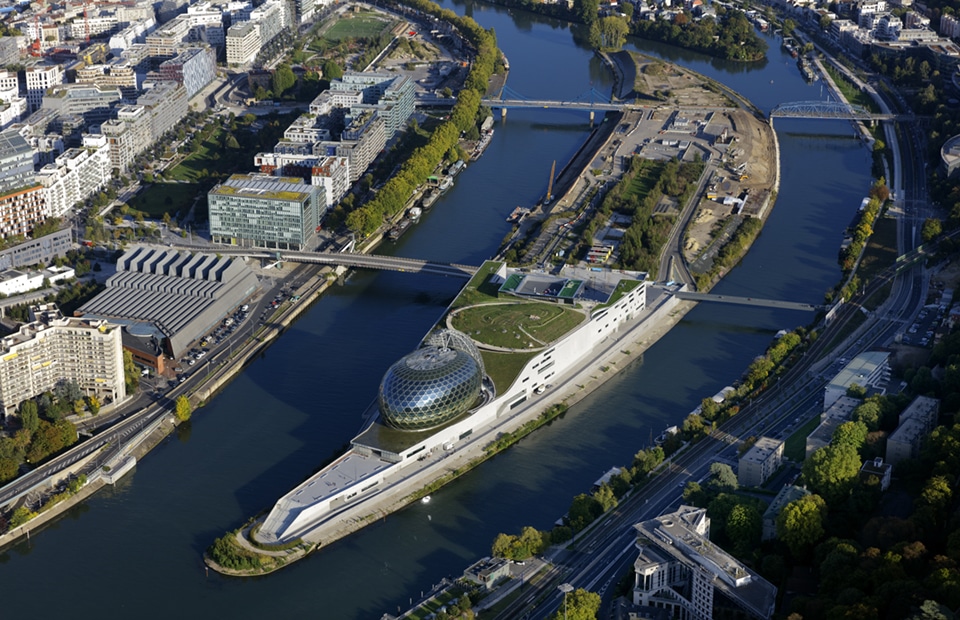 -
A beloved Paris Bridge?
Debilly footbridge, very romantic with a view of the Iron Lady
Debilly Footbridge, 75007 Paris
-
An esteemed bookstore?
Gourmet bookstore
Gourmet bookstore – 92-96 Rue Montmartre, 75002 Paris
-
A favorite museum?
Quai Branly Museum, conducive to travel and cultural discovery
Quai Branly Museum – 37 Quai Jacques Chirac, 75007 Paris
-
A neighborhood where to chill for a day?
Marsh
-
A garden where you can relax?
Buttes Chaumont
-
An art gallery where to stroll?
Perrotin Contemporary Art Gallery
Perrotin Gallery – 76 Rue de Turenne, 75003 Paris
-
A stylish fashion address?
Galeries Lafayette, an emblematic address in Paris
Galeries Lafayette Haussmann – 40 Boulevard Haussmann, 75009 Paris
-
A typical outfit to captivate?
The pastry chef's jacket always has its effect 😉
-
-
A perfume house to discover?
Nose Paris
Nose Paris – 20 Rue Bachaumont, 75002 Paris
-
A spa where you can pamper yourself?
Chi, Le Spa, the well-being address with its unmissable rebalancing massage
Chi, Le Spa – Shangri-La – 10 Av. d'Iéna, 75116 Paris
-
A wine merchant for nuggets?
Wine and Co. (Boulogne Billancourt)
Vin et Cie – 47 Rue Escudier, 92100 Boulogne-Billancourt
-
A bakery to enjoy?
The French Bastards
The French Bastards Saint Ferdinand – 35 Pl. Saint-Ferdinand, 75017 Paris
-
A confectioner to return to childhood?
Le Bonbon au Palais, so regressive!
The Candy at the Palace – 19 Rue Monge, 75005 Paris
-
A place to take the kids?
The Jardin d'Acclimatation, a leisure park that has existed for over 150 years!
Bois de Boulogne, Rte de la Prte Dauphine to the Prte des Sablons, 75116 Paris
-
If you want to taste the creations of Maxence Barbot, go to the Bauhinia.
The Bauhinia, The Shangri-La, 10 avenue d'Iéna, 75 116 Paris