Passionate about high gastronomy and the sweets of pastry chefs, Romain Santoni, has tested the most beautiful Parisian tables. In particular the tea rooms of the major hotels and palaces of the capital. He tells us his 10 best addresses to enjoy a high-end tea time. Here is his Select list of his greatest taste emotions.
-
1/ The Ritz Paris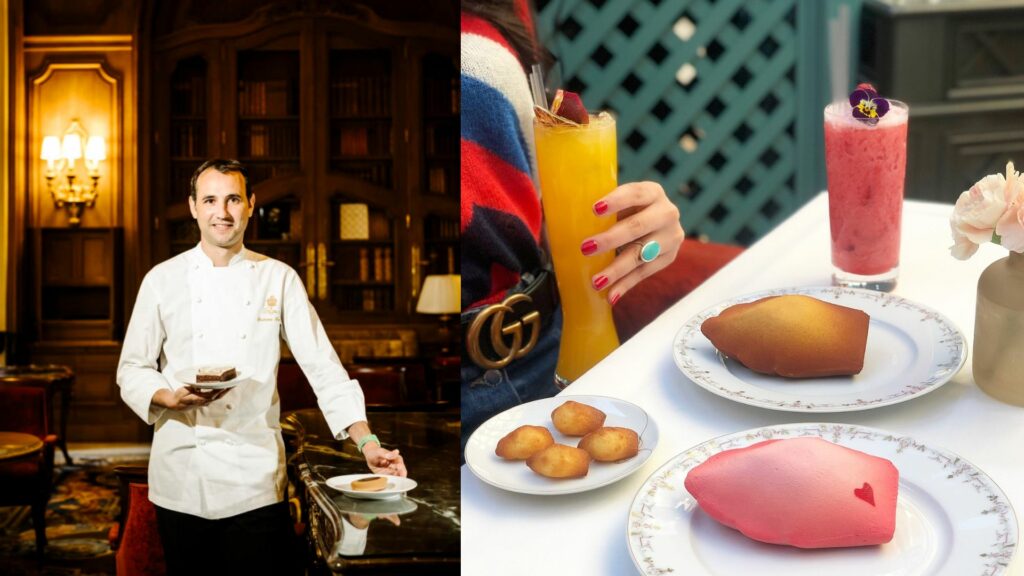 Distinguished and captivating, the soul of the Ritz amazes me as much as its revisited sweets of yesteryear. Chef's desserts Francois Perret blend in perfectly with this idyllic setting.
The Ritz Paris – 15 Pl. Vendôme, 75001 Paris
-
2/ The White Horse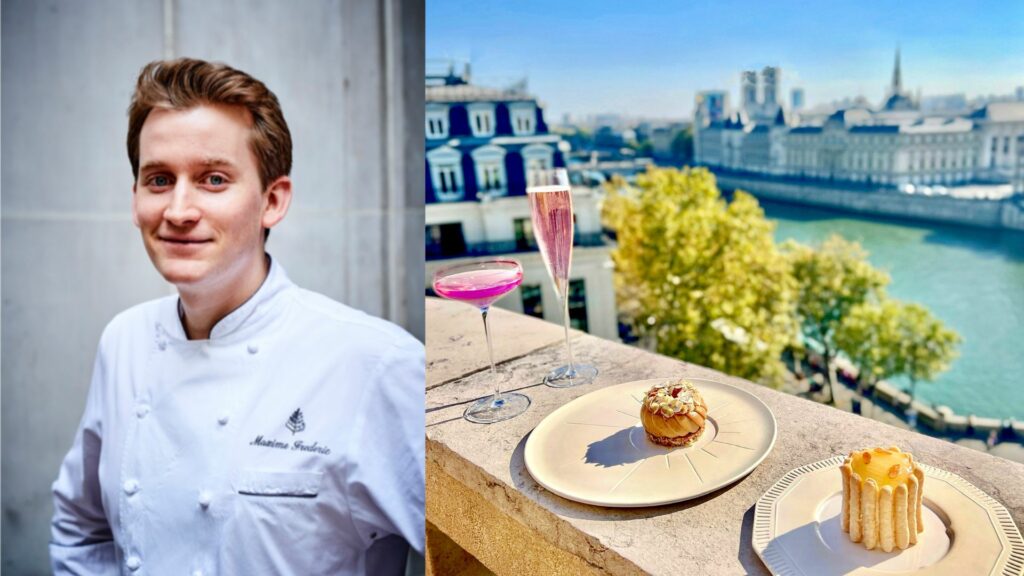 A thoroughbred that takes us at high speed towards happiness, from the Pont-Neuf to the sky of Paris. The wonders of the Chef Maxim Frederic stand out for their perfection, up to LV Dream.
Cheval Blanc Paris – 8 Quai du Louvre, 75001 Paris
-
3/ The Four Seasons George V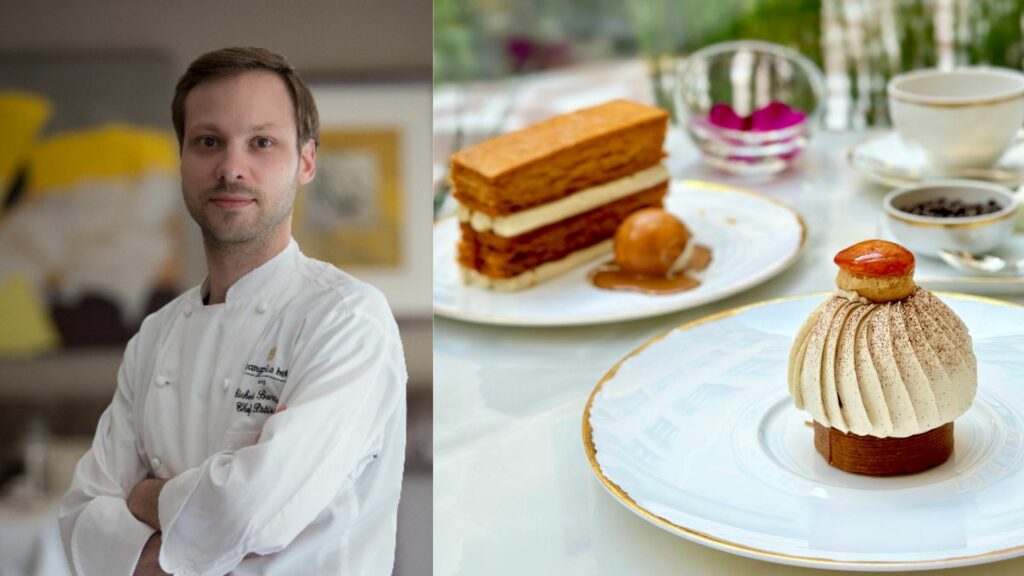 Incredible decorations that change with the rhythm of the four seasons. If Jeff Leatham whispers stories to the flowers, then the Chief Michael Bartocetti offers us heart balm.
The Four Seasons George V – 31 Av. George V, 75008 Paris
-
4/ Le Bristol Paris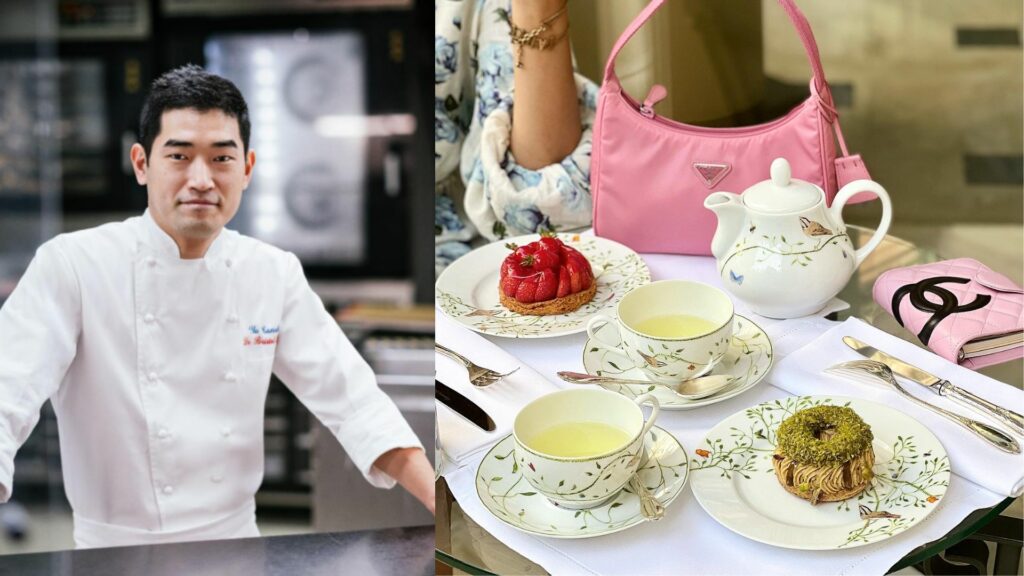 Exotic both by its calm and its atmosphere, the French garden is this little corner of paradise that we adhere to. Can't wait to discover the Chef's pastries Yu Tanaka.
Le Bristol Paris – 112 Rue du Faubourg Saint-Honoré, 75008 Paris
-
5/ Le Meurice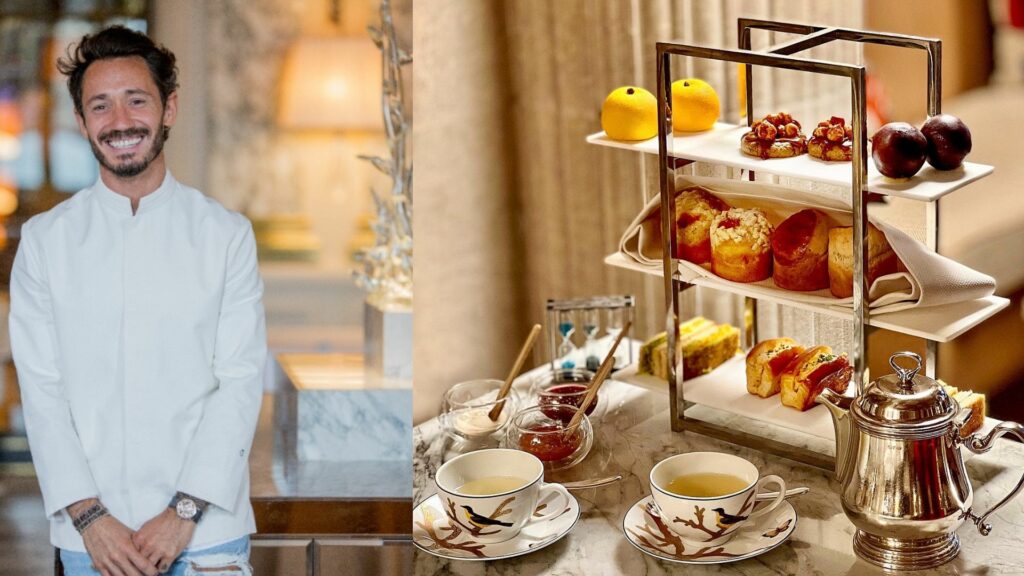 Elegant and refined like the Chef's famous fruits Cédric Grolet, this palace is a concentration of warmth and cheerfulness.
A meticulous masterpiece down to the details of its ceiling.
Le Meurice Paris – 228 Rue de Rivoli, 75001 Paris
-
6/ The Shangri-La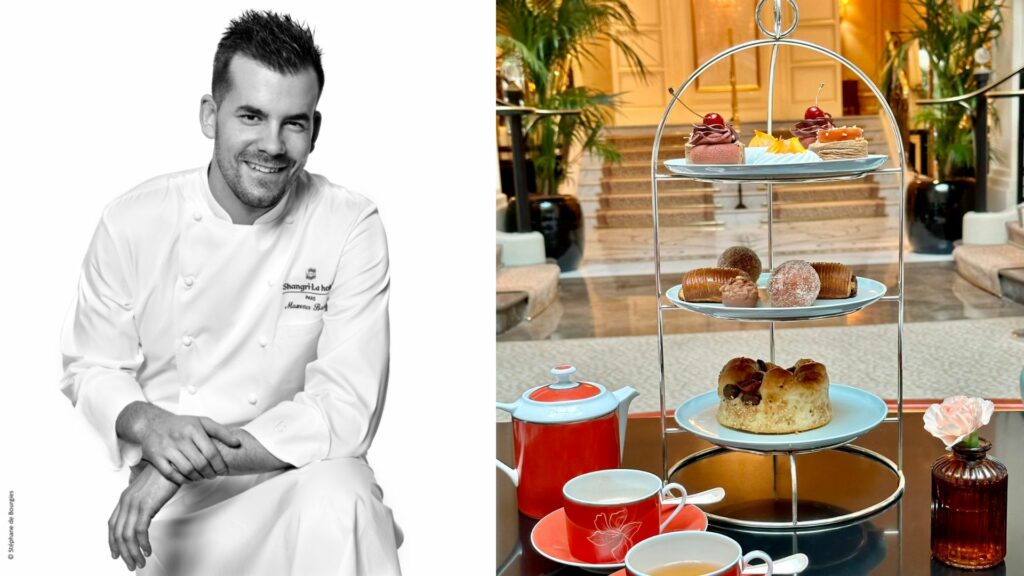 Always this impression of being plunged back into the "Lotus Bleu", where the regressive creations of the Chef Maxence Barbot transports us cheerfully to happiness.
The Shangri-La Paris – 10 Av. d'Iéna, 75116 Paris
-
7/ The Royal Monceau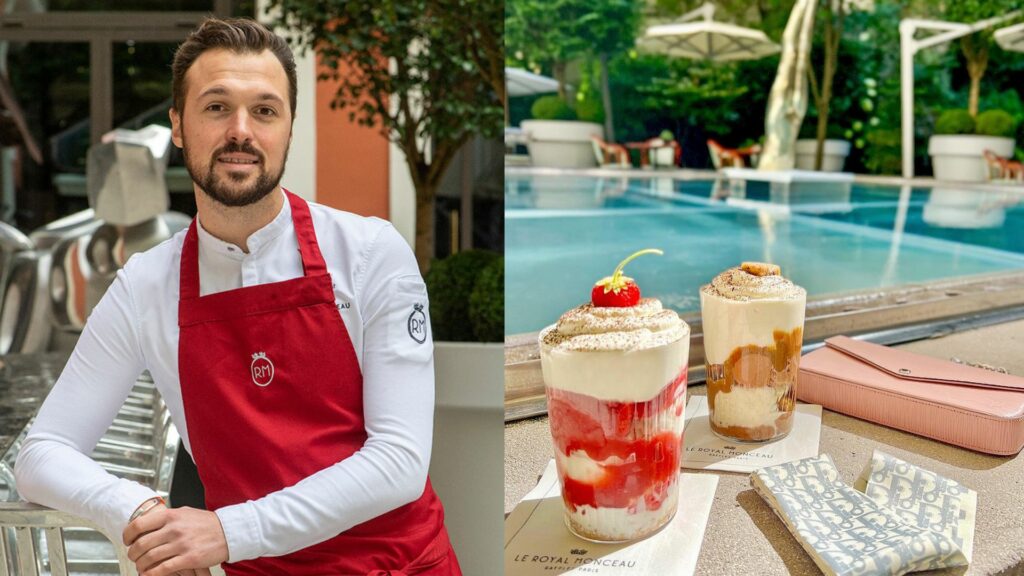 This Parisian hotel lives up to its name, it is quite simply royal. The crown for the Chief Quentin Lechat, the throne for Nobu Matsuhisa, and vice versa. A majestic and gourmet know-how.
The Royal Monceau – 37 Av. Hoche, 75008 Paris
-
8/ The Peninsula Paris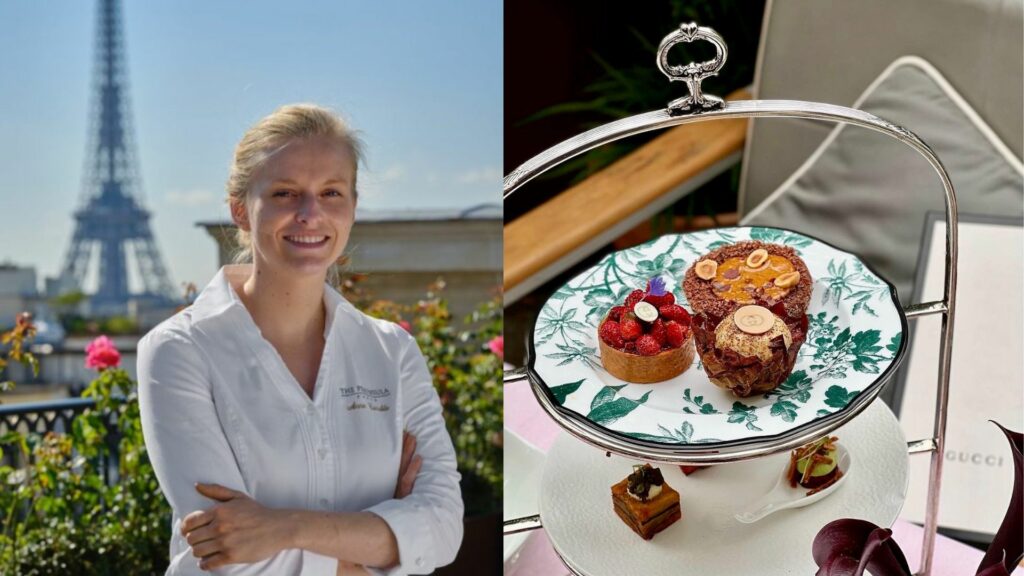 Imposing lions at the entrance, a delicate slender white bird, the apotheosis of grandeur between classicism and modernity. The Chef Anne Coruble fascinates us with its novelties.
The Peninsula Paris – 19 Av. Kléber, 75116 Paris
-
9/ The Plaza Athénée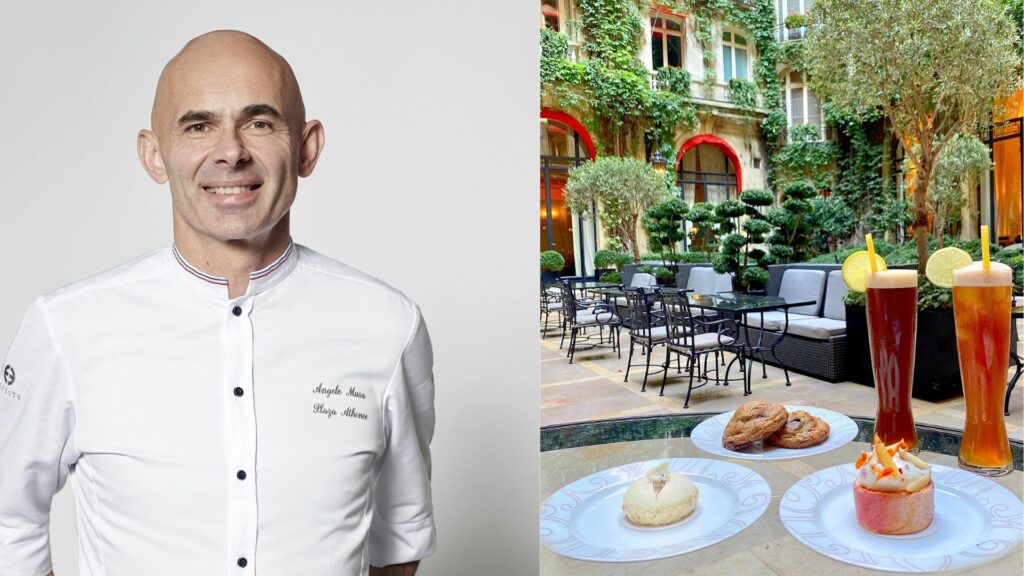 Recognizable by its red geraniums and impeccable service, this is the place to be for haute couture. Chef's desserts Angelo Musa flowing in at the rhythm of the ark.
The Plaza-Athénée Paris – 25 Av. Montaigne, 75008 Paris
-
10/ Hotel de Crillon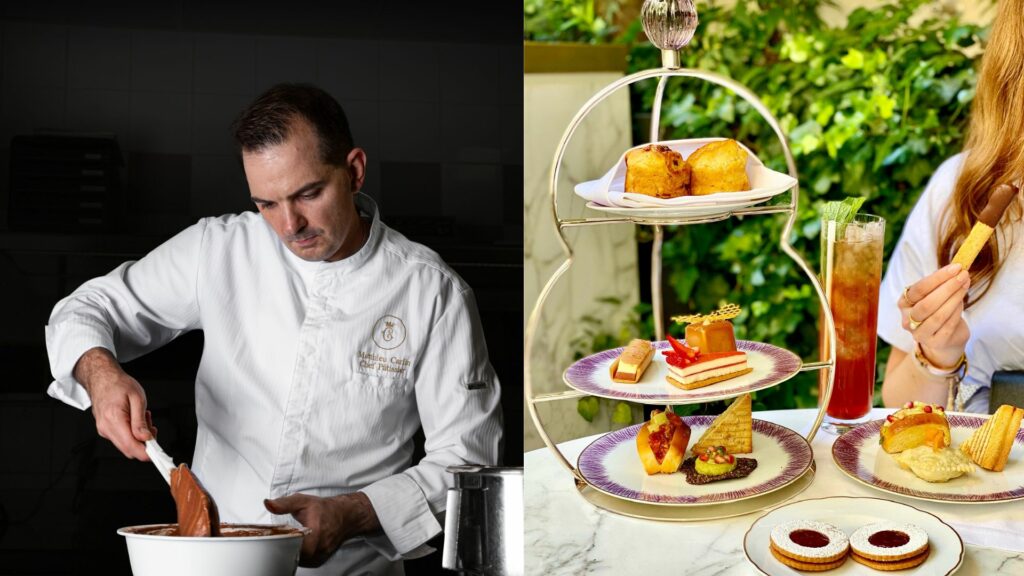 Joy resides in Place de la Concorde.
The winter garden fascinates me with its beauty. Here everything is millimeter like the succulent prowess signed by the Chef Matthew Carlin.
Hotel de Crillon, A Rosewood Hotel – 10 Pl. de la Concorde, 75008 Paris
-