A few minutes from the Arc de Triomphe and the Champs-Élysées, in the heart of the 17ᵉ arrondissement, the Maison ELLE reveals itself. As trendy and stylish as it is warm, this new address is about to become the new headquarters of the most stylish Parisiennes...
-
La Maison ELLE Paris Etoile welcomes you for a unforgettable Parisian getaway, In a chic cozy atmosphere. If the establishment has 25 elegant and resolutely modern rooms that promise a tailor-made experience, it has many other advantages. Starting with a strategic location. Thanks to its ideal location, you can easily indulge in a shopping spree, stroll along the Champs-Élysées just a few minutes away, reach the capital's famous museums... of the legendary magazine also houses a High-flying SPA, which offers treatments imagined in partnership with Dr Hauschka. After this sweet moment of relaxation, you can enjoy an incredible Tea Time. On the menu: delicious and refined pastries, signed by chef Nicolas Paciello at CinqSens. Creations that will delight the taste buds of all gourmets...
Whether it's for a gourmet break at breakfast or tea time, sipping a happy hour cocktail or lounging in the SPA, the Maison ELLE hotel is the ideal place. Here are 5 good reasons to discover this new establishment.
-
A typical Parisian experience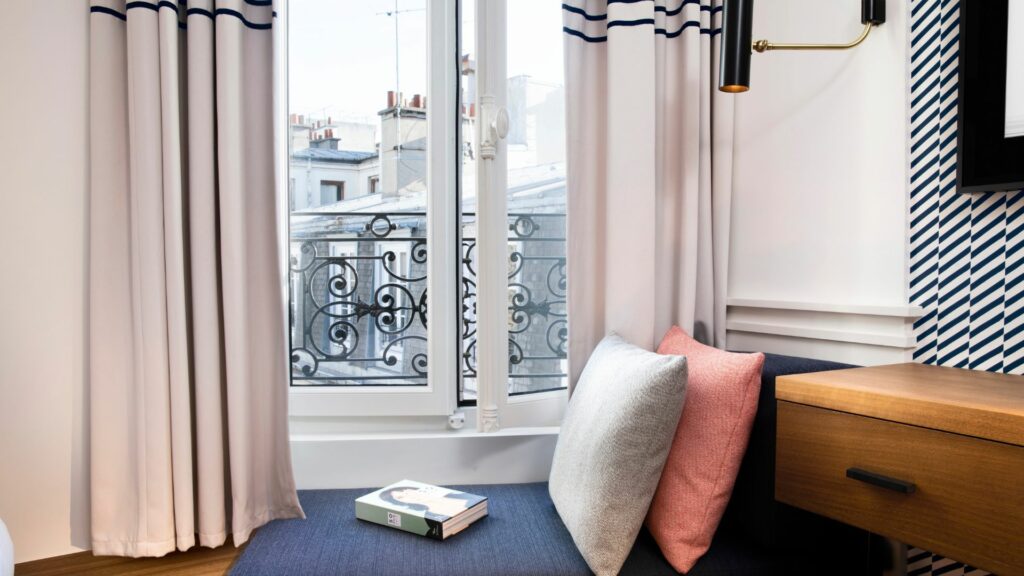 The Lagardère group and VALOTEL have joined forces to imagine a whole new concept in the world of the hotel industry: a hotel 'lifestyle' with particular attention to customer experience. Here, French art of living is found in the smallest details with in particular the furniture, lighting, carpets and other fabrics which are mainly labeled Made in France.
In this beautiful residence in the 17th arrondissement, guests will spend a precious moment immersed in theuniverse of the famous magazine… In the end, staying at Maison ELLE turns out to be (almost) identical to a staycation with friends with a very nice parisian apartment. If the rooms testify to absolute comfort, we particularly appreciate thecozy atmosphere who reigns there and who plays a major role in the smooth running of this Parisian getaway.
-
An ideal location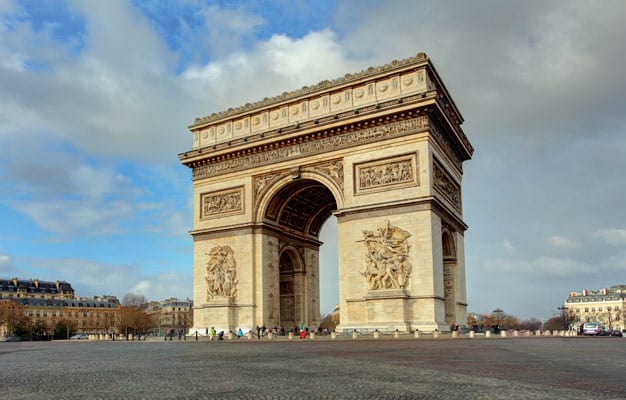 In the heart of the 17th arrondissement, to the west of the capital, SHE House enjoys an ideal location. Surrounded by trendy boutiques, famous cafés and fine restaurants, the hotel is located just a stone's throw from the famous Champs-Élysées and its many luxury houses, from the Arc de Triomphe or the Place des Ternes. Shopping, markets, museums... You can go to the city's many points of interest without difficulty.
-
A decoration that is both stylish and refined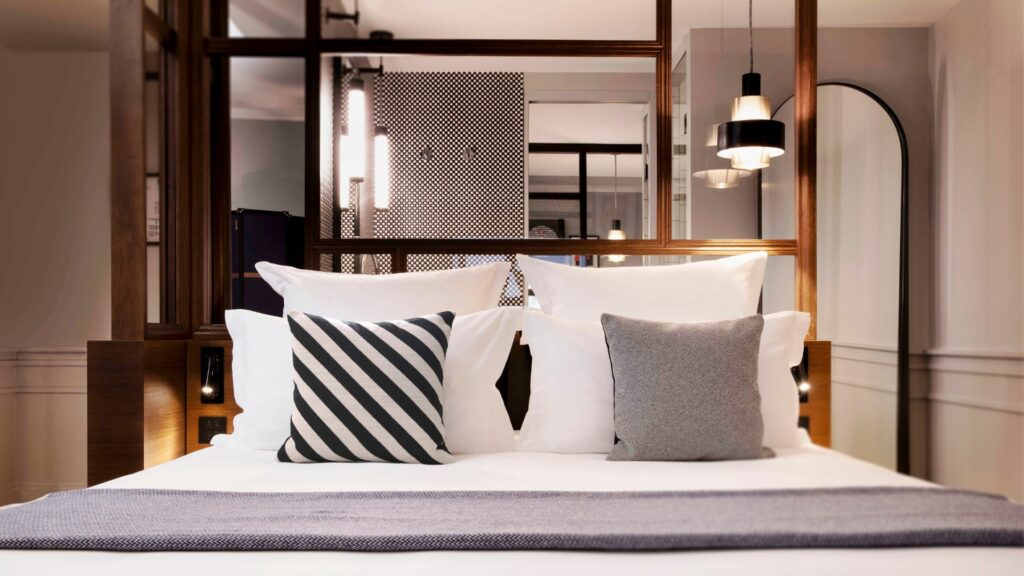 Like the rest of the establishment, the 25 rooms and suites of Maison ELLE have been decorated with taste and refinement. Little cocoons of softness in which we find the timeless codes of legendary fashion designers : Coco Chanel, Yves Saint-Laurent, Jean Paul Gaultier… Each room is imbued with a typically Parisian elegance, obtained thanks to a skilfully thought out mix and match of emblematic materials such as tartan, tweed, flannel, denim or even the sailor. You really feel good there, like in a cozy parisian apartment.
-
A spa & wellness offer tailor-made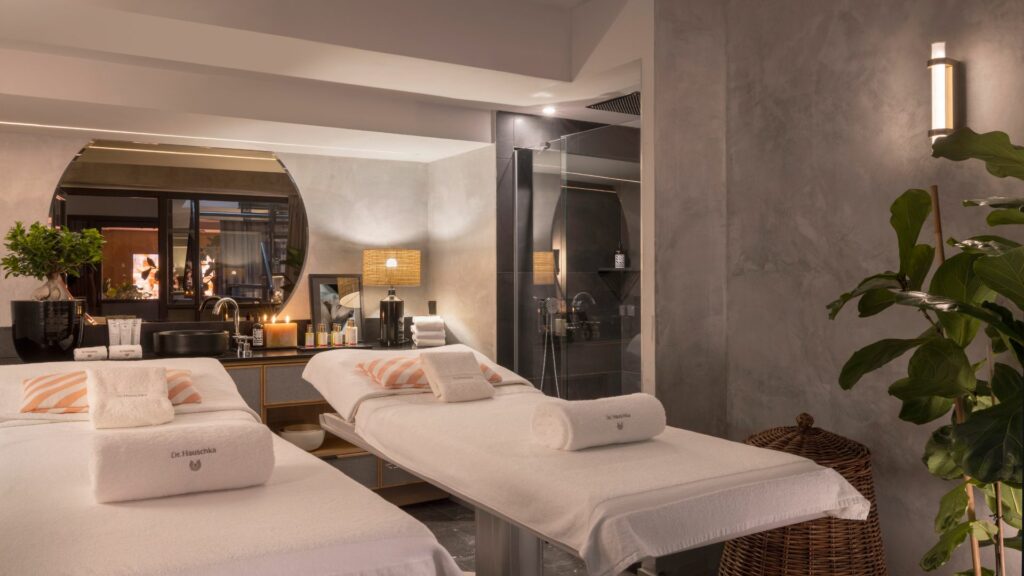 Notice to beautystas and those who need a refreshing break. During your Parisian city break, Maison ELLE will welcome you in its superb wellness offering a selection of tailor-made treatments Dr Hauschka. To prolong this moment of relaxation, head to the sauna or the hammam! Finally, the sportiest can monopolize the exclusive yoga studio, also available to guests of the House.
-
A well-thought-out menu throughout the day
At table ! At Maison ELLE, all times of the day lend themselves to a gourmet break. And it starts in the morning with a delicious Breakfast buffet, served in a spacious open kitchen. On the menu, typical French specialties: old-fashioned Paris ham, fresh cheeses, muesli, and of course, fresh and very soft breads and pastries. If in the afternoon, gourmets will be able to meet for the tea time and taste a myriad of sweets (brownie, pistachio, marble or vanilla cake, cookie…) around a hot drink, after 18 p.m., head to the hotel bar to sip tasty signature cocktails, imagined in collaboration with the Nectar Cocktail Club of Montpellier.
Maison ELLE Paris Etoile, 14 Rue Brey, 75017 Paris. +01 (77)35