Located within the hotel Peninsula Paris, the Lili restaurant is a destination of choice. Lovers of fine Chinese cuisine will be delighted. Since its inauguration in 2014, this restaurant has distinguished itself by the exceptional quality of its cuisine. It is obvious that it is also his elegant and sophisticated atmospherewhich charms customers.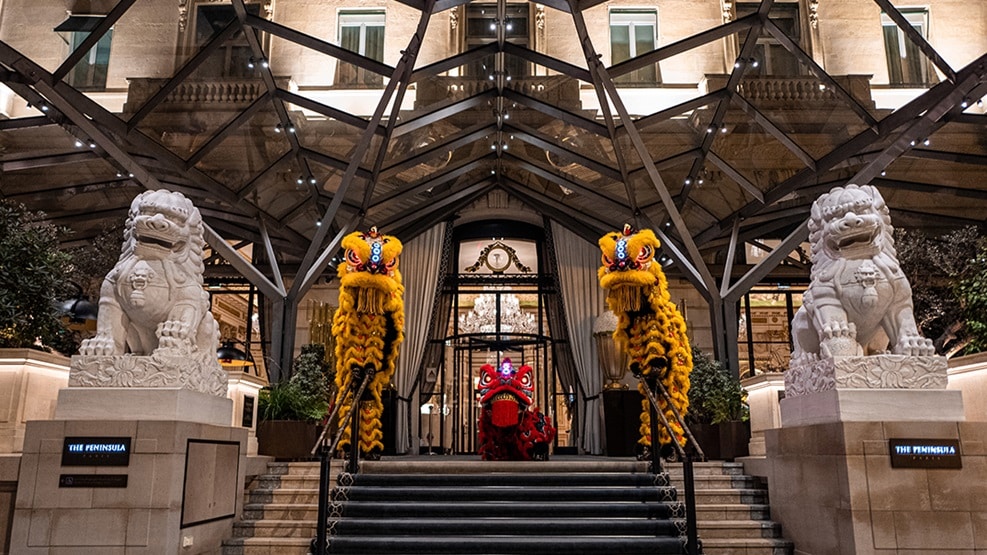 The chief executive, Kei Kojima, is a virtuoso of traditional Chinese cuisine. He revisits it with a modern and innovative touch. Enjoying an exceptional career in the most prestigious establishments on the planet. Kojima got two Michelin stars for Beige Alain Ducasse in Tokyo.
At Lili, he reinvents Cantonese cuisine, featuring ingredients from first quality, of rigorous cooking techniques and subtle, nuanced flavors.
The Lili menu is a true tribute to the richness and diversity of Chinese cuisine. Offering a wide range of cold and hot dishes, soups and main courses. Vegetarian options are also available to suit all palates.
Fullerenes tasting menus allow guests to discover several specialties at the same time, while the portions are generous. The prices are perfectly in line with the impeccable quality dishes offered.
Among the star dishes, we can mention the Peking duck, lobster sautéed with ginger, dim sum, beef sautéed with onions and salt fried chicken.
The decor of the Lili, imbued with chinese tradition, is distinguished by the use of red lanterns and fine artwork. The large bay windows allowadmire a breathtaking view on the city of light. This incredible view creates an atmosphere conducive to a unforgettable gastronomic experience. The ambient tranquility is accentuated by soft and discreet music.
Le impeccable service du Lili is provided by attentive and competent staff. The servers, experts in their field, listen to the guests. They are happy to provide expert advice and informed recommendations on the dishes offered. There wine menu, made up of French and Chinese wines, is quite simply breathtaking.
The Lili is a destination of choice for special occasions, such as birthday dinners and business lunches. Offering a capacity of up to 64 people the restaurant has several elegant and intimate private rooms. It is the ideal venue for special events.
The Lili restaurant is a real gem of the Chinese gastronomy in Paris. Offering a Food exceptional Cantonese in a refined and sophisticated setting. With its distinguished chef, impeccable service and magnificent decor. The Lili is a unmissable destination for all lovers of gastronomic cooking.
Lili – The Peninsula Paris- 19 Av. Kléber, 75116 Paris - +01 (58)12
-
-
You will like also: