Welcome to the culinary world of Shangri-La and more particularly in its renowned Chinese restaurant, Shang Palace. This magical place transports you to a taste journey authentic and refined, for an unforgettable moment.
The Shangri-La's Chinese restaurant and the star chef Samuel Lee offer a gastronomic experience leading. You will enjoy his elegant decor, impeccable service and refined cuisine. You will be charmed by the atmosphere warm and sophisticated of the place, which will transport you to an exotic atmosphere.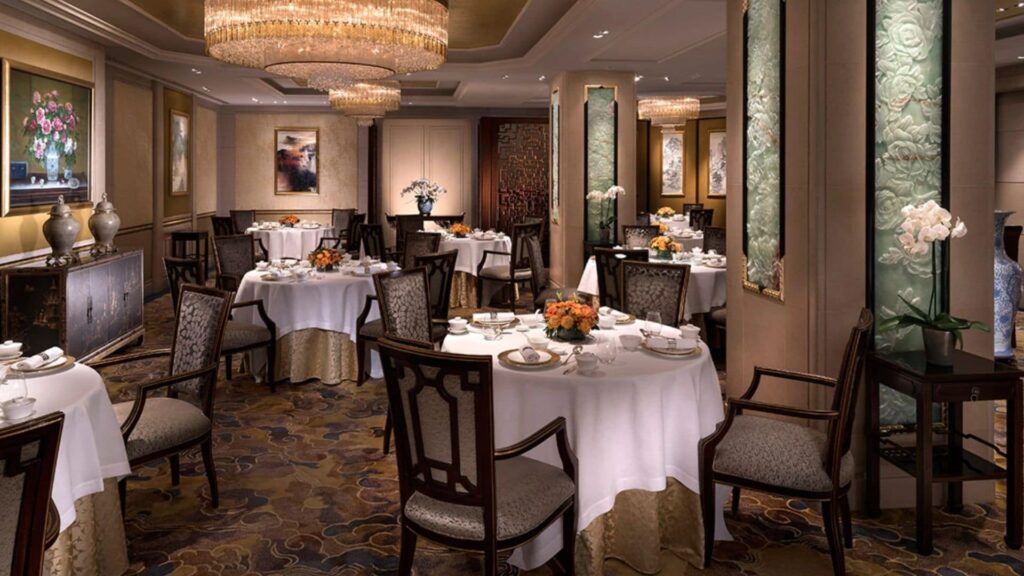 The restaurant menu is a real invitation to travel. An amazing selection of traditional dishes as well as modern creations inspired by regional Chinese cuisine. All prepared with the freshest and most delicate ingredients will make you crack. THE subtle and balanced flavors of each dish will leave a lasting impression.
Among most popular dishes, you will find the freshly prepared dim sum, homemade noodles, grilled meats and succulent seafood. The desserts are not to be outdone with a selection of chinese pastries delicious and fresh fruit.
Shangri-La's Chinese restaurant is also renowned for its tea bar high quality Chinese. Tea is served in teapots traditional porcelain. Perfect to accompany your meal or simply for a relaxing break.
To top it off, the impeccable and attentive service Shangri-La staff will make your even more memorable dining experience.
If you are looking for a authentic and refined gastronomic experience, the Shangri-La's Chinese restaurant is a must. It's here ideal table to satisfy your most demanding taste buds.
-
-
You will like also: