Charlotte Timbert is Assistant Head Concierge in the prestigious Hilton Paris Opera hotel. An emblematic address for tourists and professionals, this historic hotel has become a meeting place over the years. Inasmuch as Concierge Clefs d'Or, it offers hotel guests the best addresses in Paris, from the emblematic to the less well-known. We no longer have to interview him and ask him for his favorite addresses in Paris!
-
◊ A restaurant to enjoy?
Restaurant Lorette is a safe bet! I am never disappointed. The service is friendly and the food delicious! Of the must-have classics are on offer, such as roast chicken, Aubrac cut of beef, as well as inspirations of the moment that change according to arrivals: wild sea bream, deer stew… A delight. A big crush also for their generous profiterole!
Lorette & Les Garçons – 9 rue de Saint Lazare 75 009 PARIS
-
◊ A bar where to bask?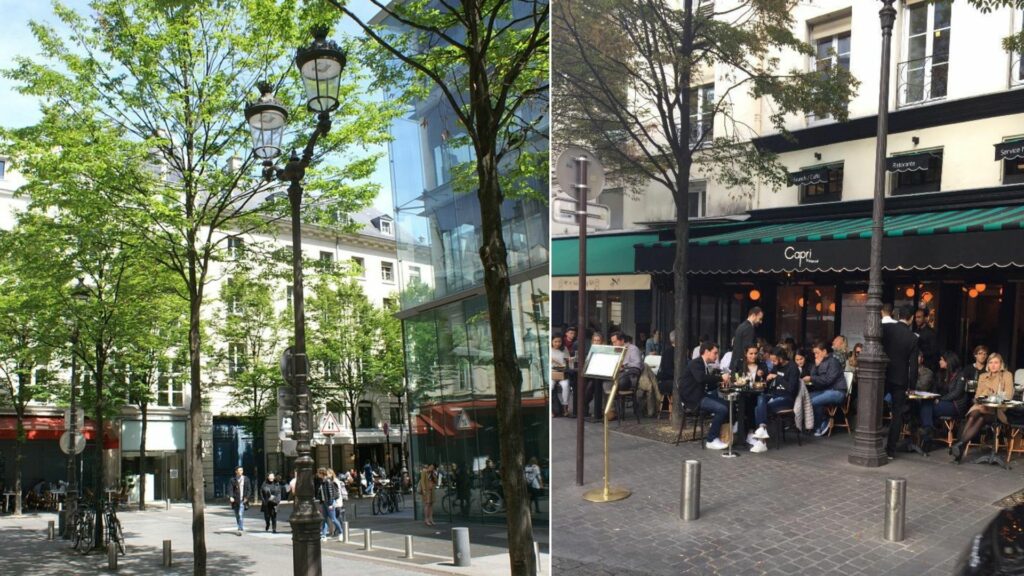 I love laying around with my friends, on summer evenings, on the Place du Marché-Saint-Honoré. Usually we stay at Capri Saint Honowhere the happy hours are interesting and the pizzas delicious!
Place du Marché-Saint-Honoré – Rue du Marché-des-Jacobins, 75 001 PARIS
-
◊ A pastry where to enjoy?
A pastry shop at the hotel George V. The pastry chef's tea time Michael Bartocetti is to die for, all with amazing service. For me, they serve the best hot chocolate in Paris, which can be garnished with marshmallows or small crispy chocolate balls!
Four Seasons George V – 31 Av. George V, 75008 Paris
-
◊ A favorite market?
Le Covered Market of the Red Children which is located in the 3rd arrondissement of Paris is a place conducive to escape: smells, colors, sounds….the cuisines and products of the world are to be tasted on site. All those who love the atmosphere of the markets will be enchanted by this address!
Covered Market of the Red Children – 39 Rue de Bretagne, 75003 Paris
-
◊ A spa where you can pamper yourself?
My favorite spa is the Nolinski Paris located on avenue de l'Opera. The atmosphere is cozy and the staff is attentive. The pool is spacious enough to be able to do a few lengths. The subdued atmosphere invites you to relax.
Nolinksi Paris – 16 Avenue de l'Opéra, 75001 Paris
-
◊ An esteemed bookstore?
Volume 7 is my favorite bookstore located in the 7th arrondissement. This is a very charming little bookstore. They always give me good recommendations.
Volume 7 – 81 Rue Saint-Dominique, 75007 Paris
-
◊ A stylish fashion address?
The Broken Arm, located in the very trendy Haut-Marais district, is probably the most up-to-date address in Paris. The place aims to be friendly and brings together fashion and modernity via a more than enlightened selection. A little extra: attached to the boutique, The Broken Arm Café, open from breakfast until tea time, pushes this lifestyle offer to the limit.
The Broken Arm – 12 Rue Perrée, 75003 Paris
-
◊ A typical outfit to captivate?
A pretty long dress!
-
◊ A district to feel the soul of Paris?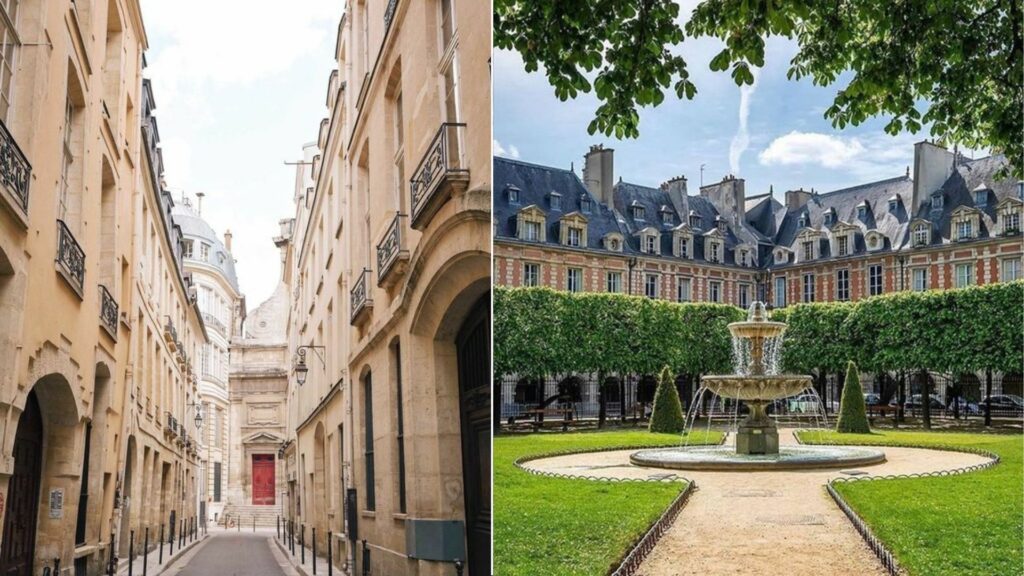 Le Marais is a maze of multi-faceted streets waiting to be explored. I love strolling through small shops like "The Broken Arm". I also like the famous Place des Vosges with its period architectural marvels and mansions.
-
◊ A garden to relax?
Le Parc Monceau, considered one of the most elegant gardens in the capital! You enter by crossing imposing wrought iron gates embellished with gold before discovering many statues hiding there in the middle of spectacular trees. A beautiful green space surrounded by mansions.
Parc Monceau – 35 Boulevard de Courcelles, 75008 Paris
-
◊ A place of the night where to slum?
The bow · The atmosphere is great and the music is amazing. The most complicated thing is to be able to get in!
The Arc Paris – 12 Rue de Presbourg, 75116 Paris
-
◊ An art gallery where to stroll?
La Almine Rech Gallery rue de Turenne is well known for conceptual and minimal art. I like to discover or rediscover certain American artists there, but also great finds like the young Canadian painter Chloe Wise, who is exploding the counters on Instagram.
Almine Rech Gallery – 62 rue de Turenne, 75 PARIS
-
◊ A perfume house to discover?
La Francis Kurkdjian House offers around thirty fragrances placed under the sign of refinement modern. The advisors take great care, an experience that smells good travel.
Maison Francis Kurkdjian – 5 rue d'Alger, 75 Paris
-
◊ A Parisian place that inspires you to create?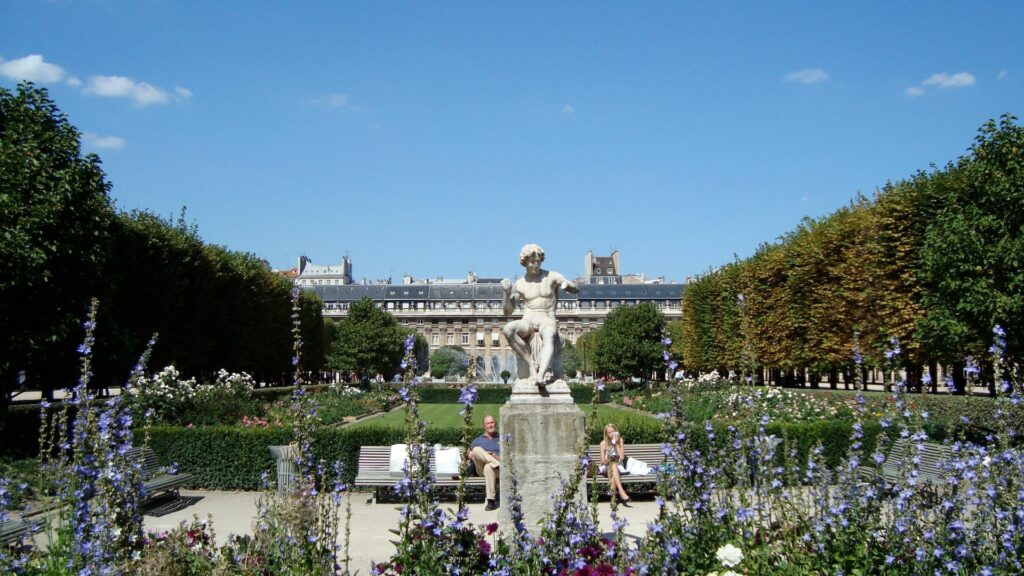 Le Jardin du Palais-Royal created for Cardinal de Richelieu in the XNUMXth century, is in my opinion a calm and magnificent place inviting us to reflection and inspiration. I like to walk there or relax with a good book.
Garden of the Palais-Royal – 2 Gal de Montpensier, 75001 Paris