Originally from Italy, chef Angelo Musa has worked in the greatest starred restaurants in Paris, notably the Plaza Athénée. In 2003 he was elected world pastry champion. And in 2007, he was elected Meilleur Ouvrier de France in pastry, a prestigious title in the culinary world. He is also known for his innovative creations and advanced pastry techniques. Angelo Musa has received numerous awards for these culinary performances.
He is currently Executive Pastry Chef at the Hôtel Plaza Athénée and for the past year he has been the head of the ''Angelo Musa'' tea room at Harrods in London.
-
A traditional restaurant where you can enjoy yourself?
My Italian heritage often leads me to Italian addresses… Osteria Ferrara in 11th is one of my favorites. Chef Fabrizio Ferrara prepares authentic cuisine with fresh products, all in a warm atmosphere as I like it.
Osteria Ferrara – 7 Rue du Dahomey, 75011 Paris
-
A bistro you like?
More than a bistro, Towa in 12th offers French cuisine touched by the Japanese grace of this couple of Chefs: Shin and Ayako Okusa. He in the kitchen, she in pastry and in the dining room. Beautiful plates with worked and fair flavors. A treat from appetizer to dessert.
Towa RESTAURANT – 75 Rue Crozatier, 75012 Paris
-
A restaurant reserved for major events?
Jean Imbert at the Plaza Athénée ! A decorum whose extravagance begins in the room, to continue on the plate, with a very committed service. A once in a lifetime experience.
Jean Imbert at the Plaza Athénée – 25 Av. Montaigne, 75008 Paris
-
A bar where to bask?
I'm more of the hyperactive type, always on the move!
-
A pastry that makes you crack?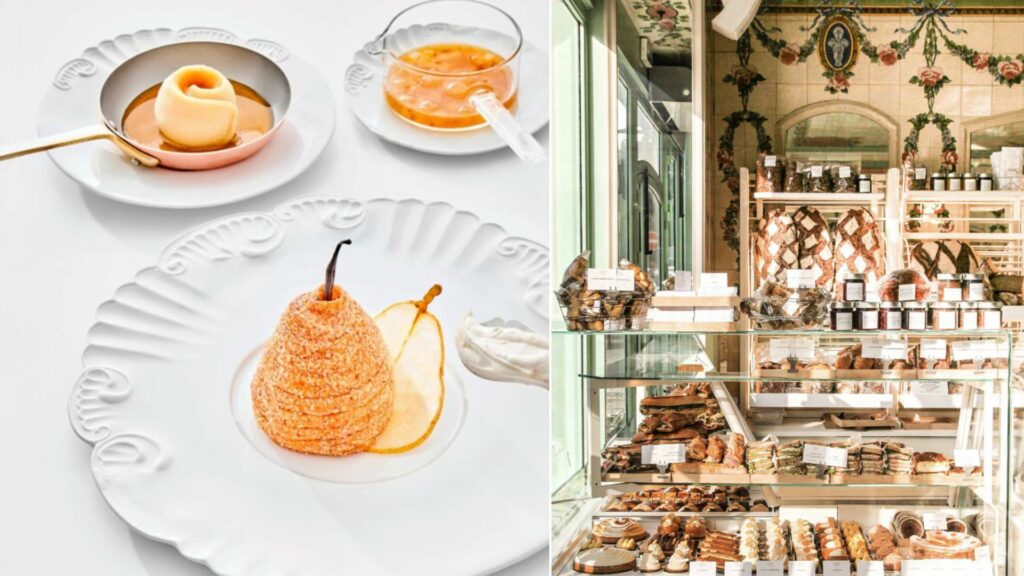 I'm greedy… It's always a tricky question!
Cakes called ''simple'' have my preference, the yarrow or pear dumpling de Maxim Frederic… But also Benoit Castel ou Gilles Marchal are among my favourites. When I travel, I always take a few chocolates Alain Ducasse.
Cheval Blanc Paris – Maxime Frédéric – 8 Quai du Louvre, 75001 Paris
Benoit Castel – 150 rue de menilmontant, 75020 Paris
Gilles Marchal pastry shop – 9 Rue Ravignan, 75018 Paris
-
A favorite market?
Le Aligre market has retained this taste of yesteryear: popular, lively, with its varied and colorful street vendors! It is also located right next to Towa…
The Aligre Market – 25-11 Rue d'Aligre, 75012 Paris
-
A spa where you can pamper yourself?
The Sisley spa run by the D'Ornano family… A timeless oasis with high quality treatments and products designed in France.
Maison Sisley Institute – 5 Av. de Friedland, 75008 Paris
-
An esteemed bookstore?
Déborah Dupont-Daguet's Librairie Gourmande is among the obvious for the pastry chef that I am.
For a full immersion in the world of books, the famous Galignani house is a unique place, both in terms of its history and the range of areas covered or even the specialized selections. There are places that have a soul.
The Gourmet Bookstore – 92-96 Rue Montmartre, 75002 Paris
Galignagni House – 224 rue de Rivoli 75 Paris
-
A district to feel the soul of Paris?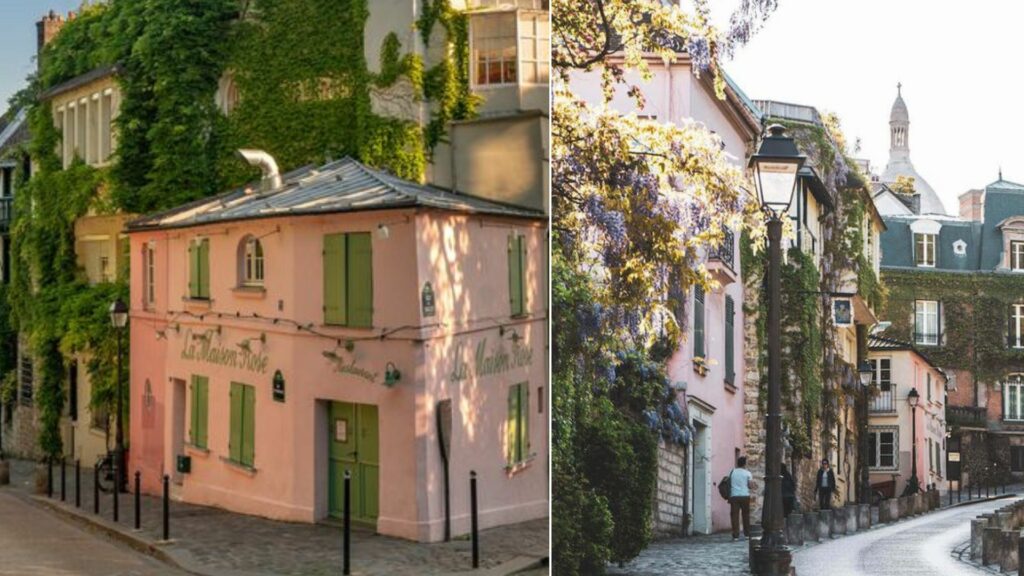 Montmartre remains the most Parisian district for my taste. The one who tells us both a past, a present and a future. We like to get lost in the maze of its streets, its stalls, to meet its artists.
18th arrondissement
-
A garden, a park to relax?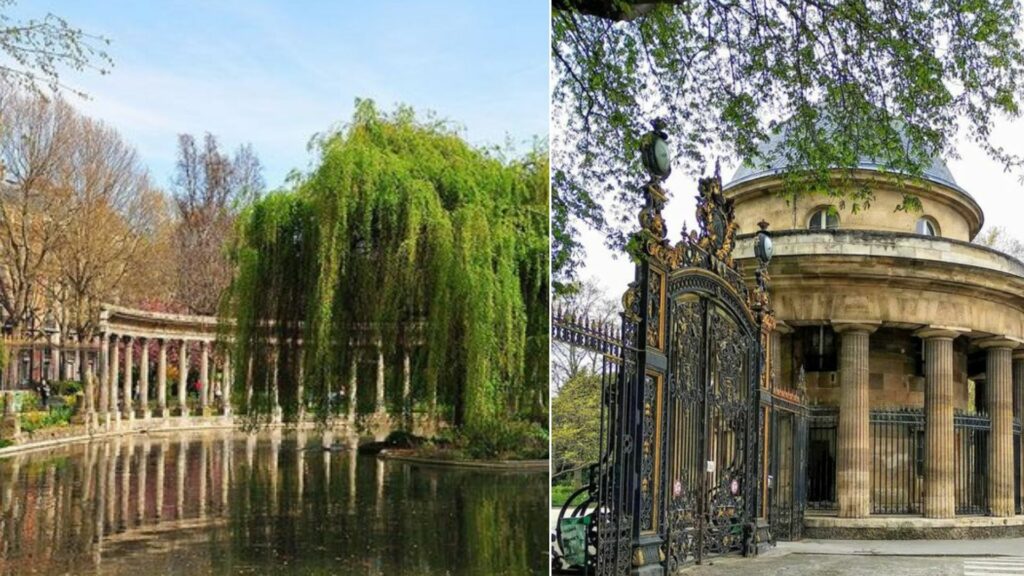 Le Parc Monceau for its location, its environment, the richness of its landscapes combining art, architecture, and the plant world. We rediscover, we remain dazzled, time is suspended.
Parc Monceau – 35 Boulevard de Courcelles, 75008 Paris
-
A Parisian ballad that you never get tired of?
The banks of the Seine on sunny days: lightness, joy and frivolity.
-
A place of the night where to slum?
You'd have to ask my son for that question...
-
An art gallery or an artistic district where to stroll?
The Artmundi Gallery offers artists including Gé Pellini, -from Nancy like me-. I am sensitive to his art, to shapes, curves, materials… to what his universe expresses.
Artmundi Gallery – 26 Pl. des Vosges, 75003 Paris
-
A Parisian place that inspires you to create?
Parisian architecture in general, history and art, a good combination to be inspired.
-
A museum that moved you?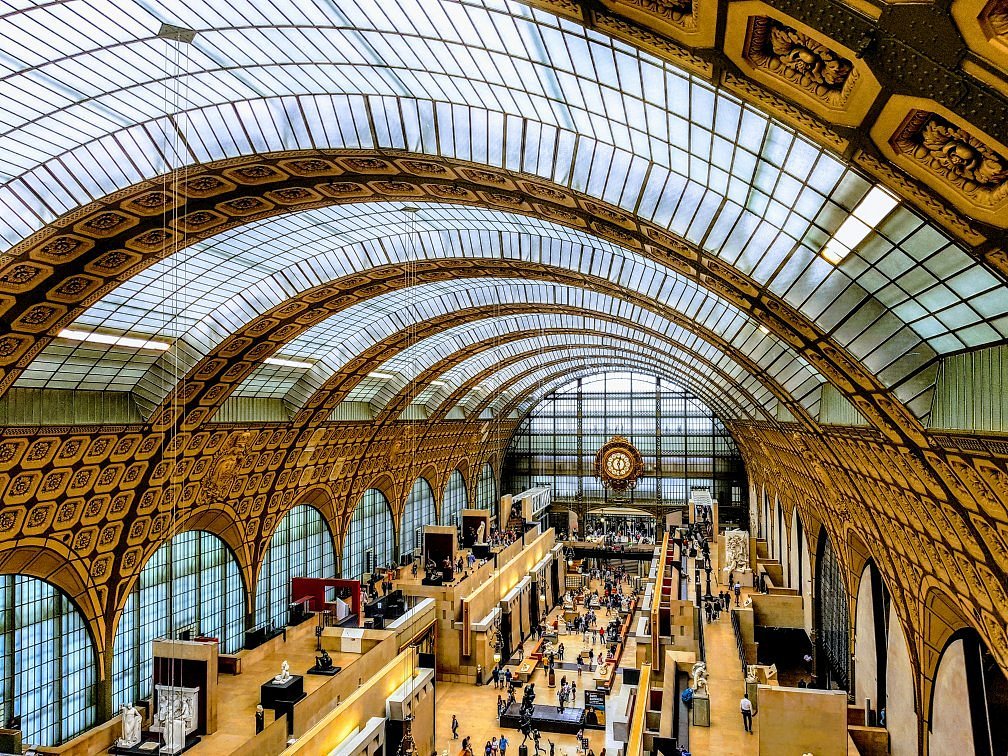 Le Orsay Museum. It starts with its building with impressive and luminous architecture, which brings together all the arts at its heart with a richness and diversity in the collections... A grandeur, a fascination.
Orsay Museum – 1 Rue de la Legion d'Honneur, 75007 Paris
-
A Parisian event that you love?
(exhibitions, fairs, fashion shows, etc.)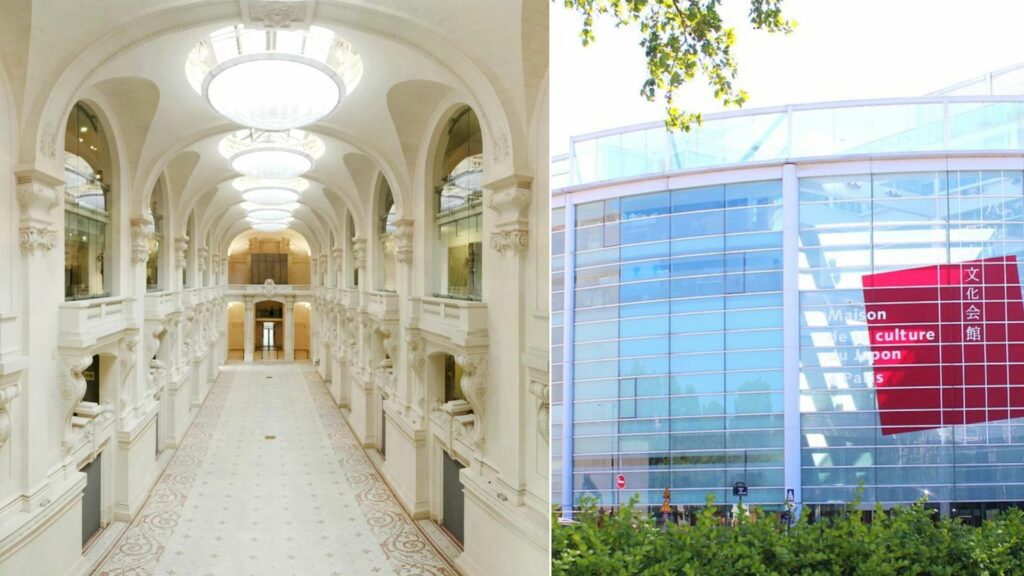 The culinary events in which I also enjoy participating, to meet and share our know-how as closely as possible: the Chocolate lounge, Taste of Paris, etc.
I also regularly check the programming of the museum of Decorative Art or even this one House of Culture of Japan.
Taste of Paris – From May 11 to 14, 2023 at the Grand Palais Ephémère
Museum of Decorative Arts – 107 Rue de Rivoli, 75001 Paris
House of Culture of Japan – 101 bis Quai Jacques Chirac, 75015 Paris
-
Any little secret spots you would like to share with us?
I'm not often enough in Paris to tell you about it, but I'm curious to know yours !
To know all our addresses subscribe
to the Paris Select Newsletter!
and to our social networks: @parisselect
-
-