Paris Ready-to-Wear Fall Winter 2023 Fashion Week has just come to an end. On the catwalks as on the front-row, we noticed the next trends to absolutely follow in 2023. If some are inspired by the Roaring Twenties, other new ones point the tip of their nose. Do you like pink, leopard print or lace? You are going to be the happiest trend in Paris!
-
-
Transparent Clothing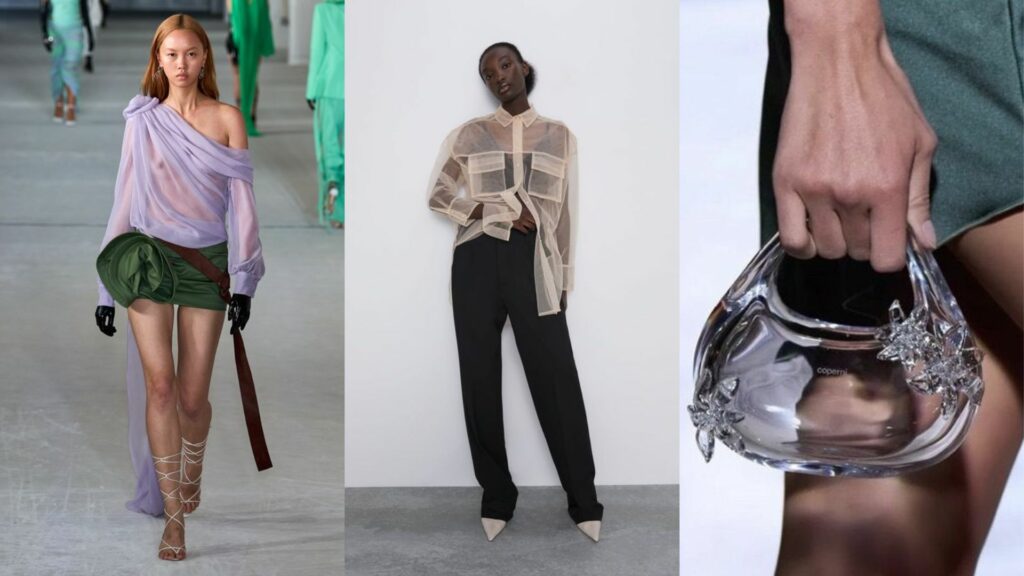 For a few months now, see-through clothes have been everywhere. Jacquemus is a fan of it and the it-girls have snapped up its collection of transparent dresses and tops. But it is above all thanks to the international singer Dua Lipa. Impressive sound mugler jumpsuit worn during his Future Nostalgia tour made everyone agree. We like them sheer close-fitting tops worn with a pretty lingerie below. For the more daring among us, it is also possible to wear the transparent skirt with showy high-waisted panties.
-
Cargo Jeans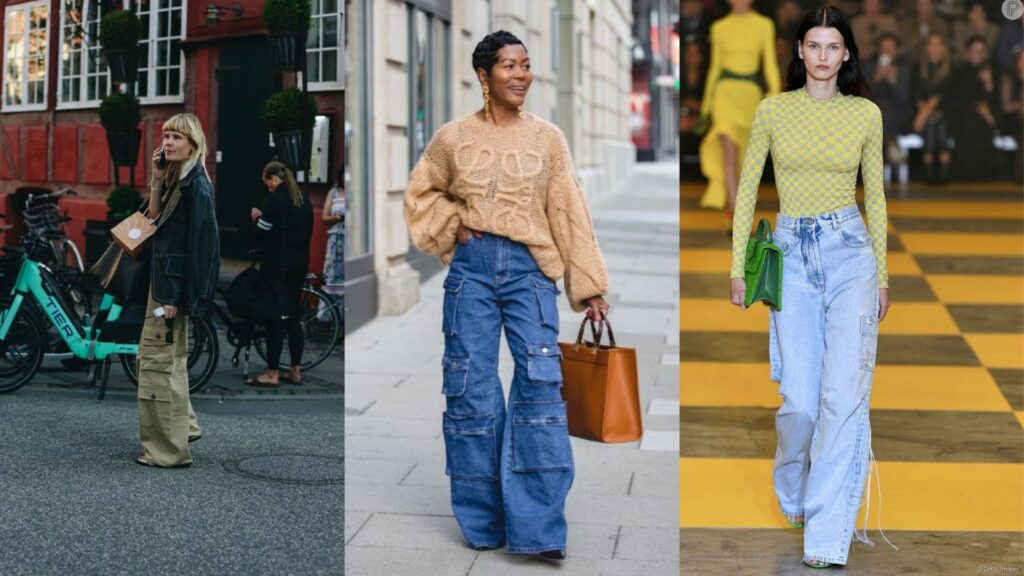 Cargo jeans are undoubtedly the big trend of 2023. Whether on the catwalks, on Instagram and on certain celebrities, we see it everywhere ! These baggy jeans with XXL pockets on the sides is the favorite piece of those who want to be comfortable while being stylish. It is available in several materials since it can also be found silk or denim. Many claws like Maje or Sandro offer a panoply of them. You know what you have left to do !
-
Lace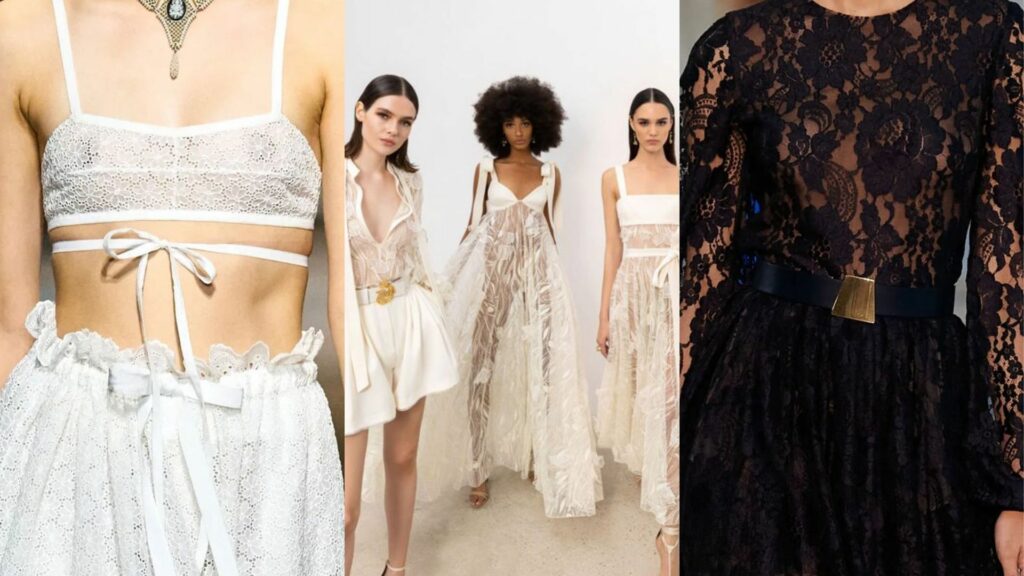 For its last ready-to-wear fall-winter 2023/2024 show, Carpenter chose lace as key element of his clothes. In top or robes, whether thick or almost transparent, white black and even flesh color, we like lace in all its forms ! We love to wear with denim and we do not forget to associate it with cowboy boots for a chic effect and bohemian !
-
Snake print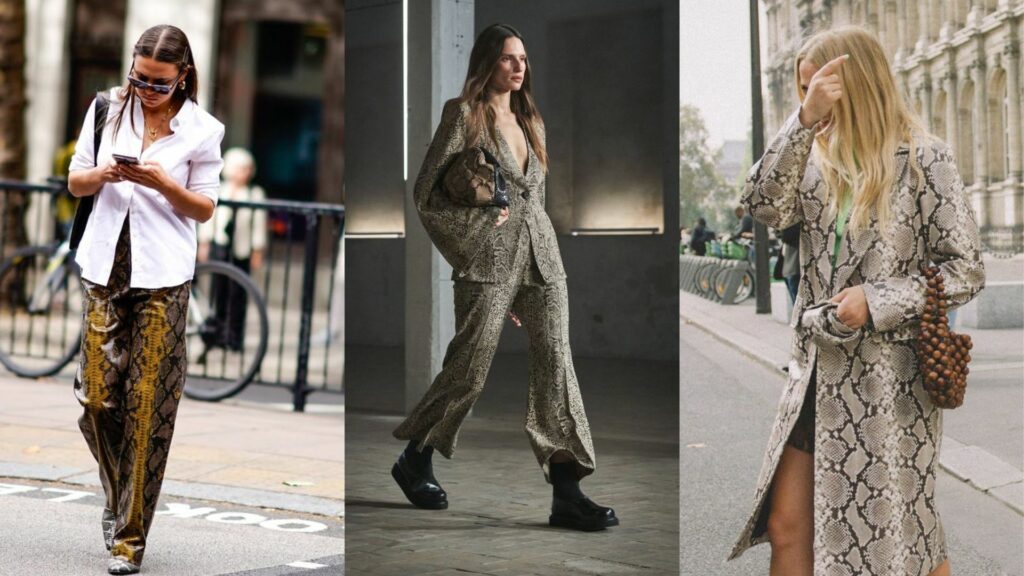 Seen on the catwalks of some designers like Rokh ou Dolce & Gabbana, the snake print is back in force on the front of the stage. Often categorized as vulgar, in 2023, the snake takes revenge. Today, we like to wear it on our sandals or even as a light blouse. Or on the contrary, we impose it as master piece of our outfit for a wow effect! Recently, it was Kim Kardashian who sported it wonderfully with a lace-up dress that we would like to steal!
-
The Oversized Teddy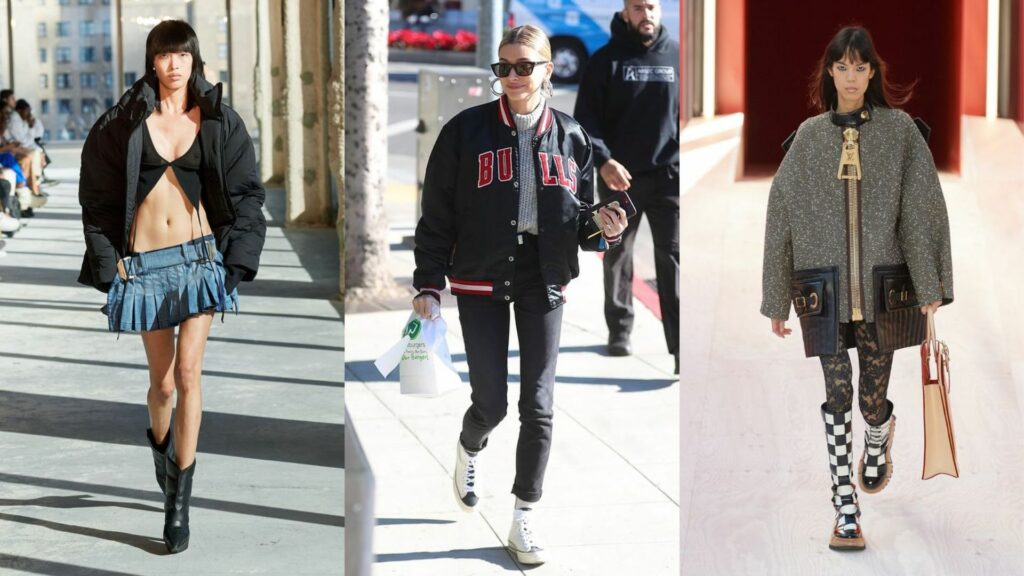 When you wear a teddy, you are either an American football player in college or girlfriend of this same footballer. True popularity emblem, the teddy has made its place in the most trends of this year 2023. Today, you no longer need to be the star of high school to wear it! It develops in oversize. To break up the look, we love it with jeans and wedge heels or mules.
-
The Pink Clothes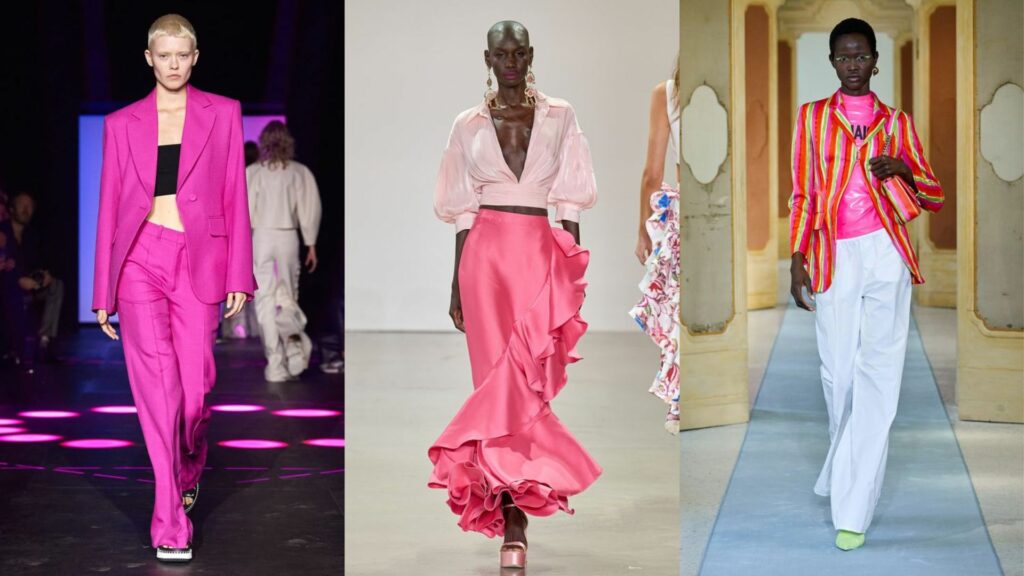 If you follow it-girls on Instagram, your feed should be full of pink clothes! jeans, jumpsuit, coat, pink is making a strong comeback in our closets. Perfect for enhancing our summer complexions, this color is also super effective for revive our shine when it's gray and gloomy. And it's no coincidence that pink is the color of the year. On July 20, 2023, the film Barbie will be released, starring Margot Robbie. We only want to look like him!
-
Mini Skirts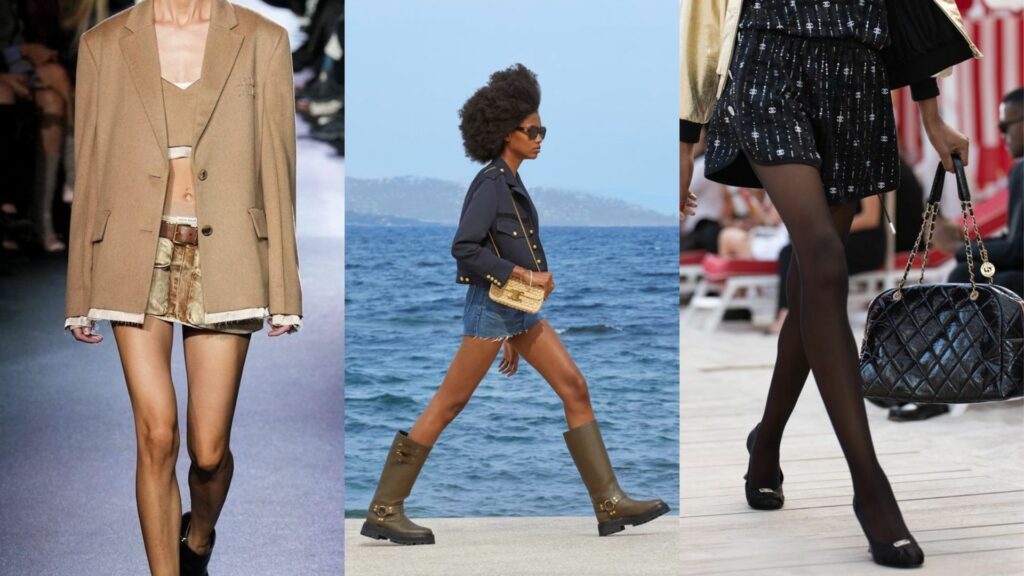 This year mini skirts are all the rage. Since the Diesel ready-to-wear label unveiled its very mini skirt model, other brands have followed suit. Miu Miu or even Lanvin also offer mini skirts. We especially adopt it this summer with flat sandals and a white shirt. THE french it girls like Carla Ginola and Léna Mahfouf have already adopted her!
-
Journalist: Noémie Sadoun | Parts selection: Axelle Coubard | Layout: Ewa Boulard