Paris is an exciting city bringing together art, fashion, music, gastronomy and much more. The city of light never stops and constantly sees new exhibitions appear in the many museums of our beautiful city. Here are the must-see exhibitions from April.
"Basquiat x Warhol, with four hands" at the Louis Vuitton Foundation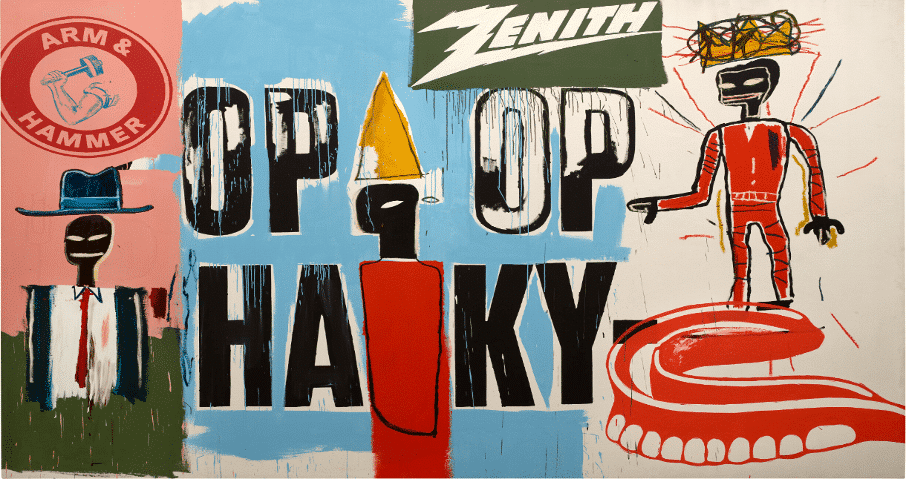 Du April 5 until August 28, 2023, the Louis Vuitton Foundation welcomes exceptional works byAndy Warhol and Jean-Michel Basquiat. The two leading artists of the 80s have indeed collaborated. They achieved more thana hundred paintings with four hands. This emblematic friendship born in the upscale New York parties allowed the art world to discover the fusion between pop art and neo-expressionism. The exhibition brings together more than three hundred works and documentsIncluding eighty co-signed paintings by both artists. The exhibition also includes individual works by each artist. Also find a set of works by Keith Haring, Jenny Holzer, Kenny Scharf, Michael Halsband, and other artists, for recreate the art scene of downtown New York in the 1980s. A great exhibition Do not miss !
Louis Vuitton Foundation – 8 Avenue du Mahatma Gandhi, 75116 Paris
-
"Elliott Erwitt, a retrospective" at the Maillol Museum
Le Maillol museum pays tribute to Elliott Erwitt, iconic photographer of the XNUMXth century. Of March 23 to August 15, you can follow a route that retraces the artist's life en 215 photos in black and white. This american photographer member of Magnum Photo since 1954 has several strings to his bow. Paintings, photojournalism, advertising photographs, film director, he even does many portraits of personalities famous. We count among them Marilyn Monroe, Jackie Kennedy, Charles de Gaulle, Ernesto "Che" Guevara, Alfred Hitchcock and Nikita Khrushchev. The purpose of the exhibition is to show Elliott Erwitt's talent for capture life's moments daily with a glance which belongs only to him, mixing humor and emotion.
Maillol Museum, 59-61 Rue de Grenelle, 75007 Paris
"Neo-romantic" at the Marmottan Museum
You have until June 18, 2023 to discover theNeo-romantic exhibition presented to Marmottan Museum. More'a hundred works, issues of private and public collections are united. (re)Discover one of the early post-modern movements based on the questioning of abstraction and on the return to the figure. The exhibition honors artists such as Christian Berard (1902-1949), the Russians Pavel Tchelitchew (1898-1957), Eugene (1899-1972) and Léonide Berman (1898-1976), the Dutch Kristians Tonny and many others.
Marmottan Museum, 2 Rue Louis Boilly, 75016 Paris
Ramses – the Gold of the Pharaohs: Grand Hall of La Villette
It is in the Grand Hall of the Villette that you can discover the life of one of the greatest builders of the'Ancient Egypt. You will have the chance to see with your own eyes exceptional jewelry, spectacular royal masks, furniture, inviolate tombs in the city of Tanis. But that's not all, this exhibition will have exclusively the coffin of Ramses II. priceless artwork lent by the Egyptian authorities. For virtual reality fans unique experience offered to you. You will be able enter the fabulous temple of Abu Simbel and the tomb of Nefertari. You have until September 6 to see this great exhibition!
Grand Hall of La Villette, 211 Av. Jean Jaurès, 75019 Paris
-
Sarah Benhardt and the woman created the star at the Petit Palais
Du April 14 to August 27 will take place a tribute exhibition to the first international star Sarah Bernhardt at the Petit Palais. On March 26, it was just 100 years old that Sarah Bernhardt lost her life. Parisian, this artist with a thousand talents marked the cultural world.
Actress, painter and even sculptor, Victor Hugo renamed her the "Voix d'Or" for her reasoning voice and presence. More than 600 works make up this exhibition which retraces the life and career of Sarah Bernhardt (1844-1923). The actress was indeed a legendary performer of the greatest playwrights like Racine, Shakespeare or Edmond Rostand. Jean Cocteau said of her that she was a " sacred beast ". The Petit Palais pays homage to him in a exceptional exhibition, a real star before the term was invented. The museum holds one of its most beautiful portraits painted by his friend Georges Clairin as well as several carvings that she made herself.
Petit Palais, Av. Winston Churchill, 75008 Paris
-
Germaine Richier exhibition at the Center Pompidou
Du March 1 to June 12, 2023, Centre Pompidou pays tribute to Germaine Richier. First female sculptor exhibited at Musée National d'Art Moderne in 1956. The itinerary of the exhibition traces chronologically his artistic trajectory, shedding light on the major themes that feed his sculptural practice (the human, the animal, the myths…). It reveals how Richier operated a revitalization of the figure, forging after the war new images of men and women. It's more than 200 works which will be exhibited which include sculptures, drawings and engravings.
Center Pompidou, Place Georges-Pompidou, 75004 Paris
Manet and Degas at the Musée d'Orsay
Le Orsay Museum presents an unprecedented exhibition. It brings together the masterpieces of two giants of XNUMXth century painting, Edouard Manet and Edgar Degas. This exhibition is organized in partnership with the one found at the Metropolitan Museum of Art from New York. She highlights friendship and rivalry between the two artists. But also the similarities and differences in their artistic path, thus offering a enlightening vision richness and pictorial modernity. This not-to-be-missed event, which will be held from March 28 to July 23, 2023, promise to be a exciting artistic experience for all art lovers.
Orsay Museum – Esplanade Valéry Giscard d'Estaing – 75007 Paris
-
Matisse – Cahier d'Art, the turn of the 30s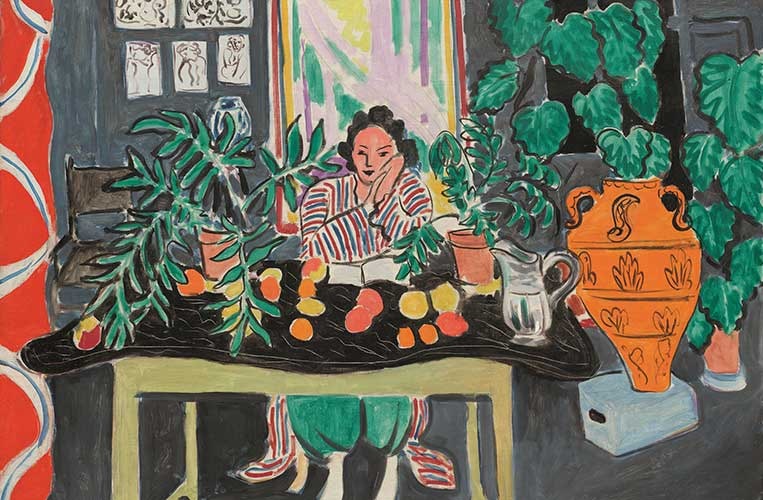 The works of Henri Matisse are honored until May 29, 2023 in a fascinating exhibition who stands in the 1st district of Paris. The exhibition brings together more than a hundred works, some of which exceptional pieces rarely presented in France, such as Le Chant (1938). The diversity of formats, preparatory drawings to sculptures through archives and photos, bears witness to the creative profusion that followed this period of transition. The scenography is perfectly designed to showcase the work of Matisse, with impeccable mediation and curation for make the exhibition accessible and captivating for all visitors.
Orangery Museum – Tuileries Garden 75001 Paris
You will like also:
Journalist: Noémie Sadoun / Management and Layout: Axelle Coubard Bellaloum